In a new piece of fiction from Lauren Groff, climate change and motherhood are as dreadful as a bedtime ghost story.
With "Warmer," a collection of stories out today (Oct. 30) from Amazon Original Stories, she and six other writers add to a growing body of "cli-fi" stories, fiction about the impact of climate change. "Warmer" is only available digitally from the Amazon publishing imprint, and is free if you have Amazon Prime.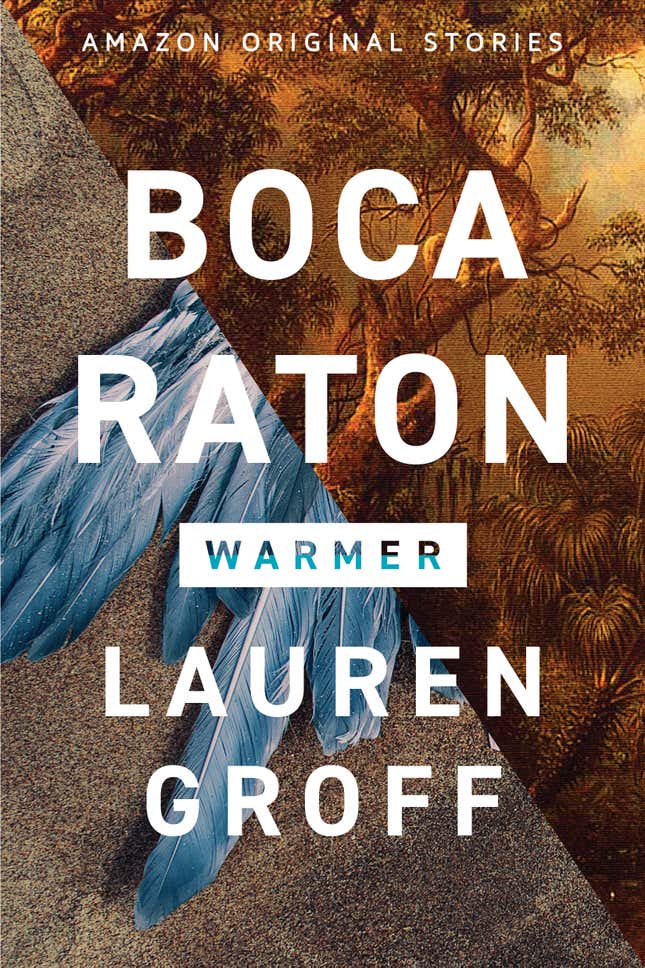 In "Boca Raton," the author of Fates and Furies depicts a single mother, Ange, who's haunted by the specter of climate change. She faces nights of sleeplessness after discovering a nest of dead chicks who have been fed plastic from a creek by their mother. Ange moves through her days zombie-like, contemplating the hurricanes of her life.
"Warmer" also includes stories by Jess Walter, author of the novels The Zero and Beautiful Ruins; and Jane Smiley, author of A Thousand Acres and Private Life. Taken together, the stories feel a little heavy handed: They read almost like sponsored content for climate change activism, where the theme risks looming too large and explicit to reach people who don't already believe in the effects of climate change. Still, fiction moves people in ways news and policy can't.
Journalist Dan Bloom is credited with coining "cli-fi" (rhymes with sci-fi) around 2007, and Margaret Atwood tweeted about it in 2012. Her dystopian trilogy, which concluded in 2013's MaddAddam, and Barbara Kingsolver's 2012 Flight Behavior, for example, contain cli-fi themes.
"So far, climate and post-apocalyptic fiction has been good at firing a warning shot about what might happen when everything falls apart," Walter says by email, "Perhaps another thing fiction can attempt to do is render the massive as personal, to make the societal problem an individual concern."
"Warmer" is a collaboration between Amazon Original Stories and the literary studio Plympton.