Artist Maira Kalman loves ironing clothes so much that she once voluntarily joined the staff of Lismore Castle in Ireland to press clothes for the duke of Devonshire. The beloved 69-year-old artist, widely known for her bestselling children's books, considers the time-consuming domestic chore a kind of meditation.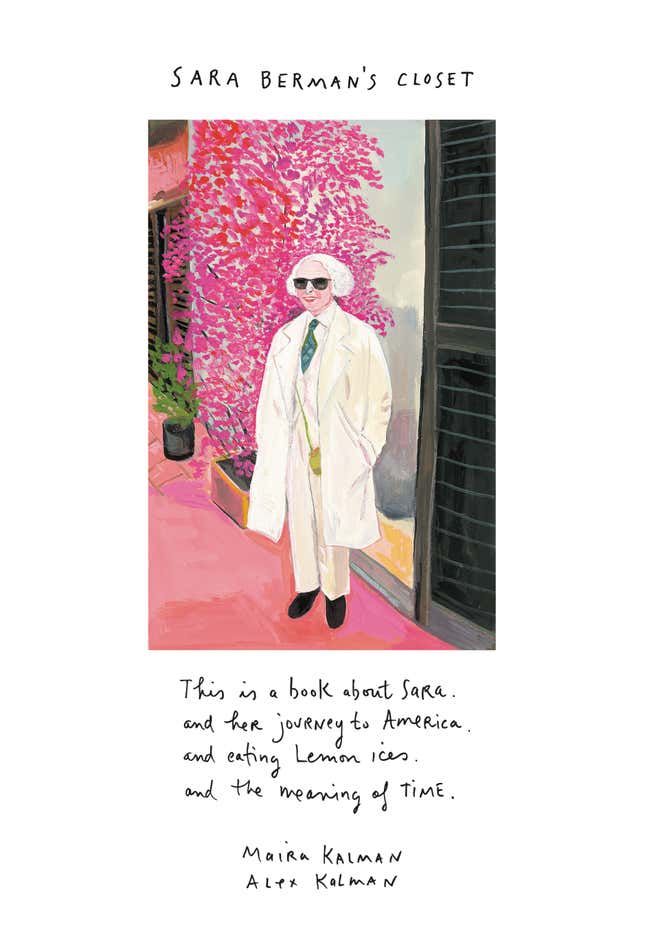 Bringing to mind Pablo Neruda's poem "Ode to Ironing," Kalman extols on the virtues of pressing hot metal on fabric: "The slowness. The time. The warmth of the iron. The steam. Smoothing out the wrinkles from linens. Folding. Folding is adored. Stacking. Putting into the linen closet. Who would not like that," she describes to Quartz.
The love of neatly pressed clothes and sharp trouser creases is something Kalman learned from her late mother, Sara Berman. Berman, who passed away in 2004, was a frugal Jewish emigre who kept a closet so impeccable that it was exhibited at New York's Metropolitan Museum of Art last year and is now the protagonist of Kalman's newest book (and family memoir), Sara Berman's Closet.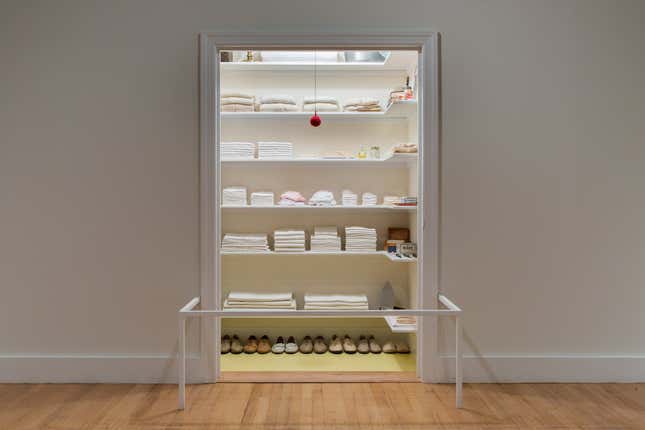 Co-written with her son (and Mmuseumm founder) Alex Kalman, the illustrated volume depicts the remarkable life of a woman who moved to Palestine, raised a family in New York, moved back to Israel, and eventually left her husband after 38 years of marriage. In her sixties, Berman moved to a sparse apartment in Greenwich Village, where she kept a neat closet of pale-colored, well-pressed items.
Kalman believes that peering into his grandmother's closet points to something we all long for. "It's an expression of the pursuit of order in our chaotic lives," he said at an Oct. 29 event at the Rubin Museum of Art in New York. "This was such a beautiful expression of that."
The book makes a point of noting Berman's meticulous ironing, which extended to her underwear: "She starched, ironed, folded with loving care and precision. All of it was grand. Her closet was the grandest of all."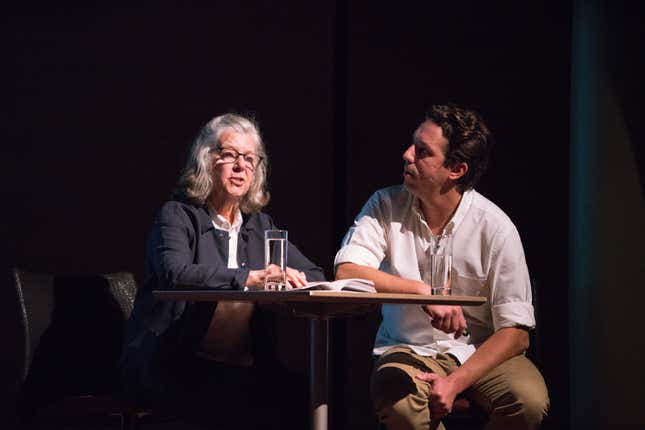 Though the psychological benefits of repetitive domestic tasks like ironing (and washing dishes) are well-established, its virtues are often lost on a generation weaned on wash-and-wear apparel and the convenience of press-and-fold laundry services. The younger Kalman, in fact, confesses that he doesn't have room for an ironing board in his apartment.
A 2017 UK survey ranks ironing as the one chore Brits hate the most. Its findings echo a Consumer Reports article that suggests ironing is a chore of the past. The magazine notes that many consumers will resort to alternatives like steamers and spray-on wrinkle removers before busting out the ironing board. The aversion to ironing has inspired inventions like Effie, a rather clunky appliance that presses clothes with a push of a button and Siemen's goofy-looking Dressman robot, designed to alleviate time-crunched workers from the "boring" and "laborious household chore."
But as Kalman demonstrates, ironing is, to some at least, much more than that.