Daniel Libeskind was destined to design a star.
The 72-year old architect, who is renowned for dramatically angular buildings, looked genuinely excited as his 900-pound Swarovski-crystal-studded tree topper was hoisted atop the 72-foot Norway spruce at Rockefeller Center in New York City on Wednesday (Nov. 14).
Though it's a relatively minor commission, designing the star for New York City's tallest Christmas tree has symbolic resonance for Libeskind. "I was born in a homeless shelter in Poland after the war," he said to the crowd gathered at Rockefeller Plaza. "I came to the New York as an immigrant, and I lived in the Bronx. How amazing that I was able to work on Ground Zero, and now, with Nadja [Swarovski], I'm able to create a star that will shine with the light of New York."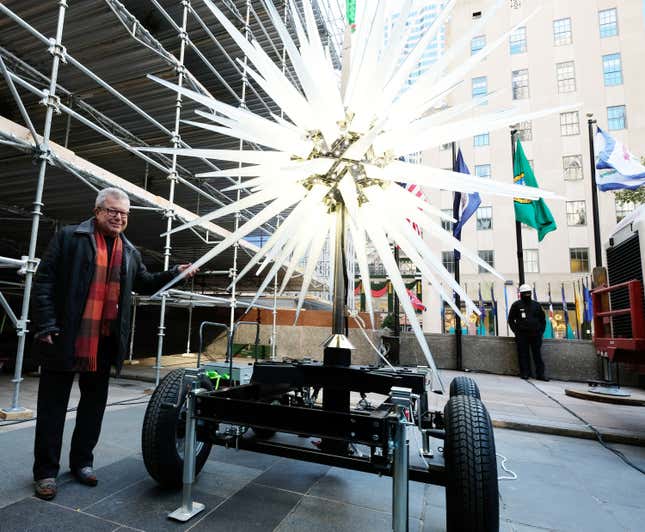 He told Quartz that he came to Rockefeller Center during his first year in New York, calling it "a place that every immigrant gravitates to."
Most New Yorkers know Libeskind as the master plan architect of the World Trade Center site reconstruction. Called "Memory Foundations," his grand concept for reviving the 16-acre site in lower Manhattan is comprised of solemn memorials, a transit hub, gleaming office towers, and commercial zones. The majority of the plan has been completed, albeit with some controversy.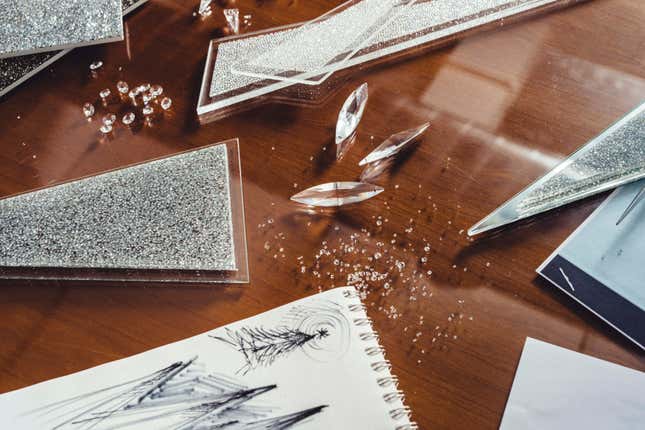 Outside his home city, Libeskind has completed numerous high-profile commissions, including the Jewish Museum in Berlin, the Denver Art Museum extension, the Bord Gáis Energy Theatre in Dublin, and the Royal Ontario Museum in Toronto.
Libeskind's illustrious career has earned him a place in the short list of architects that have achieved celebrity status or, if you will, "starchitects," along with the likes of Frank Gehry, Norman Foster, Rem Koolhaas, Bjarke Ingels, and the late Zaha Hadid.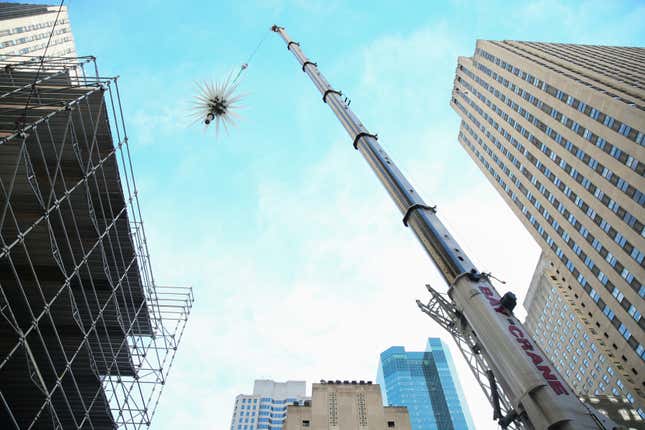 But more than any starchitect, Libeskind's style is suited for a pointy, angular object. His structures often feature shards and sharp angles (to the dismay of some critics), recalling rays of a star. "There's a huge connection to my own work," he explains. "My forms are geometric, tectonic, and strong. And what could be stronger and more perfect than a star. A star is also luminous, and the fundamental dimension about my buildings is [the element of] light.Three million crystals and 140 LED spots give Libeskind's star 106,000 lumens of white light, allegedly "powerful enough to turn night into day."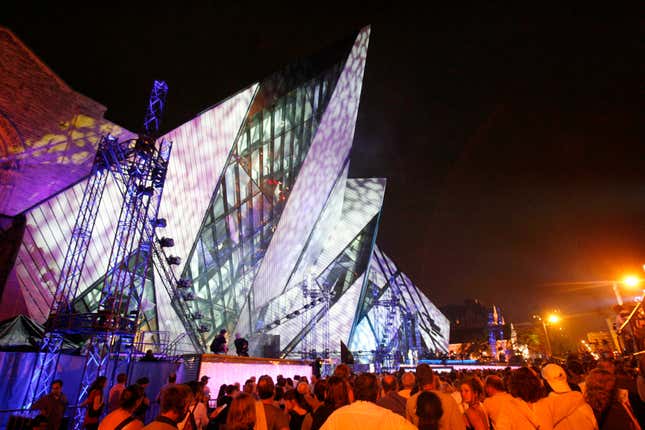 For Libeskind, whose parents are survivors of the Holocaust, the star atop the Rockefeller tree is a universal avatar of peace. "The greatest challenge is to communicate what the star means means," he says. "It brings a message of peace and unity across religions and ethnicities…during a divisive, dark time." Libeskind's crystal emissary of peace is in direct proximity of Trump Towers, another charged structure in midtown Manhattan.
Thousands are expected to show up for the tree lighting ceremony on Nov. 28. An iconic epicenter for holiday selfies, 750,000 people visit the Rockefeller Center Tree each day during the holiday season. New York's tourism and marketing organization says that the tree's contributes billions to the city's economy.
Lumber from the Christmas tree will be donated to Habitat for Humanity after the holiday season.