NASA-branded swag is having a fashion moment, and Sotheby's has something even more special for the aerospace enthusiast on your holiday gift list. Tomorrow (Nov. 29) at 10am ET, the New York auction house will open bidding on a sale of art and memorabilia related to space exploration.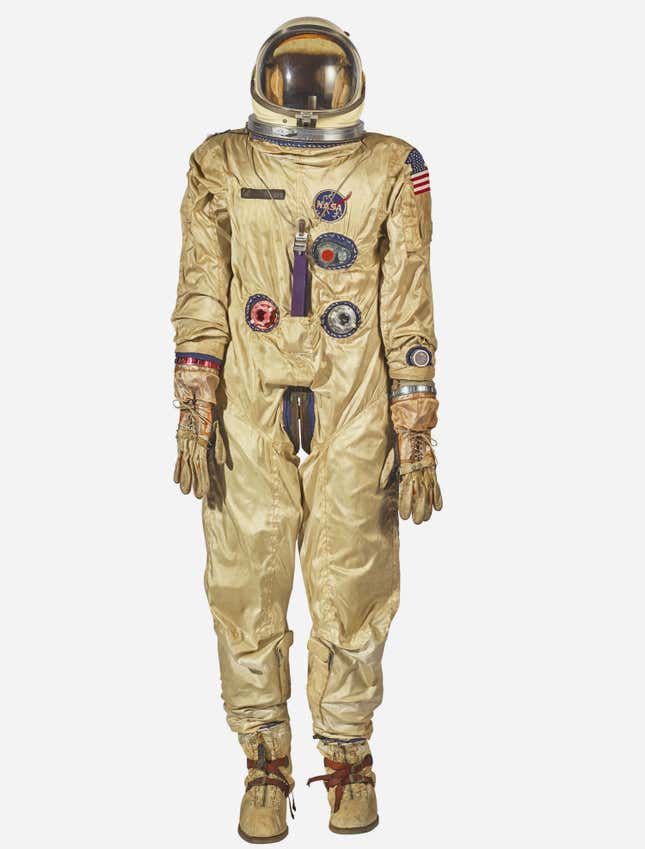 The lot expected to fetch the highest price is a group of three tiny lunar rocks collected by a Soviet lunar probe in 1970, which Sotheby's estimates could sell for $1 million. In addition to those moon rocks and a full 1960s-era space suit, Sotheby's offers some slightly more modestly priced memorabilia that will look better framed.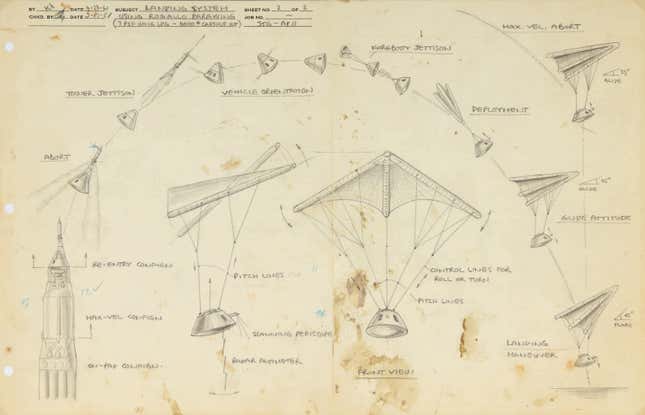 Rocket Billionaires author and Quartz reporter Tim Fernholz says he would bid on the technical drawing depicting the various stages of a landing system's deployment, were he himself a rocket billionaire. And Quartz Things editor David Yanofsky has his eye on a mosaic of 124 photographs of Saturn's rings, captured by Voyager 1.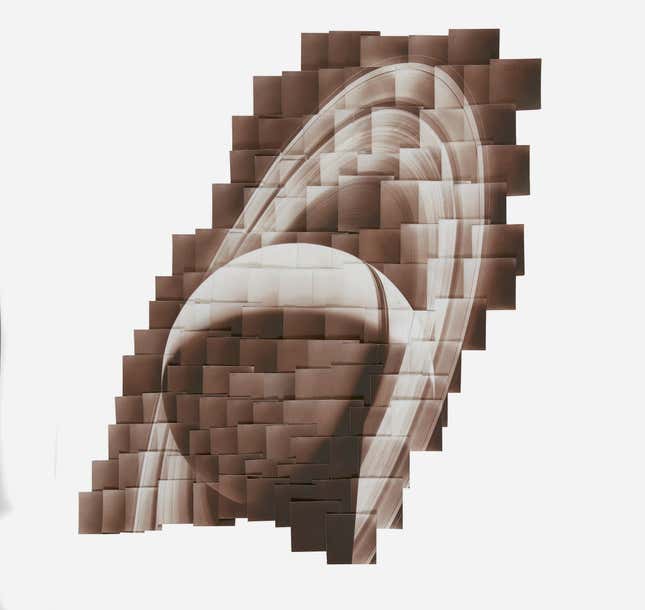 Also impressive are paintings by the lunar astronaut Alan Bean, who died this year, including a portrait of fellow moonwalker Jim Erwin, which includes bits of their Apollo 12 spacecraft, and the cheekily titled, A Nice Place to Visit, which Sotheby's is pitching as "the first painting of the moon by someone who was actually there."