Bedroom furniture maker Liberator, an offshoot of the Atlanta-based company Luvu Brands, has the distinction of being the largest manufacturer of sex furniture in the US. In addition to several foam wedges, mats, and cushions that look like aids one might find in a physical therapist's office, the company also sells furniture designed, according to its website, to "transform ordinary bedrooms into supportive landscapes for intimacy."
Liberator has worked hard to develop an ethical, sustainable production model based entirely in the US. The 170-employee company does $17 million in annual sales, as Hallie Lieberman, author of Buzz: The Stimulating History of the Sex Toy, wrote recently in Quartz. Liberator's highest-priced items are the two basic models in its sex furniture line: the Esse sex chaise, which starts at $875 for a basic model, and the Prelude sex bench, which starts at $750.
The Esse has an intriguing wavy shape that calls to mind an ergonomically minded analyst's couch. Liberator describes the Esse as "a refuge where couples can explore the unique interplay between the Kama Sutra and Tantric Sex without compromise… [that] can also double as a contemporary lounger making it the ideal spot for napping, reading or watching television."
The Prelude, though, is striking for a different reason: It's just a bench.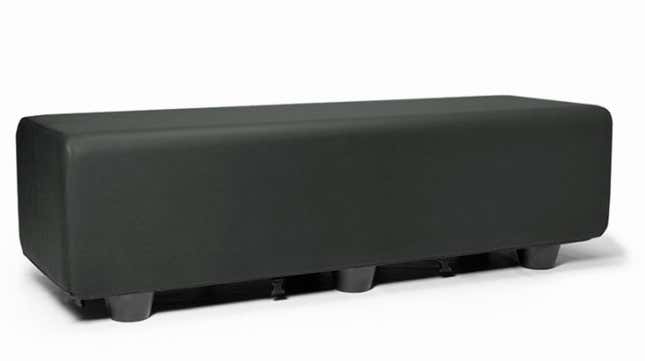 In Liberator language, of course, the Prelude is not just a bench. It's a "backless sex platform that has all the bells and whistles that would even make Henry VIII feel a bit envious." It is "a versatile alternative to traditional flat surfaces typically used during sex" and—for the sexual adventurer who also has limited square footage—"a sexy reminder for intimacy [that] also doubles as an additional seating option that fits any room of the house."
But despite the best efforts of the athletic couples modeling its uses, the practical-minded shopper may find it difficult to be swept away by the Prelude's eroticism. It's just a bench! A bench that costs almost $900, if you throw in the optional Latigo Leather Cuff Kit.
Doubtless the Prelude is a well-made piece of furniture. Yet the high markup feels a bit like the tendency of florists and caterers to raise prices for services once they know it's for a wedding. If you're not adding on the optional bondage straps or handcuffs, all you've got here is a padded bench that could just as easily be on the Living Spaces showroom.
What about the couple who want sexy reminders for intimacy (and additional seating) on a smaller budget? What are some other versatile alternatives to traditional flat surfaces used for sex that won't break the bank?
Bench sex on a budget
Quartz's pick: Dorel Living Rectangular Storage Ottoman, $79.99 (regular $139) at Walmart.com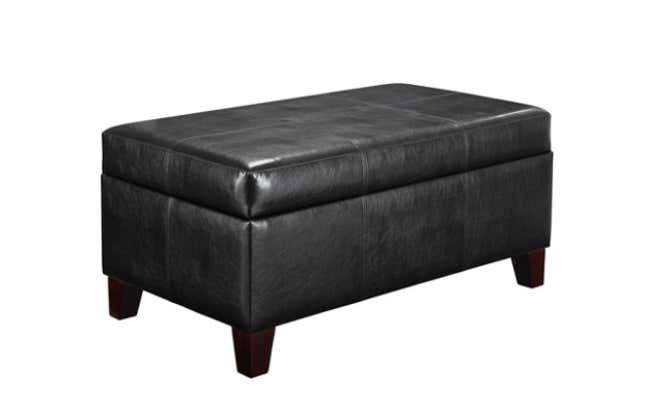 Walmart has an entire section of its website dedicated to "bedroom benches," and now we all know what that means. The Dorel Ottoman is the closest Liberator dupe. Like the Prelude, it's made of faux leather; unlike the higher-priced version, it offers storage.
On the downside, the Prelude is 60 inches long to the Dorel's 38.25, which would definitely not have accommodated Henry VIII. But if you are buying your sex benches at Walmart, you are going to have to make some compromises.
Runner-up: Better Homes and Gardens 4-Cube Organizer Storage Bench, $49.99-$99.99 (regular $150) at Walmart.com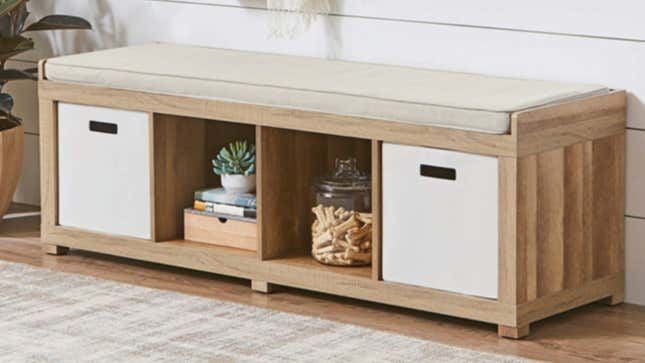 This bench's proportions are almost identical to those of the Prelude, with infinitely more storage options. Its faux-linen cushion is also machine washable—a huge plus for any piece of frequently used furniture, sexy or otherwise.
But why limit oneself to the bedroom bench section, if a sex bench is just a sturdy flat surface that isn't a bed? Through that lens, the world is full of sex furniture that one needs only imagination to convert into a personal pleasure playground.
Sex workbench
Husky 1.8 ft. x 3 ft. Portable Jobsite Workbench, $79.97 at HomeDepot.com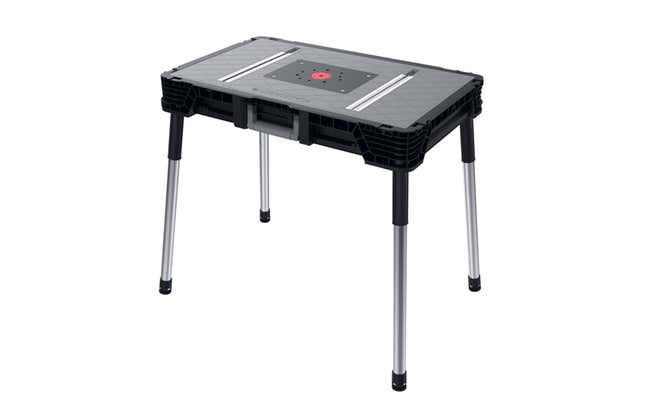 This supports up to 1,500 lbs. It also includes a router insert plate to accommodate common routers. Good luck trying to accommodate routers on a regular sex bench.
Sex desk
MALM desk, $179 at IKEA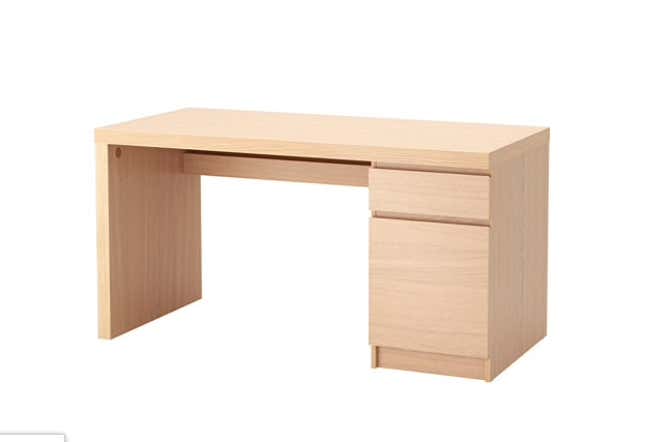 It's estimated that one in 10 Europeans were conceived in a bed purchased from IKEA. Imagine how special your child will feel when you tell him he was conceived on a desk.
Sex kitchen island
Windham Wood Top Kitchen Island, $249 at Target.com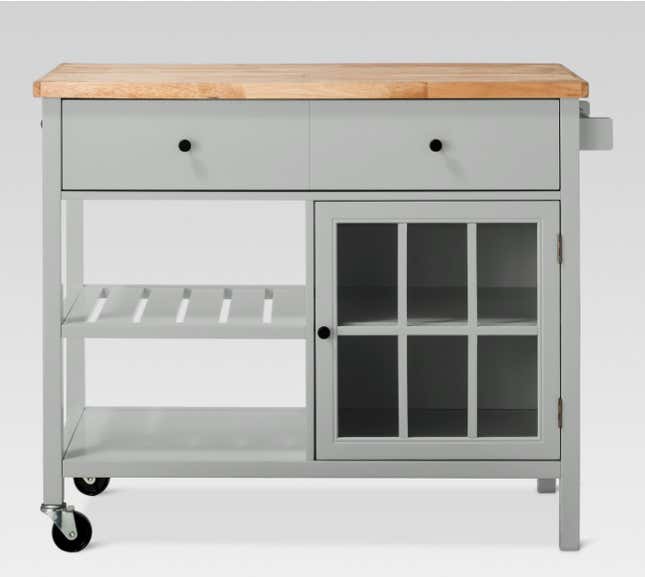 If your guests are surprised to hear what you do with that interesting new couch, just picture the looks on their faces when you tell them about the kitchen island! Also the only sex platform here that comes with its own towel bar.
Looking for more in-depth coverage from Quartz? Become a member to read our premium content and master your understanding of the global economy.