Florida's Miami Beach hosted the American leg of Art Basel, the world's largest and most opulent modern and contemporary art fair, earlier this month.
It may be known for its lavish parties and secret shows, but Art Basel and its surrounding art fairs are one of the best venues in the world for purchasing art made since the 19th century.
But one of this year's most popular exhibits featured objects from millions of years ago.
"DeXtinction" was held at Art Miami, one of the dozen satellite fairs that takes place during Miami Art Week, and the second-largest fair after Basel itself. The exhibit featured real dinosaur fossils, fossilized dinosaur eggs, precious gems, and other treasures from the natural world.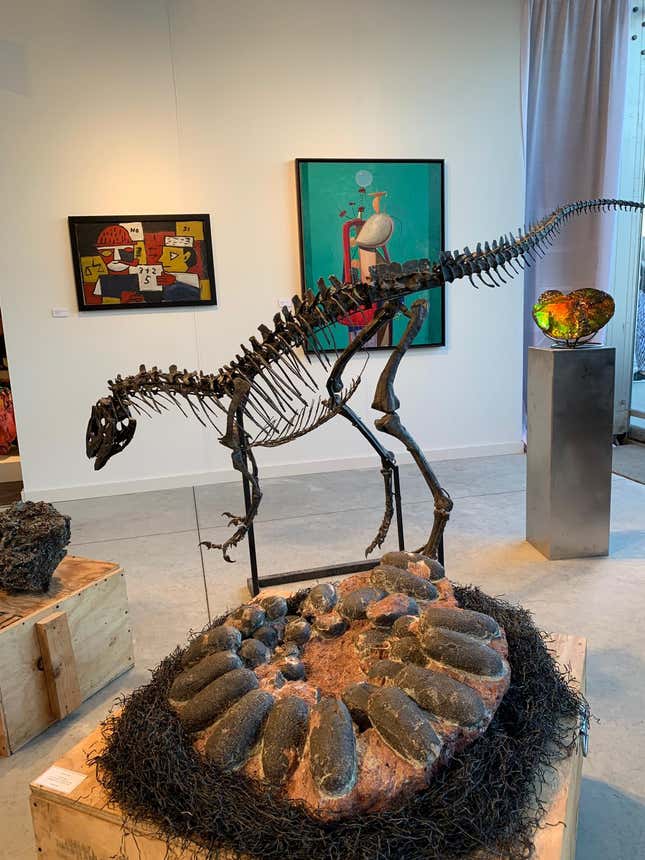 The show was created by the Swiss-based mining company Interprospekt, which maintains the world's largest privately owned collection of both fossils and dinosaurs bones. It partnered with US mining firm Avant Mining—which provided additional gems and minerals—to curate the display.
Interprospekt's owner and director, Rüdi Pohl, writes over email that he wanted to showcase the fossils in a modern art setting because he was "intrigued by the idea of bringing together these different prehistoric pieces of beauty and wonder and confronting them with the often short-lived, hyper trend-orientated pop art culture."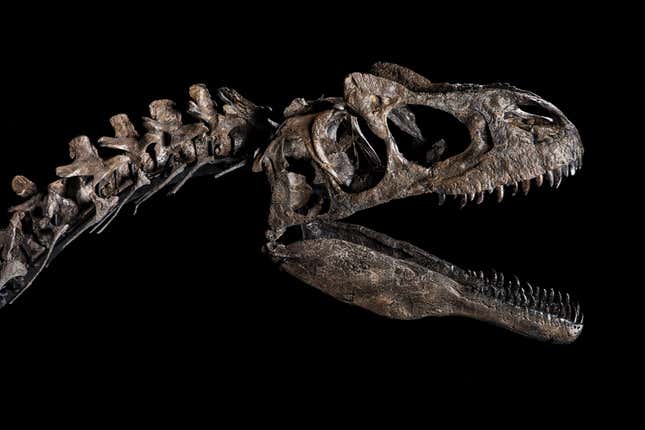 The exhibitors were hoping the contrast would bring attention to the dinosaurs. In doing so, they hoped to encourage critical discussion around what humans can learn from the fossils of now-extinct species, and examine questions around extinction, climate change, and human impact on the planet.
"Just as Tyrannosaurus rex was once the dominant species—the predator ruling the top of the food chain—humans now, similarly, find themselves at the pinnacle of life on Earth," Pohl says. "Our collective actions today determine the fate of our planet's ecosystem, significantly impacting the climate and the geosphere. We now have the capacity to bring about our own extinction. And indeed, there are many signs we are approaching that critical threshold. "
Human-induced climate change was a significant theme in much of the actual modern art on display during Miami Art week, and plenty of contemporary artists confronted it with their work in 2018, many in response to recent reports on global warming.
Just last week, street artist Banksy took credit for a spray-painted work that addressed pollution in the Welsh town of Port Talbot, the most polluted city in the UK.