The New Year is coming and you want it to be a good one. First step, put on your finest polka dot apparel and prepare for a big meal… you'll need the energy when you start tossing your appliances out the window later. Food is a big part of New Year's observances across the globe. Part superstition, part tradition, here's your New Year's eve menu to ensure an auspicious New Year.
New Year's menu Appetizers
Apples and Honey
Let's get this party started. Slice up some crisp apples and pour out some honey for dipping. During the Jewish New Year, Rosh Hashanah, this treat represents excitement for a sweet new year. Rosh Hashanah follows the Hebrew calendar and thus falls in September or October depending on the moon. But for this list, calibrate your feast to whatever date means "New Years" to you. Calendar years are arbitrary anyway.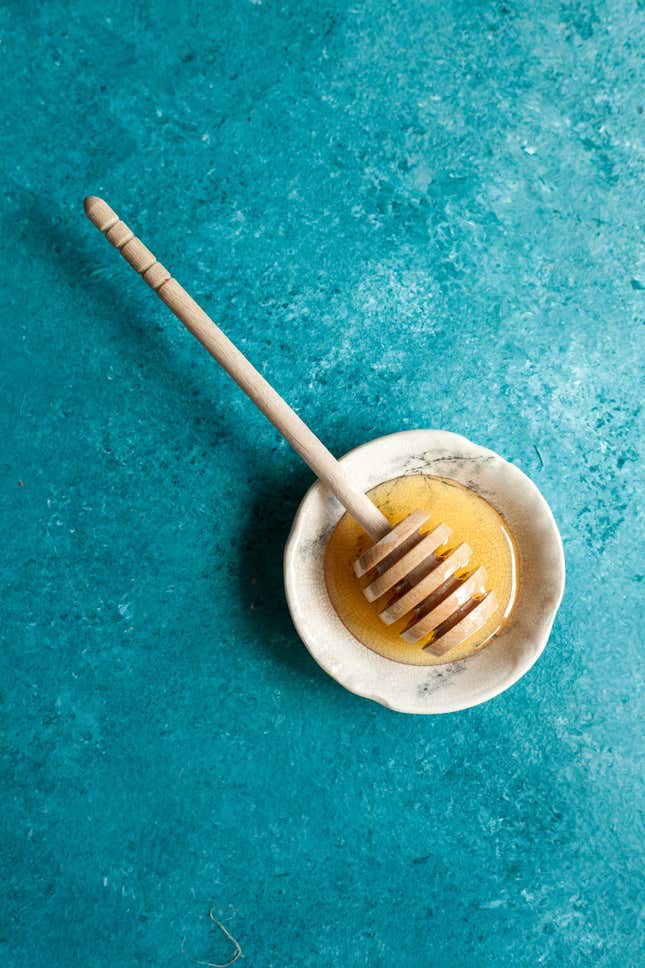 Lotus root in broth
While we're getting eager for 2019, why not embody some clairvoyance? In Japan, New Year's cooking is called Osechi-ryori and includes the dish Renkon no Nitsuke. It's a sliced and boiled lotus root served in a soy broth. Cross-sections of this vegetable reveal marble-sized holes that tradition says help us look through to the year ahead.
New Year's menu first course
Sausage and lentil stew
Now that we're stoked and omniscient let's get a base layer of fortune going. On the stove warm up a pot of sausage and lentil stew, or as the Italians know it: Cotechino con lenticchie. This hearty dish fills you with warmth and—allegedly—your bank account with cash. While you'll shell out a bit for cotechino sausage—which has flavor similar to salami—a bowl full of this garlic- and sage-kissed dish is said to improve a persons personal wealth.
Long noodles
In Taiwan, an elixir of life known as miswa is shared this time of year. Long noodles are warmed in a clear and delicate broth. The length of noodles represent long life. So be sure not to cut or chew these noodles down to size. That could bring unwanted harm to your own life. I enjoy it with thinly cut bitter melon, green onions, and slice of braised pork shoulder. However you prepare it, slurp it back and let the life force flow through you.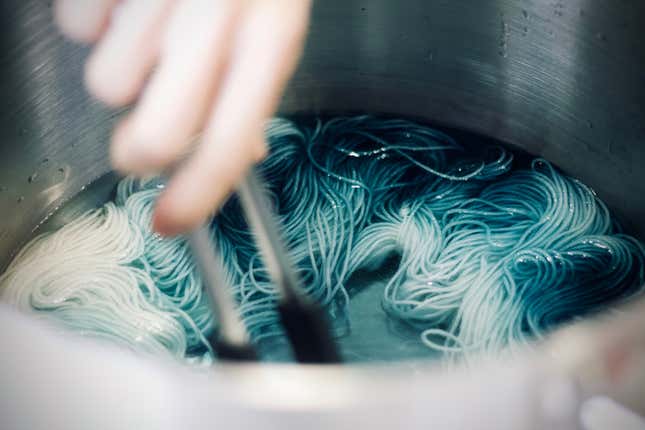 New Year's menu main course
Peking duck…
If you haven't already, you might want to invite your family and friends over. Put in an order of Peking duck. (The ambitious can, of course, make their own.) I'm picking up one from my favorite Chinatown spot in Oakland: Gum Wah. They serve it head and feet on, which is your reminder that your food was once alive.
The duck's brilliant red patina represents happiness. Eating it with family symbolizes your relatives and friends fostering a bond into the years ahead. Sharing this unctuous treat can be charming enough to cool the toughest familial tensions.
…or no poultry at all
There are many traditions, like in Nigeria, where eating poultry around this time is a none-starter. Legend has it you'll be scratching and pecking at the dirt for money. You'll just have to make this call for yourself.
I'll remind you though: Duck is delicious.
Beans
For sides, beans are what you need. In the American South black-eyed peas represent all the money you're gonna make in the New Year. In Argentina, beans are said to offer job security or—if you're looking—new career opportunities.
New Year's menu desserts
Confectionery pigs
Now that you've got a real romper with your loved ones, bust out a few tubes of marzipan. It's time to sculpt. Mazipanschwein are almond paste shaped pigs. Germans and Austrians know this treat to bring good luck in the ensuing months. For extra fun, slice up maraschino cherries to fashion your little piggy's eyes.
With your remaining gastric fortitude, let's settle into some fried dough, or Oliebollen. Dutch in origin, you can find these currant filled doughy treats dusted with powdered sugar hawked along the Netherland's marketplaces around Christmas time. Oliebollen are eaten so that we, ourselves, don't get eaten. Polishing off this treat prevents Perchta the Belly-Slitter, a pagan goddess from eating us. To make warm and fresh ones yourself, the Dutch tourism board supplies a solid recipe.
New Year's menu drink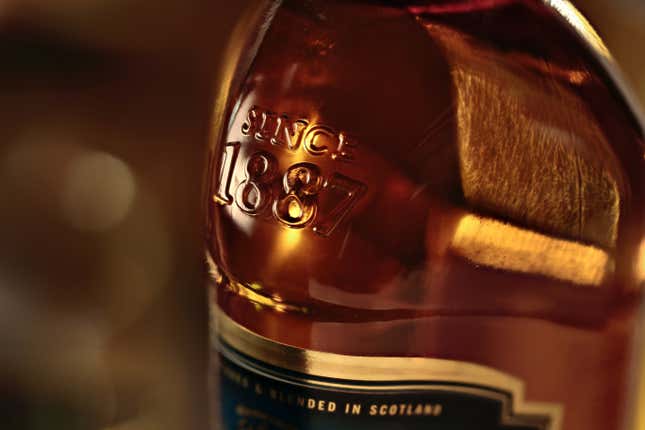 Scotch
It's time to pour glasses of what they drink in Scotland minutes before midnight: scotch whiskey. With Oban, Talisker, or Johnny Walker in hand think back on the night of revelry and make grand toast. Filling yourself with spirits and your heart with cheer is a surefire way to be merry in 2019, so says the Scots.
New Year's day breakfast
A fortune-telling egg
Before you go to bed, crack an egg into a glass. In El Salvador, the folklore goes that you can read your fortune like a yolky Rorschach in the morning. If you can't maybe the lotus roots isn't helping you predict the future after all.
I guess you'll have to try again next year. Hindsight is 2020.