Even if he wasn't in attendance himself, Karl Lagerfeld was a fixture on the Oscars red carpet.
For decades before he died on Feb. 19, his work for Chanel adorned stars including Nicole Kidman, Penelope Cruz, Sarah Jessica Parker, Margot Robbie, and even singer Pharrell Williams, who wore a Chanel tux to the event in 2017. Some were signed ambassadors for the house, a role that generally includes appearing in brand campaigns, attending its shows, and wearing its clothes. Others just wanted to spend an evening (paywall) in Lagerfeld's work.
The prolific and problematic Lagerfeld caused a fuss in 2017 when he said the label didn't pay celebrities to wear its clothes and alleged that actress Meryl Streep requested a Chanel design for the Oscars but changed her mind when the label refused to pay her. (Streep denied the claim and struck back at Lagerfeld, who later called it a misunderstanding.)
Though in his decades-spanning career Lagerfeld didn't have a signature design (paywall), his Oscar dresses of at least the last 20 years did share some traits. They opted for refinement and elegance, rather than the ostentatious. They hewed to a palette of neutrals, soft shades, and metallics. And they dispensed with over-the-top flourishes, even if they included plenty of embellishment: 80,000 sequins ornamented the dress Julianne Moore wore in 2015, when she won her first Academy Award. They could be sexy, like those Jennifer Lopez and Michelle Williams wore in 2001 and 2011. But if they showed skin they tended to do it through fabric. They were classics.
Here's a look back at some of Lagerfeld's Chanel looks that celebrities wore to the Oscars over the years.
Margot Robbie, 2018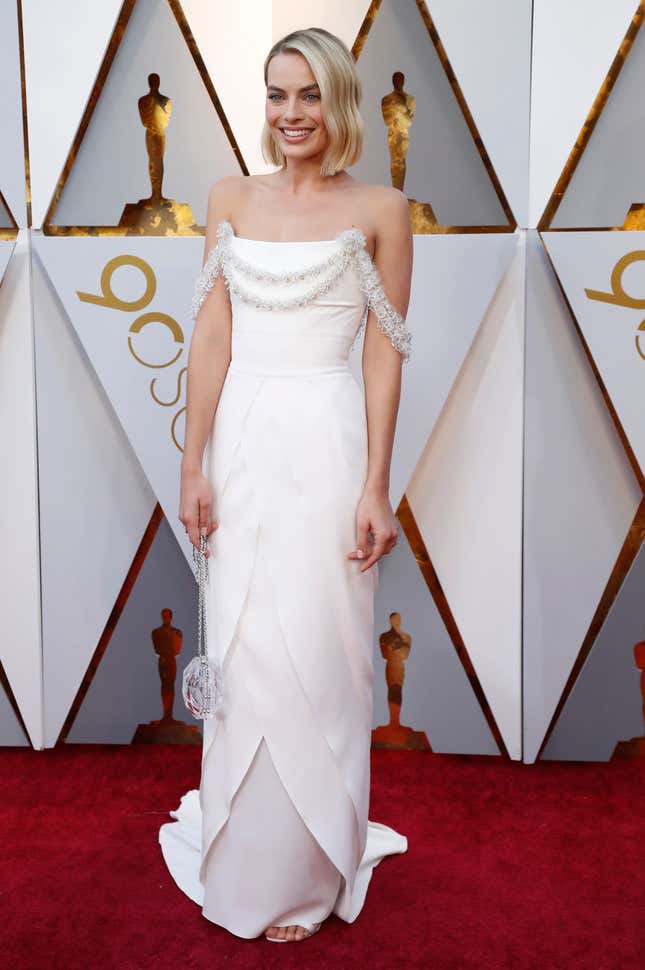 Pharrell Williams, 2017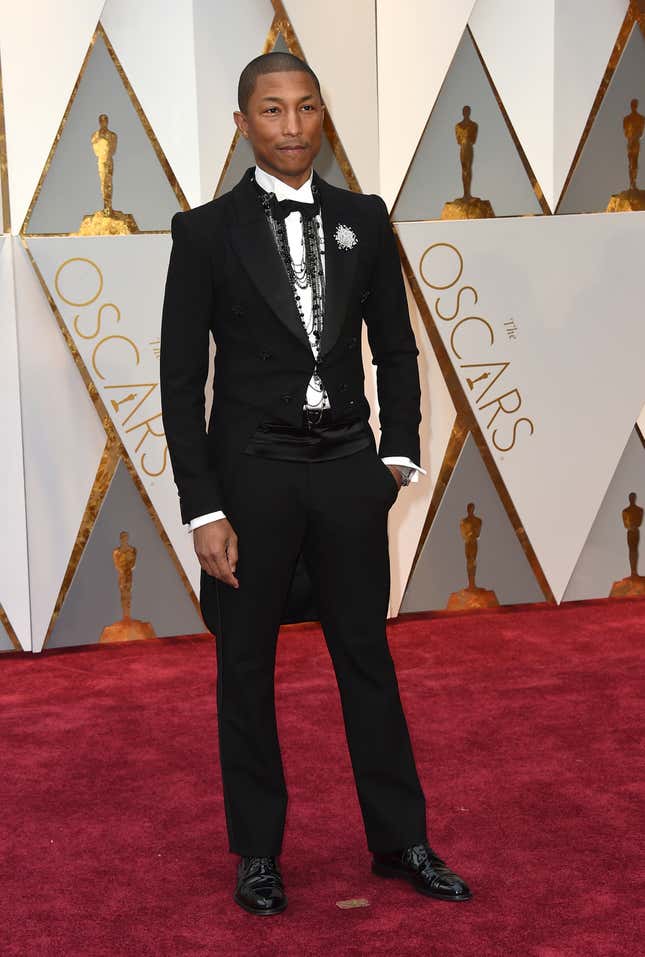 Sofia Boutella, 2017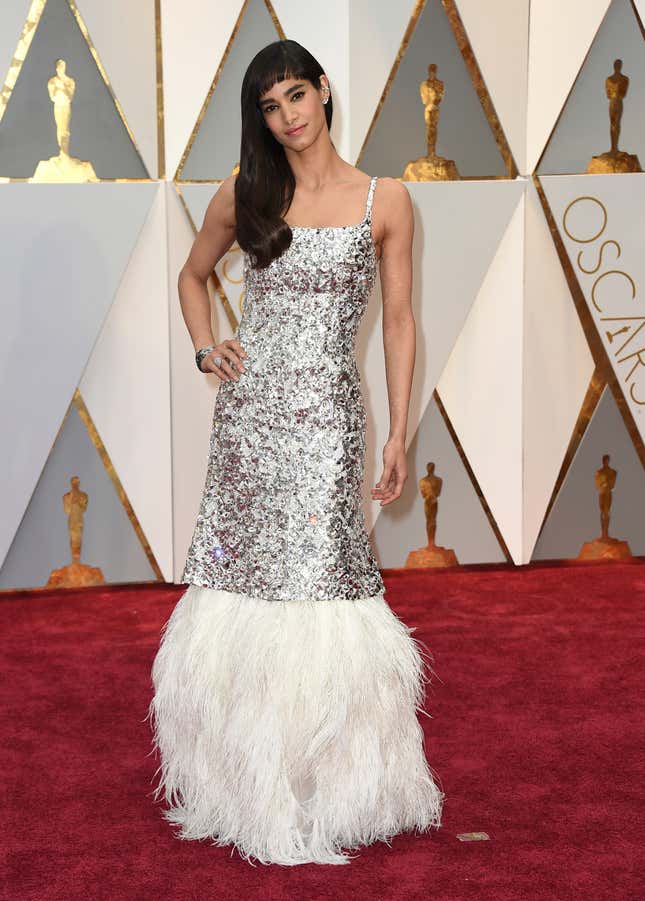 Julianne Moore, 2016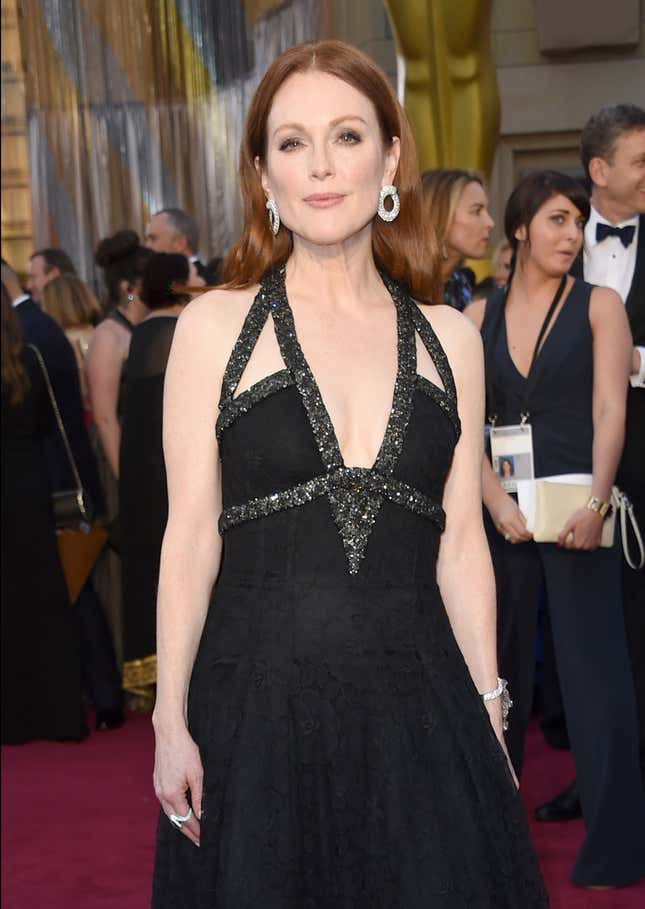 Daisy Ridley, 2016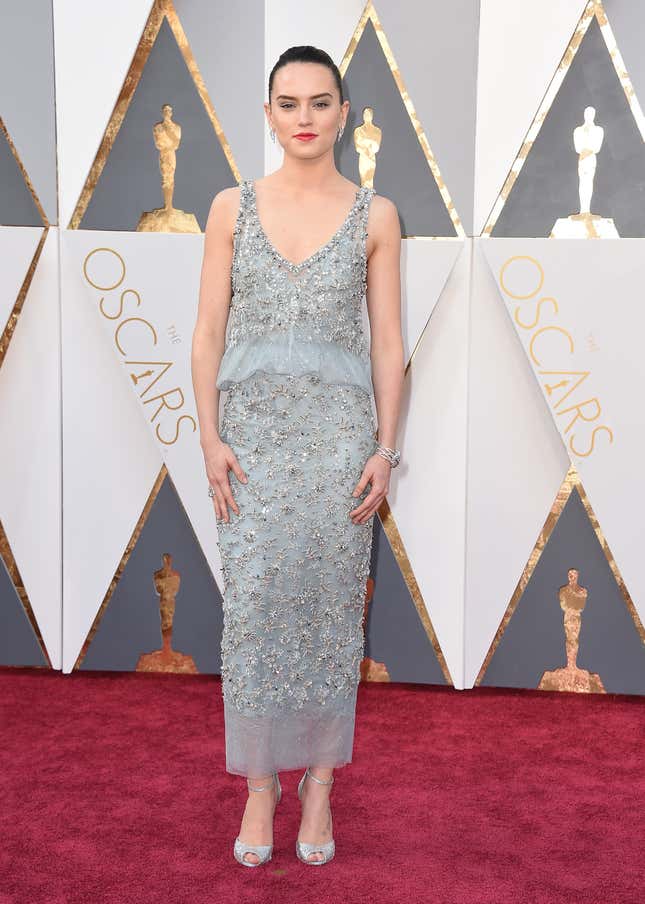 Julianne Moore, 2015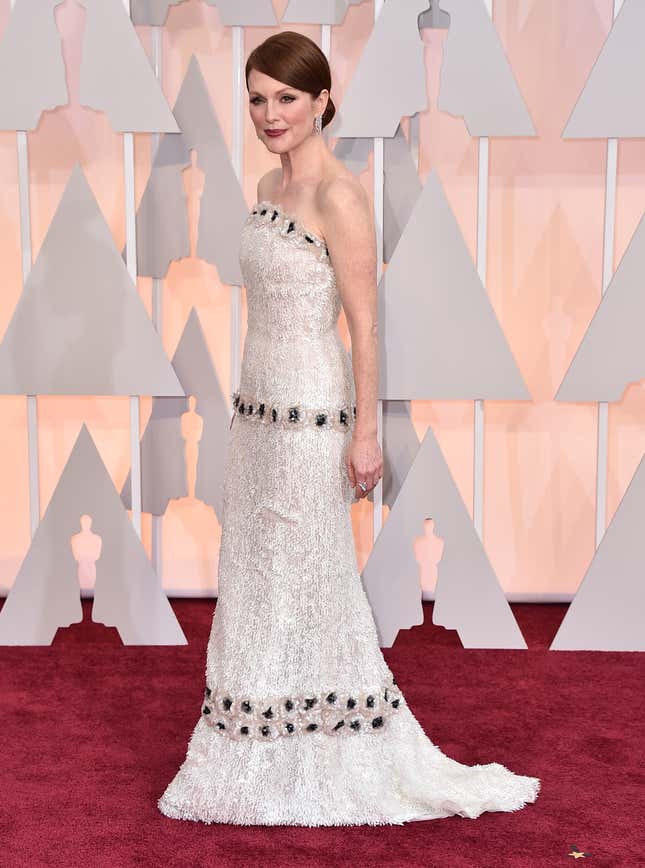 Jessica Biel, 2014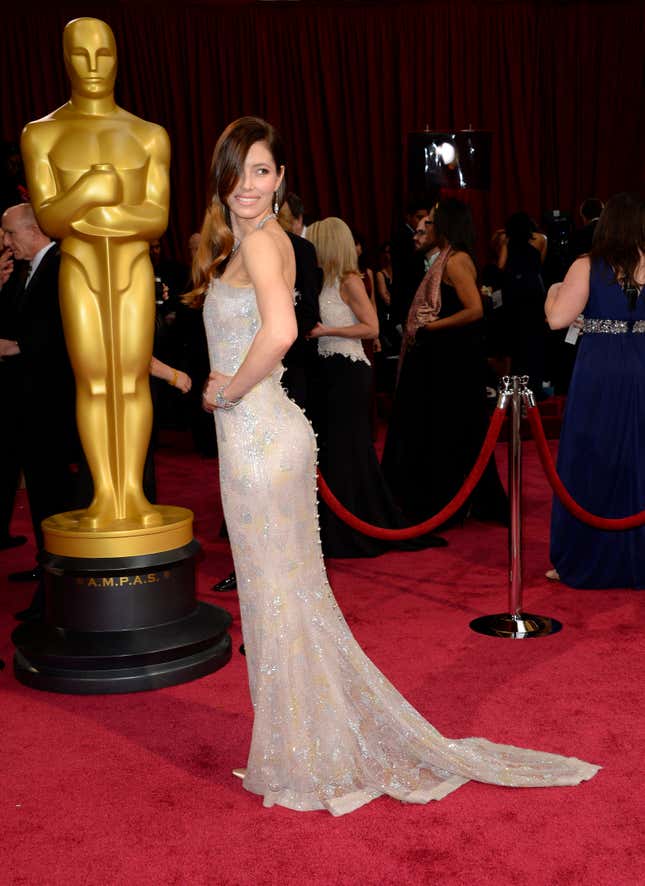 Michelle Williams, 2011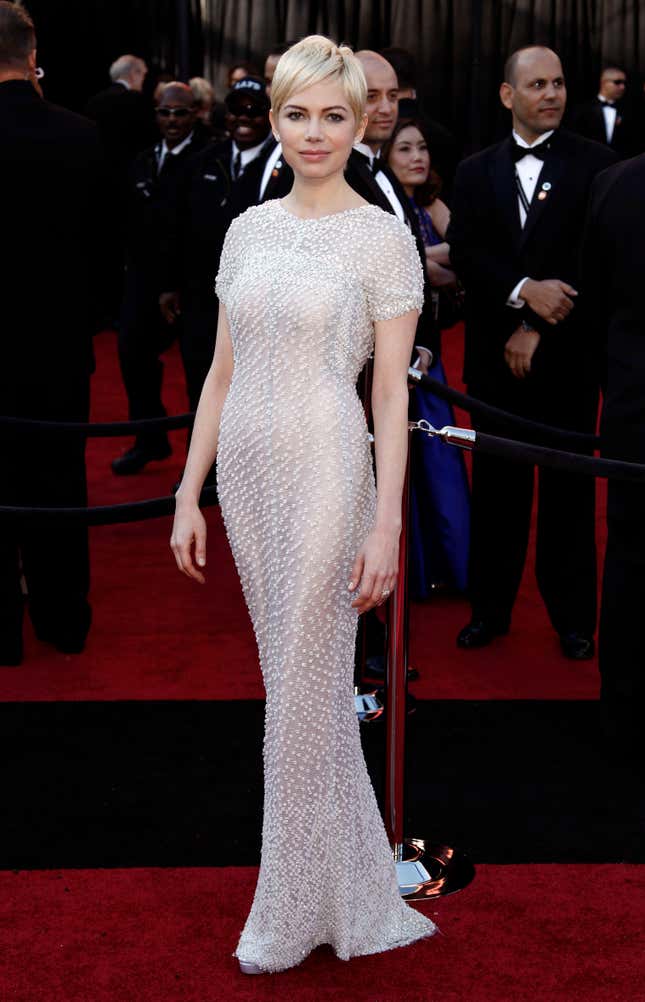 Sarah Jessica Parker, 2010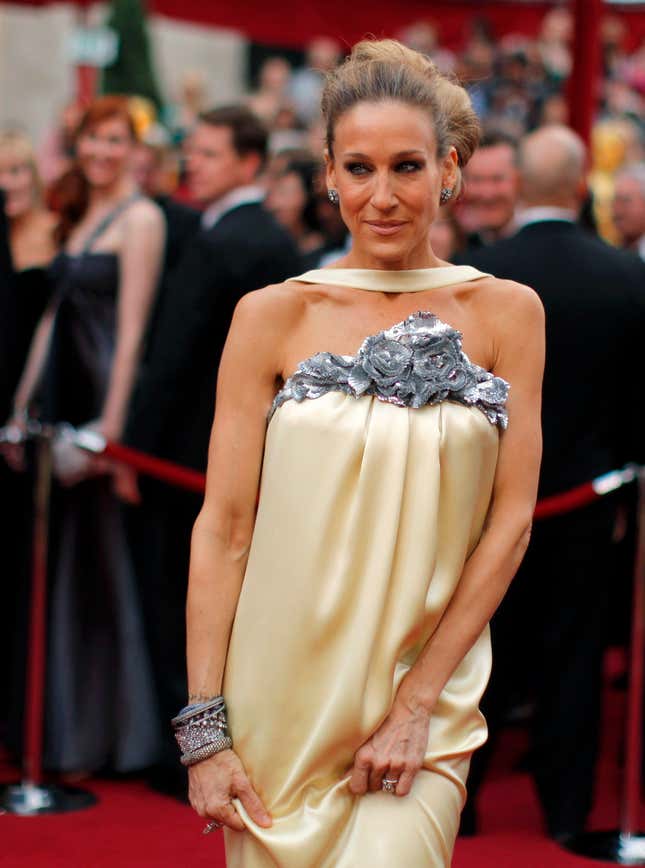 Diane Kruger, 2010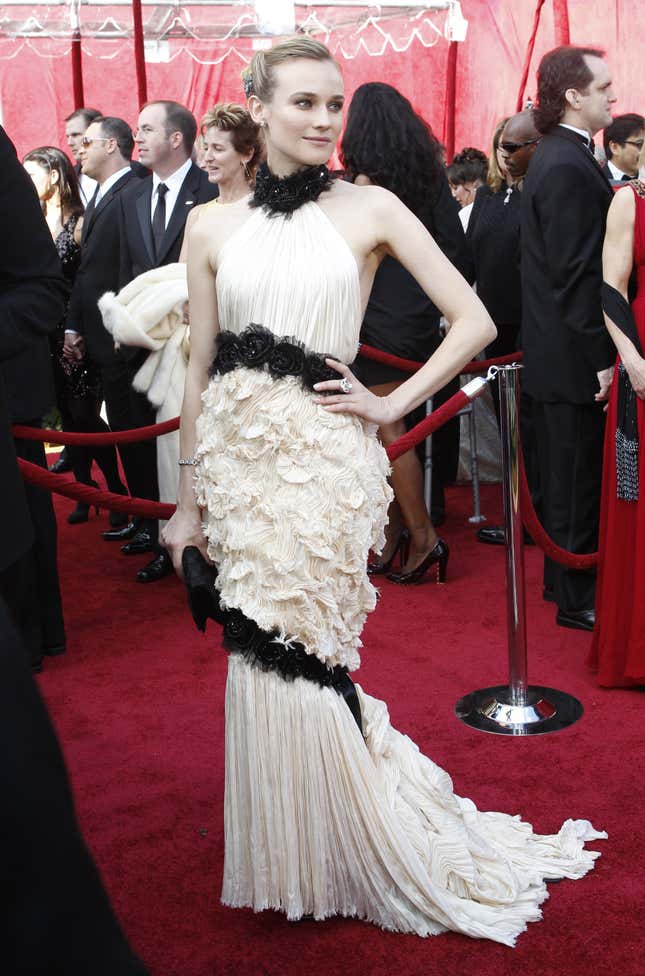 Penelope Cruz, 2008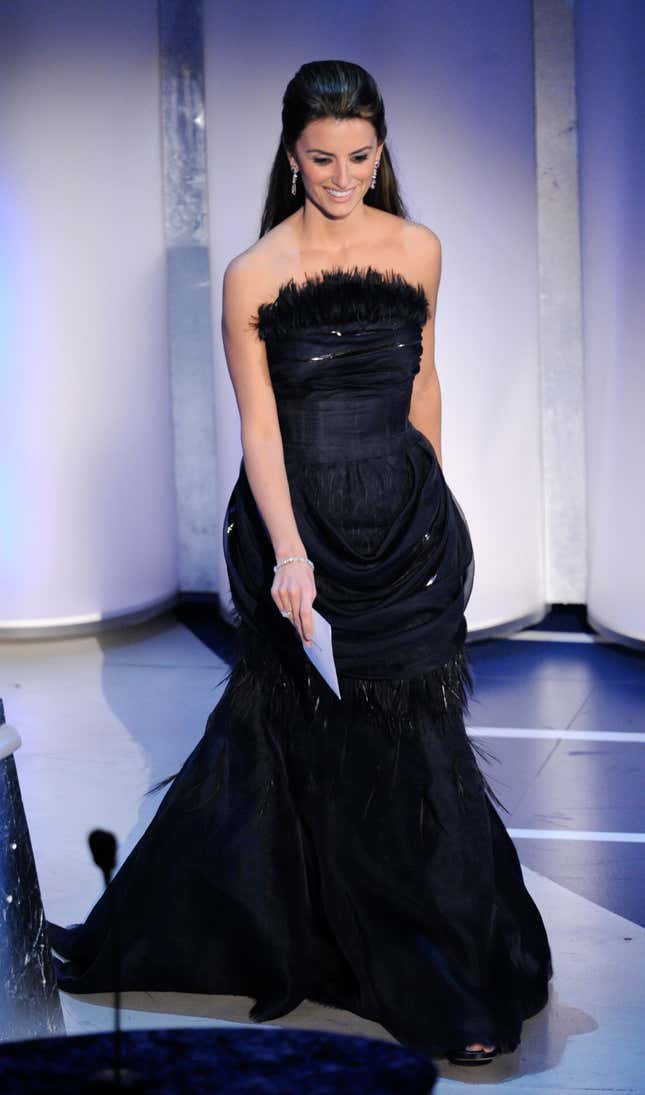 Kirsten Dunst, 2007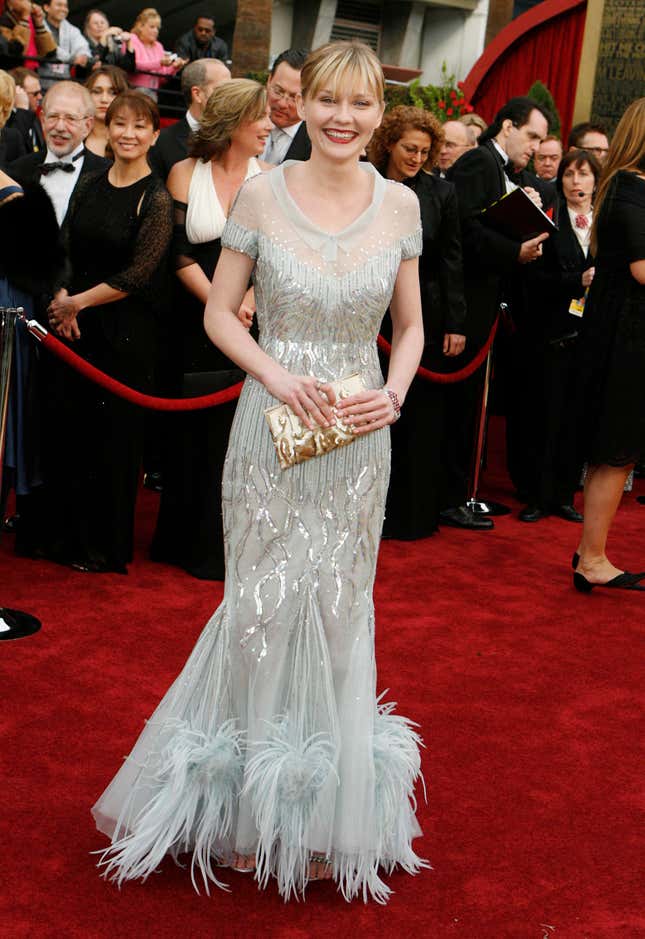 Vanessa Paradis, 2005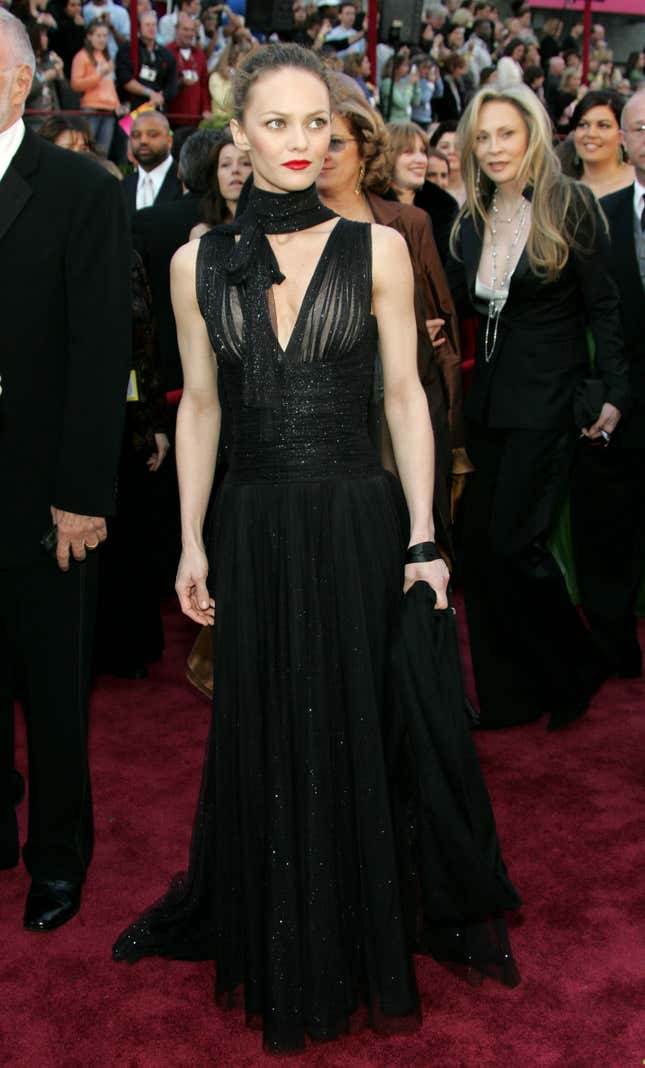 Nicole Kidman, 2004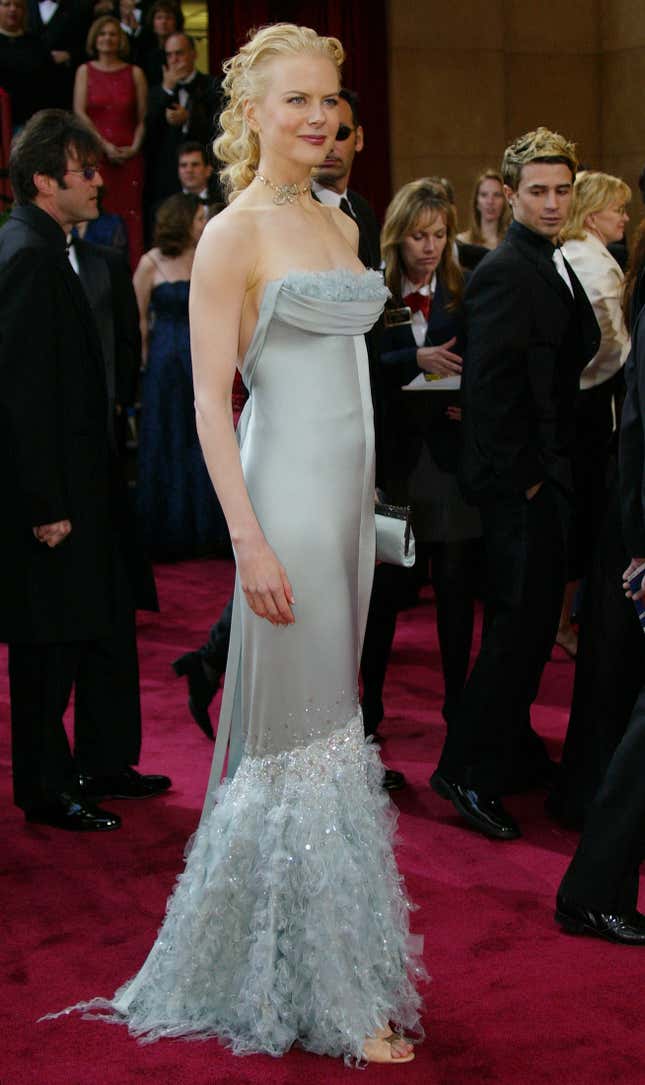 Nicole Kidman, 2002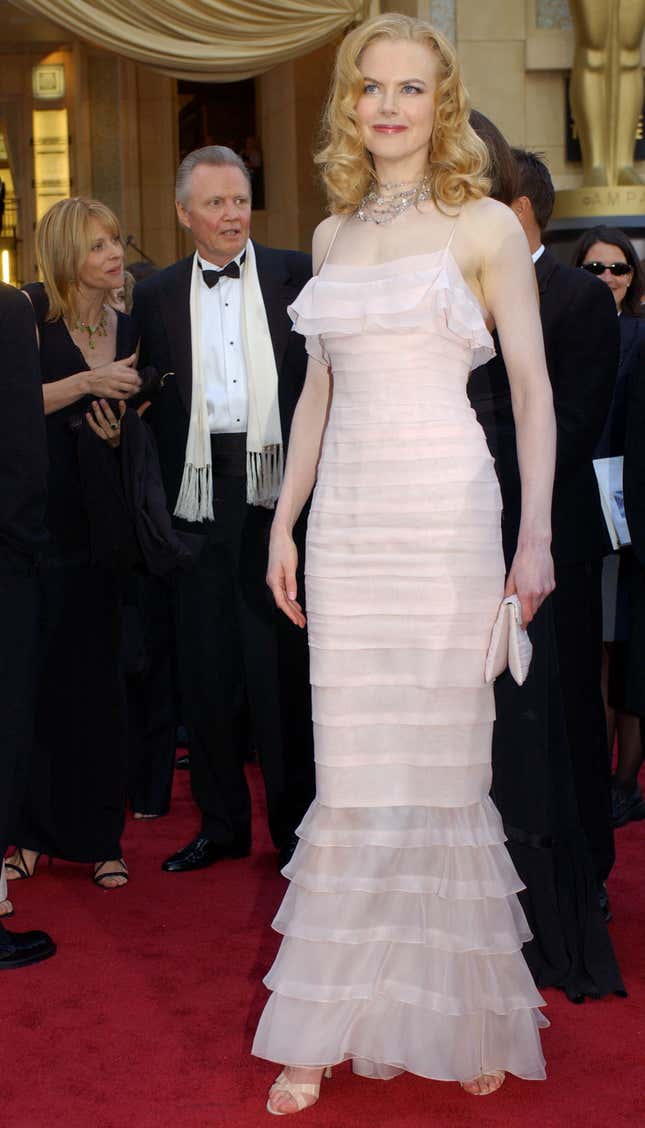 Jennifer Lopez, 2001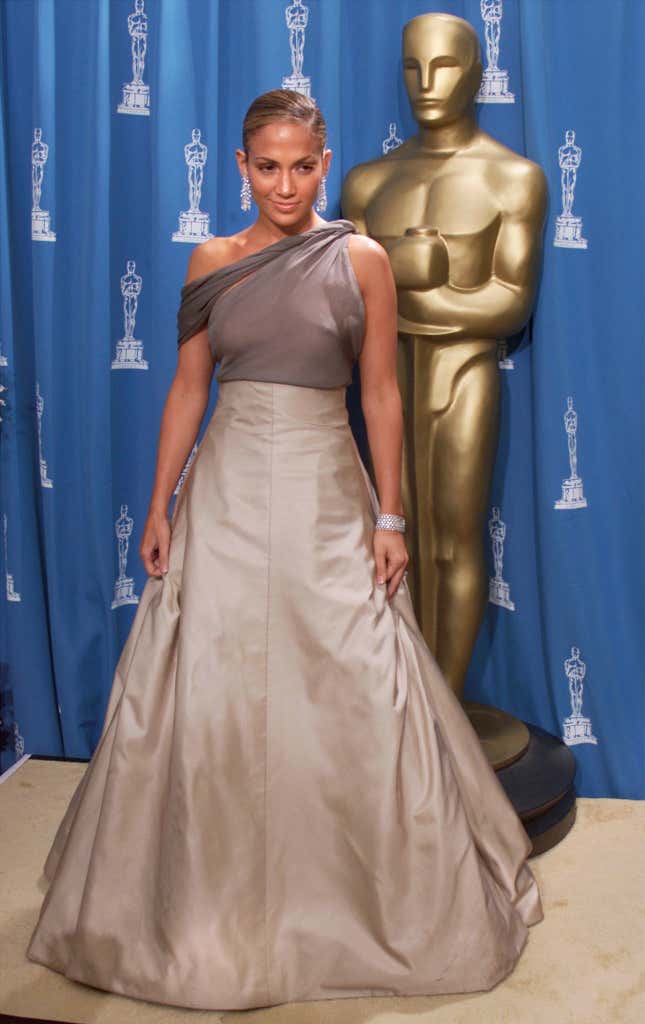 Uma Thurman, 1999