Brands are paying more attention to who is in front of the camera. Companies like ThirdLove, Dove, and Aerie have launched ad campaigns that depict "real" women of different ages, sizes, and races, beyond the standard thin white model of yore.
Little by little, that intention is translating to who is behind the camera, too.
Enter The Luupe, a platform intended to help brands better find female photographers. The company started operating at the beginning of 2019 and is launched its web site this week.
Among the 50 women who have joined so far is Penny De Los Santos, who has worked as a photographer for about 20 years. For about a decade, she was a documentary photographer with National Geographic before shifting her focus to food. "I found myself in love with and captivated by the intersection of food and culture," De Los Santos says. She now does some work photographing food for brands, in addition to some magazine work. And her biggest challenges have involved connecting with clients and understanding their needs.
The Luupe's founder, Keren Sachs, spent five years at Offset, Shutterstock's premium stock photo brand, and was in a unique position to be able to know what both brands and photographers needed. "After connecting with so many talented women photographers throughout my career, I dreamt of building something to bring them together—to help them connect, to network, to share ideas—but most importantly, I wanted to help them generate more income," Sachs tells Quartz.
The field of photography is just over 50% male, but it's a deeply unequal field. The women tend to be younger (average age is 35.4 versus men's 40.8) and they make dramatically less—an annual average of over $20,000 less— than their male counterparts, according to Data USA.
Of course, the opportunity for more work is welcome for freelancers who subsist on the feast and fast of irregular work. But such a platform could be a boon for advertisers, too.
For brands, there's never been a moment like this one. "The market has shifted; the way brands work with photographers is different. They have so many more image needs—they have social [media], all these different channels they need to get imagery out on," says Alexandra Rowley, a freelance photographer who has also joined The Luupe. Though a few years ago brands tried hiring influencers they found on Instagram, but, several photographers told me, advertisers quickly figured out that professional photographers were a better bet to get them the images they needed on time, with the right stylist and the right lighting, without amateur mistakes.
The Luupe provides a place for those brands to find female photographers more easily. The photographers have profiles that contain information about their work and style. When an advertiser chooses one, The Luupe helps broker a contract and the photographer delivers the photos as the brand needs (monthly, weekly). The organization shares revenue with the photographers, and doesn't charge photographers to be members. "We're bridging and simplifying the worlds of stock and assignment photography: we make it easier to get high-quality custom content featuring brand-specific products," Sachs says.
So far, Sachs appears to be on the right track. Revenue from The Luupe's initial deals have fueled its growth so far; a new infusion of outside capital will help it grow even faster, Sachs says.
Putting more women behind the camera more often can have broad effects. For so long, women have been photographed (and, before that, drawn and painted and sculpted) primarily by men, who have spread their sexualized view of women in the process. More images captured by women means more people seeing the world the way women do, with a different appreciation for what's beautiful, down to women's own bodies.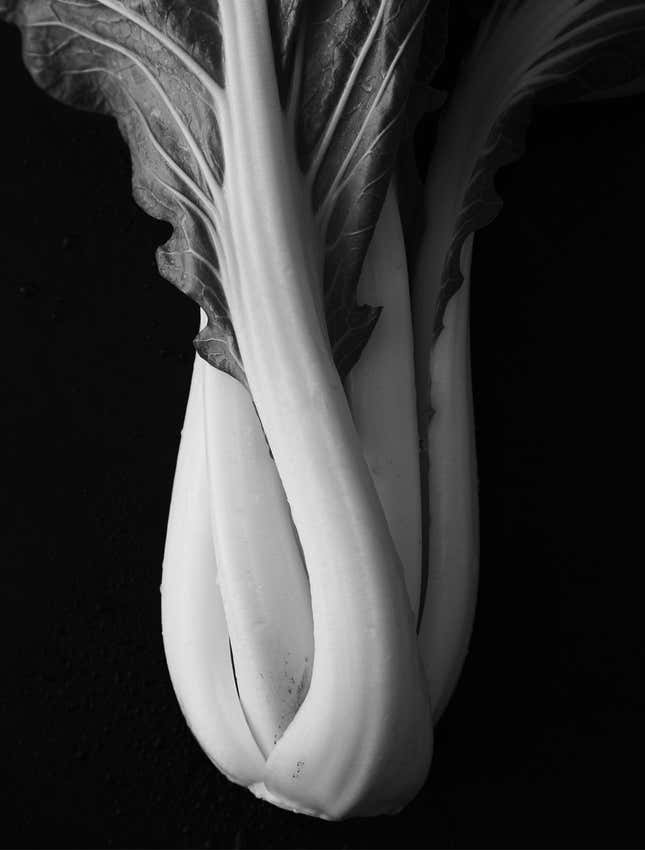 "Both [Keren Sachs and I] feel that a woman's view is not represented in advertising or on social media yet. We're made to believe there's this fantasy world, that we're all 22 years old with a white kitchen and a fur coat. It's such a fantasy world," says Evi Abeler, another Luupe photographer. "We both want to bring a little more diversity and a woman's view into that world of social media and advertising, to provide more of a range of ages and body sizes [depicted]… The new generation that's growing up is way more adept, they see through things more. They want to see themselves in these images, not just what they're supposed to be."
This is especially important for brands whose primary clientele is women. "Our community of professional women photographers create content that resonates with audiences, specifically women consumers who do not feel that brands today understand them," Sachs says. "We believe that, as the voices telling stories become more diverse and represent a wider range, the more consumers, especially women, will connect with brands and feel represented."
For the photographers themselves, community is a strong reason to join The Luupe. "One common thread that continues to come up in discussions with our network of photographers is that photography can be a lonely profession. They now crave community more than ever before," Sachs says. "A cultural shift is happening. While photography has often been a competitive business, now—[since] everyone seems to have a camera in their pocket—professional photographers are searching for one another, looking for a way to come together, and support each other."
None of the photographers I spoke with, nor Sachs herself, wants The Luupe to reduce or limit men's presence in the field—many said they would prefer that a brand choose a photographer based on their own needs and a photographer's style instead of choosing a woman just for the sake of it. If it's successful, The Luupe will increase the number of women who can have a successful career in photography, and who have a say in the media we all consume. "We are most interested in focusing on our mission to close the gender gap and help give women photographers a leg up by getting their work in front of leading brands," Sachs says.
"There's enough room [for everyone]," Abeler says. "It's not the Senate with only 100 seats. It is unlimited and fluid. There's definitely enough space for everyone to be successful."
This story is part of How We'll Win in 2019, a year-long exploration of workplace gender equality. Read more stories here.