After five years and a series of crowdfunding campaigns, the new Statue of Liberty Museum opened as scheduled this week. Measuring 26,000 square feet, the exhibition space serves as a welcome center for the 4.5 million annual visitors who trek to Liberty Island to see New York City's beloved colossus up close.
Beyond the usual antique curios behind glass cases, the museum offers crowd-pleasing interactive features that expand on Lady Liberty's founding spirit. Near the entrance are kiosks inviting visitors to submit their ideas about freedom and liberty for a digital collage on the main wall. For history buffs, a worthwhile seven-minute film depicts the 151-ft statue's poignant creation story. It highlights the fact that French anti-slavery activist Édouard René de Laboulaye actually urged sculptor Frédéric Auguste Bartholdi's to erect a monument celebrating the emancipation of slaves in the US. Bartholdi, who traveled across America to get inspiration for his grand project, originally sketched the Roman goddess bearing broken shackles on her left arm instead of the tablet.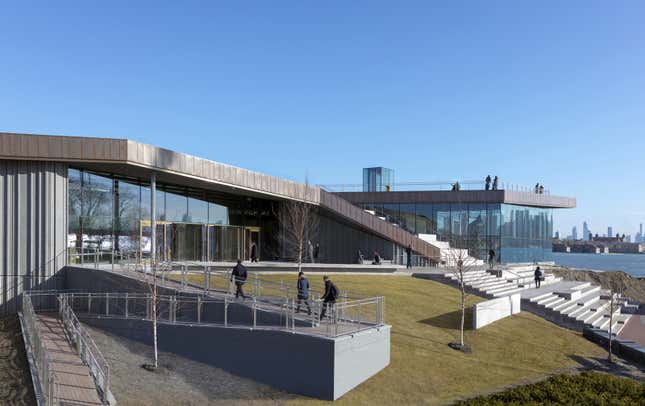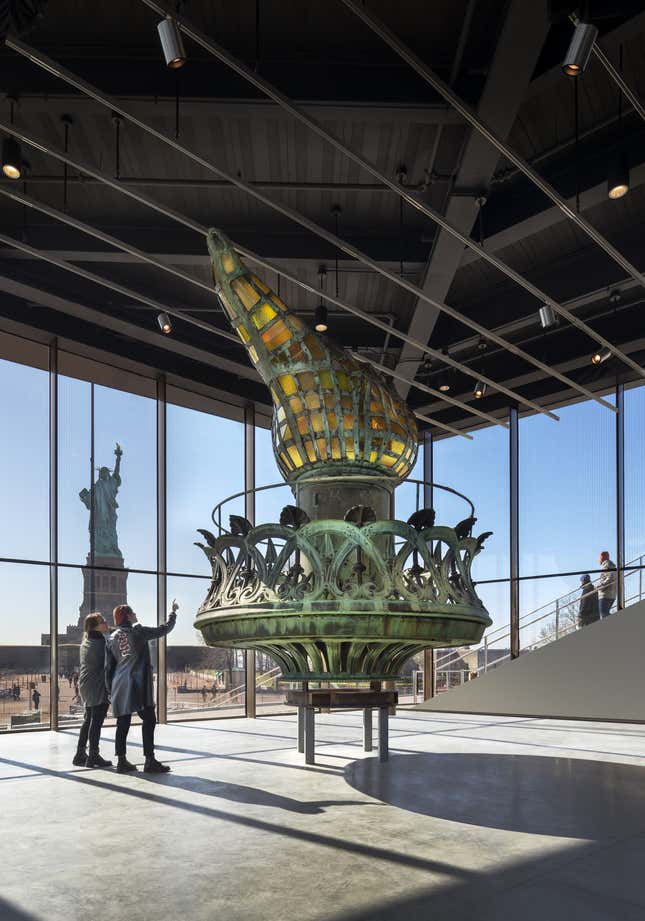 The museum's main draw is Bartholdi's original, slightly warped torch, weighing 3,600 lbs (1,633 kg) and dramatically installed in a light-filled atrium overlooking the statue and Manhattan's skyline. Visitors can finally see the details of the impressive copper and gold sculpture. An explosion orchestrated by German spies during World War I damaged the torch and had since been replaced with a gold-plated version in 1985.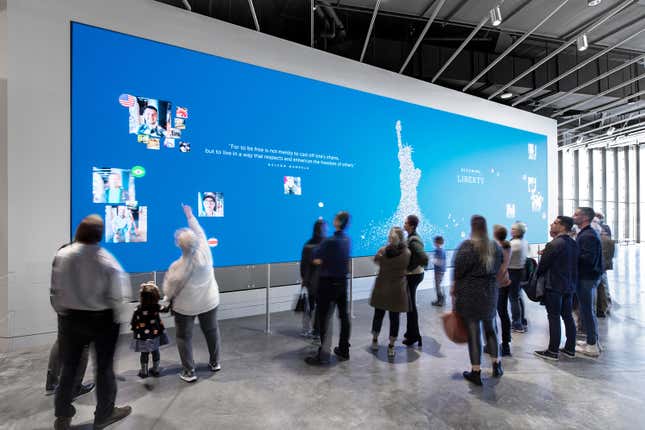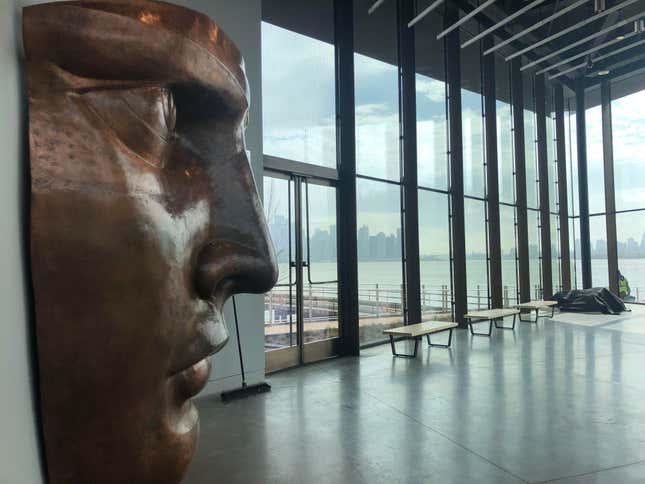 A legacy of crowdsourcing
In many ways, the Statue of Liberty Museum is also a monument to the tens of thousands of people who gave money to build, transport, erect, and maintain the statue over the last 150 years. Many objects in the museum, in fact, are paraphernalia from various crowdsourcing campaigns. A leather-bound volume labeled "Centennial Monument Book," for instance, contains signatures of individuals who gave money to Bartholdi's project during the 1876 Philadelphia World Fair.
To raise the $100 million needed to build the museum, the Statue of Liberty-Ellis Island Foundation, a nonprofit created in 1982, mounted several creative fundraising campaigns led by fashion designer Diane von Furstenberg, who is also part of the foundation's board.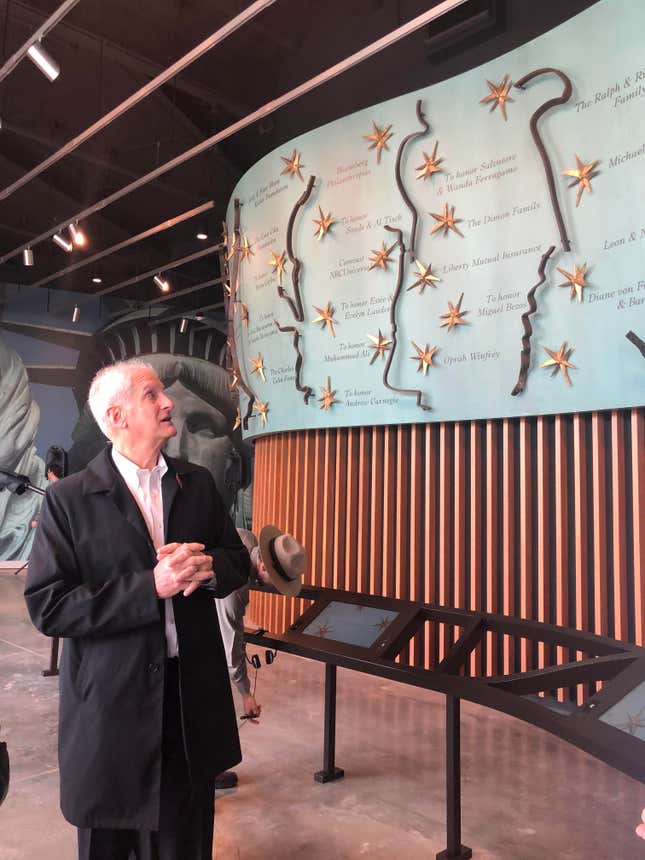 Names of the top 50 donors, including Oprah Winfrey, Apple, and Liberty Mutual Insurance, are listed on a wall next to a gold star sculpted by French-American artist Anh Duong and offset by segments of the statue's original armature created by Gustave Eiffel. Donors who give $18.86 (the year the statue was dedicated) and above are also included in the digital registry displayed beneath the wall.