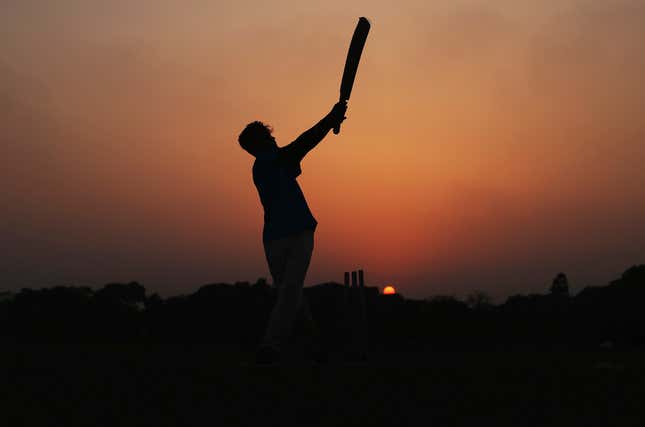 Wealthy Saudi Arabia is padding up to bat—and the world's most-watched cricket league is, suddenly, nervous. But a happy ending is a possibility, too.

Change stalled? How to unite different teams around a goal
A cricket gala planned by the oil-rich country will have no dearth of funds. Indications are that it is likely to follow the format of the multibillion-dollar Indian Premier League (IPL). Created in 2008, the IPL is a tournament of a shorter, more television-friendly version of the world's second most popular sport.
Saudi Arabia needs the International Cricket Council's (ICC) sanction, though.
"Given their advance into sport more generally, cricket would work quite well for Saudi Arabia," ICC chairman Greg Barclay told Australian daily The Age last week.
The country has earlier invested aggressively in sports like football. In 2022, backed by its sovereign wealth fund, Saudi Arabia launched LIV Golf, calling the move "an opportunity to reinvigorate golf." Earlier this year, it even tried to buy Formula 1 for $20 billion.
What will happen to IPL?
The Board of Control for Cricket in India (BCCI), the sport's governing body in India, has reasons to be wary, for the Arabian nation's plan directly threatens the $8.4 billion IPL.
The Age reported that Saudi Arabia was eyeing participation by Indian cricketing stars like Virat Kohli and Rohit Sharma, among others in its league. However, BCCI doesn't allow Indian players to participate in leagues abroad.
Yet, that could be changed. BCCI could consider co-existence.
Last week, Saudi Arabian representatives reportedly met BCCI officials, reportedly keen on a tie-up to ensure their league's success. There is even a possibility of staging a round of IPL in the Arabian country, according to a Mint report.
"Our aim is to create a sustainable industry for locals and expats living in the Kingdom and make Saudi Arabia a global cricketing destination," Saudi Arabian Cricket Federation chairman prince Saud bin Mishal Al-Saud told Arab News last month.