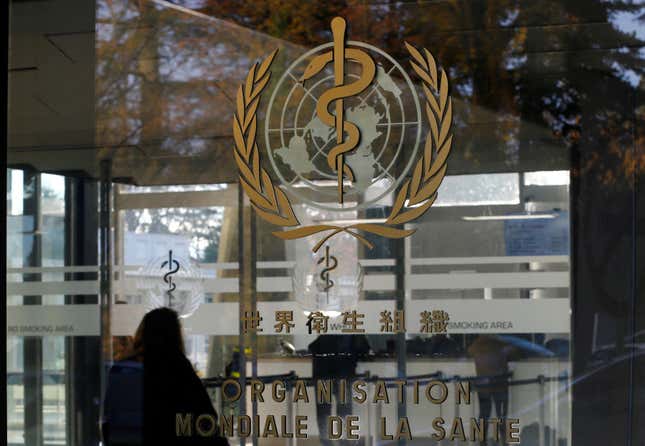 As many as 13% of adults in the world are obese. And while obesity is diagnosed through the flawed indicator known as Body Mass Index (BMI), there's no denying that a large number of people could benefit from obesity drugs—and not only in the rich world. In fact, the vast majority of people (70%) suffering from obesity are in low- and middle-income countries.
How trauma-informed workplaces can support your team's mental health
Soon, one such drug might become more easily accessible in low- and middle-income countries. The World Health Organization (WHO) is considering adding liraglutide, the active ingredient of Saxenda, to the list of essential medicines, which would help make it more accessible worldwide.
What is the WHO's list of essential medicines?
The WHO's list of essential medicines collects "minimum medicine needs for a basic health-care system, listing the most efficacious, safe and cost–effective medicines for priority conditions," which are selected based on current and future public health concern. It guides governments in deciding what drugs to purchase and includes common medicines like ibuprofen, aspirin, lidocaine, HIV drugs, and antibiotics such as amoxicillin.
Adding liraglutide to the list would encourage governments to make it more widely available, as it happened with HIV drugs about a decade ago. It would also acknowledge obesity as a key public health concern to address pharmaceutically in addition to with lifestyle interventions such as diet and exercise.
The team submitting the drug for review, which included researchers from Yale and the University of California, said that the lack of a specific drug to treat obesity in the WHO list represented a discrepancy between wealthy countries and the rest of the world, which bears the greater disease burden from the condition.
How does liraglutide work?
Liraglutide, which is manufactured by Novo Nordisk and was first commercialized as Saxenda in 2016, promotes weight loss by slowing down digestion and reducing appetite. It is currently administered as a daily injection and has helped people reduce their body weight up to 10%. Its list price in the US is $1,349 per 30-day supply, while its price in Europe is about $230 per month. The drug's patent is set to expire in 2026, at which point generic versions could enter the market.
Liraglutide isn't the only drug like it that's available—and, in fact, some of the others that work in similar ways have shown better results. Wegovy, which is also manufactured by Novo Nordisk, leads to up to 15% body mass reduction. It could eventually be added to the essential medication list if Saxenda sets a precedent.
The drug has the same list price as Saxenda in the US, but its availability is limited. Its patent expires in 2031, at which point generics of semaglutide, its active principle, will become available.