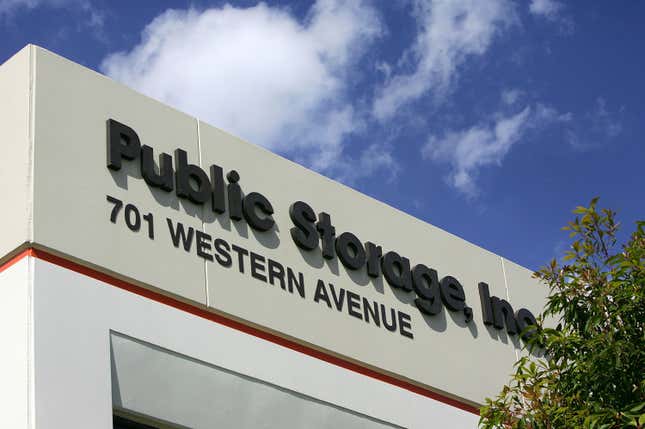 American demand for self-storage rose sharply in 2021 during the covid pandemic. Rent for an average storage unit in the US cost, at its lowest, $86.51 per month in 2019, according to data by SpareFoot, an online marketplace that aggregates storage units for rent. That figure jumped to $105.33 in 2021 and went even higher in 2022 to $110 per month. The trend is set to continue though this summer, though a stalled housing market could lead prices to lower by the fall.
Should you keep investing in Big Tech?



Why the US needs more storage space
The onset of the pandemic led many businesses to close and people to move, according to experts in the self-storage industry. They state that that even the standard garage size (12 ft by 20 ft, or 3.6 m by 6 m) is not enough storage space for the average American household. Essentially, US consumers own too much stuff and opt for storage units to shelter their belongings.
The number one reason why people rent storage is due to downsizing, with furniture being the top item stored in units, according to the National Association of Realtors (NAR). After downsizing, top reasons for renting a storage unit are moving and not having enough space in the new home for stuff.
The most popular storage size unit is 10 ft by 10 ft (3 m by 3 m), followed by 5 ft by 10 ft (1.5 m by 3 m), according to NAR. By state, Idaho has the highest percentage of the population that uses self-storage at 59%; next is Utah at 54%, then New Mexico at 53%, New Hampshire at 49%, and Wisconsin at 48%.
It's also no surprise that while the affordable housing crisis worsens, more self-storage units may be in demand, leading to higher prices. But even if they do, storage units are still more affordable than rent or a mortgage.