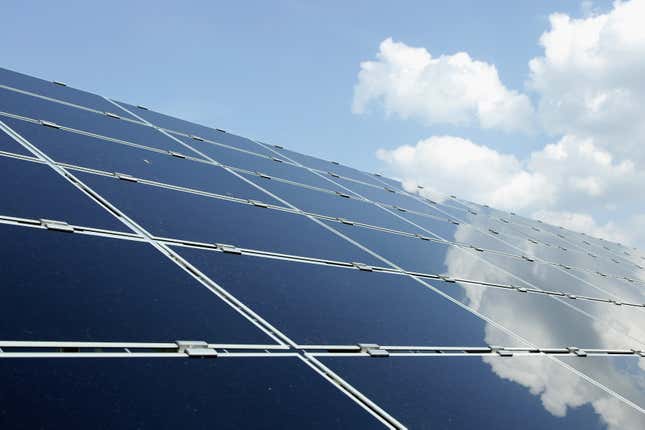 Solar accounted for 50% of all new electricity-generating capacity added in the US in 2022, according to a new report by the Solar Energy Industries Association. Federal policies like the Solar Investment Tax Credit lowered costs for solar panel installations, and increased demand across the private and public sectors. The result is that there are now more than 140 gigawatts of solar capacity installed in the US, enough to power 25 million homes.

California, Texas, and Florida were the top three states for new solar capacity for the third year in a row. California took back the top spot after Texas led the nation in 2021.



Rapid solar growth despite setbacks

Despite downturns in 2022 due to supply chain challenges, a tariff investigation, and equipment detainments, utility-scale solar has overall increased by 91% since 2019. Residential installations also saw record growth, increasing installations in 2022 by around 84% compared to 2019. Such rapid increases in solar capacity among utility companies is setting the country up for more solar growth. Backlogs for connecting new solar projects to the electric grid in each market segment—whether it be residential, commercial, or a utility—signal that more capacity could be online in the near future.
"While 2022 was a tough year for the solar industry, we do expect some of the supply chain issues to ease, propelling 2023 growth to 41%," said Michelle Davis, a lead author of the report, in a press release. According to the association, projections show a broad market recovery with growth across all market sectors averaging 19% per year until 2027.
The strong trends and the Inflation Reduction Act (IRA) has businesses optimistic about long-term forecasts for the solar industry. The Solar Energy Industries Association estimates that over the next 10 years, the solar industry in the US will grow five times larger than it is today, to a solar fleet of more than 700 gigawatts by 2033.