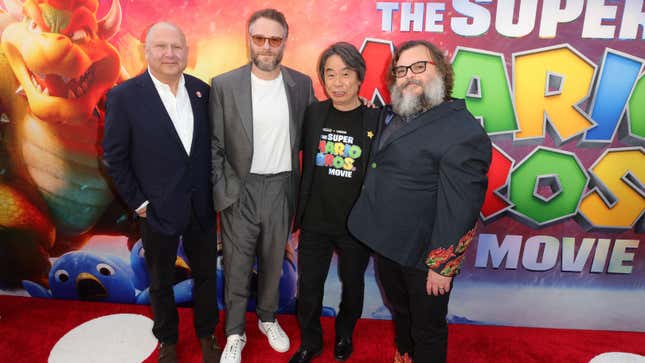 The Super Mario Bros. Movie has powered the US box office resurgence, catapulting sales beyond pre-pandemic levels.

Marcus Samuelsson on creating a sense of purpose
The film, which was produced by Nintendo, beat box office estimates and had the most profitable global opening weekend of any animated film in history. It raked in $377 million in its opening, besting the $358 million made by the previous record holder, Frozen 2. It also set the record for second weekend sales for an animated film in the US, pulling in $87 million last weekend. The movie cost Nintendo a mere $100 million to make.
The success of Super Mario Bros. has analysts wondering if animated film has recovered from its pre-pandemic slump. Film consultant David Gross told the New York Times that it's too early to tell because Disney has yet to release an animated theatrical hit since the start of the pandemic.
The success of the film has pushed gross box office sales to more than $258 million in the week of April 7—past 2019 levels for the same time of year—and established a recovery for overall moviegoing in the US from the pandemic.
Moviegoing in general is the most cost effective option for Americans looking to get out of the house for entertainment, noted the Cinema Foundation in a recent report. It's cheaper than both live concerts and amusement parks. Still, the majority of survey respondents told the foundation that they were looking for shows earlier in the day to get discounts, suggesting that inflated movie costs are still hurting consumer's budgets.