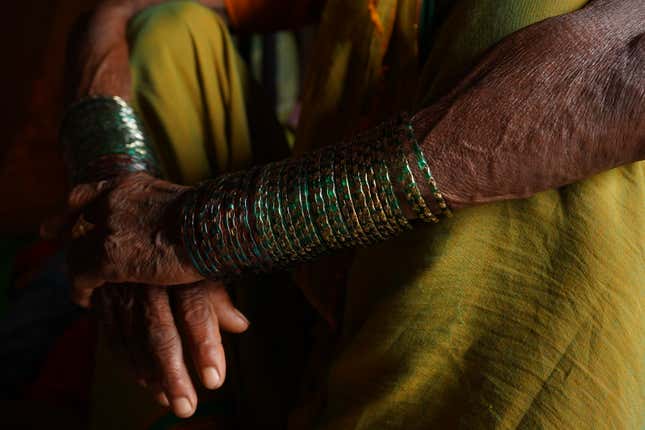 Southern India's Tamil Nadu has announced a guaranteed monthly income of $13 for women heads of households.
This makes it the first state in the country to put in place such a universal basic income scheme, potentially benefiting around 10 million women from less privileged backgrounds. The scheme, called Magalir Urimai Thogai (Women's Right to Assistance), will be launched in September this year.
Sharing details, Tamil Nadu finance minister Palanivel Thiagarajan said the government of chief minister Muthuvel Karunanidhi Stalin had allocated nearly $800 million towards the scheme. The operational guidelines outlining its eligibility criteria, however, haven't been released yet.
The scheme was a key poll promise made by Stalin on behalf of his Dravida Munnetra Kazhagam (DMK) party during the campaign ahead of the state elections of 2021.
"This will be of great help for women heads of families who have been affected adversely by the steep increase in cooking gas prices by the union government and the overall inflation," Thiagarajan said while tabling the state's annual budget in the Tamil Nadu legislative assembly.
Dropping hints of what the state government was planning in terms of eligibility, Tamil Nadu's social welfare and women empowerment minister Periasamy Geetha Jeevan said the scheme was aimed at supporting impoverished families and will cover neither the rich nor government employees.
Tamil Nadu is the country's most industrialised state, according to a recent report published by the Reserve Bank of India. The state is also implementing other women-friendly initiatives like fare-free travel on state government-run buses and breakfast for government school students.
In January this year, the union territory of Puducherry, which neighbors Tamil Nadu, implemented a similar program.