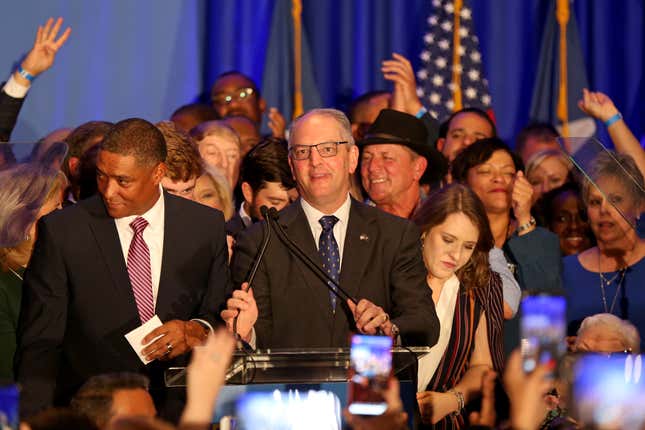 The Louisiana state legislature unanimously passed a bill on Tuesday (June 8) banning minors from creating their own accounts on websites across the internet, without express parental consent. It now goes to the desk of Governor John Bel Edwards, where it is unclear whether it will be signed into law.
The bill is shockingly broad, banning all "interactive computer services" or services where users have to make a personal account. These criteria would seemingly include email accounts, video games, delivery services, and popular social media like Facebook and Instagram.
The legislation does not specify exactly how these reforms would be enforced, but it would likely follow similar laws passed by states across the country that force social media and big tech companies to verify the age of their users by submitting photo IDs like driver's licenses and permits, or passports.
The lawmakers' move to restrict internet use for minors comes amid a nationwide push for more stringent control on how young adults use social media at both the state and federal levels. This has been spurred in part by health concerns, with the US surgeon general determining that social media and excessive internet usage poses a "profound risk" to teenagers mental health in a report last month.
However, first amendment advocates have widely criticized these bills, arguing that a ban prevents minors from exercising their freedom of speech and expression by restricting them from posting online. Carl Szabo, the vice president of the data freedom organization NetChoice, called on Edwards to veto the bill.
"We are hopeful that Gov. Edwards will veto this bill. It violates First Amendment rights, takes away parental rights for their families and requires massive data collection on all Louisiana citizens," Szabo said in a statement, adding that the bill would prevent truly anonymous internet browsing.
The governor has twelve days to decide whether to sign or veto the bill according to the Louisiana state constitution. His office was not immediately available for comment on the legislation.
Which states have proposed laws targeting social media use for minors?
Arkansas: On April 12, Governor Sarah Huckabee Sanders imposed a minimum age limit for social media use, requiring parental approval for most social media for those under the age of 18. Tyler Dees, a state senator and co-sponsor of the bill, confirmed that the law would target Facebook, Instagram, and TikTok.
Utah: A law passed on March 24 restricted access to teen social media usage without parental consent, with similar preconditions to the Arkansas law. At the same time, Utah passed legislation that would allow lawsuits on behalf of children claiming that social media had harmed them.
California: Last year, California passed a law that required tech companies to refrain from using the personal information of children in any way that could harm children physically or mentally.
New Jersey: Legislators in the Garden State proposed legislation that would make tech companies liable for technology that is meant to make underage users develop social media addictions.
Texas: State lawmakers in Texas have proposed some of the most stringent restrictions, with state representative Jared Patterson proposing a bill that would ban social media usage of anyone between the age of 13 and 18 outright.
Ohio: Governor Mike DeWine announced his support for the "Social Media Parental Notification Act" in February, a piece of legislation designed to require parental oversight of youth social media use. Ohio lieutenant governor Jon Husted also supports the bill, saying "The verdict is in, Social media is harmful to kids and we have to do more to protect them."
Teen social media use, by the numbers
95%: Share of US teenagers who report using a social media platform.
3.5 hours: Average time US teenagers spend on social media each day.
64%: Share of teens who report being exposed to hate-based content on the internet.
2/3: Portion of US teens who use TikTok, making it the second most popular social media for young people, after YouTube.
16%: Percentage of teens who say that they use TikTok "almost constantly."
95%: Percentage of American teens, ages 13-17, who report they have constant access to a smartphone.
1/3: Share of teen girls who felt worse about their bodies after using Instagram, according to leaked internal documents at Meta.
72%: Percentage of teenagers who report being cyberbullied.
Related stories:
Arkansas says teens need parental permission to use social media, but not to get a job
A US senator is slowing down the process to ban TikTok, citing free speech concerns