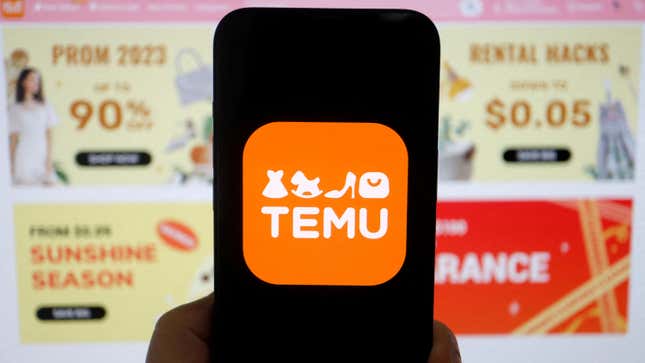 Temu is dragging fellow Chinese e-retailer Shein to court for trying to elbow it out of the US fast fashion market. In a lawsuit filed in Massachusetts last Friday (July 14), Temu alleged that the $66 billion behemoth is binding manufacturers in exclusive contracts, even levying fines for working with its rival.
3 considerations before your company takes a stance
Shein dismissed the lawsuit as "without merit" and said it would fight it, but today (July 19), Temu doubled down on its claims. In a statement to Reuters, Temu claimed it has been the target of Shein's "unlawful exclusionary tactics" since launching in the US in 2022. Referring to the antitrust lawsuit, Temu said it had to resort to legal measures to defend its own and its merchants' rights from Shein's "escalating attacks".
Shein launched in the US in 2017 and enjoyed first mover advantage, but Temu has been playing catch up. The rivalry between the uber-cheap retailers have expanded from price wars to legal battles.
Last December, three months after Temu launched in the US, Shein dragged its rival to US federal court, accusing it of contracting social-media influencers to make disparaging remarks about Shein in their promotions, and impersonating the Shein brand online.
Temu's take on Shein's dominance, by the digits
75%: Shein's share of the ultra-cheap fast fashion market in the US
8,338: Fast fashion manufacturers supplying or selling on the Shein Platform that have had to execute exclusive-dealing agreements, according to Temu's lawsuit. These represent 70-80% of merchants capable of supplying this market
$30 billion: Shein's 2022 sales, which beat the likes of H&M and Gap
More than 10,000: Product listings that Temu said it had to pull because of Shein's anti-competitive scheme
3,000 yuan (approximately $45): The fine Temu says Shein levies to breach of the agreements
Quotable: The effect of Shein stifling Temu
The intent and effect of Shein's anticompetitive conduct is to exclude Temu so that Shein can charge higher prices to consumers while offering a smaller selection and lower quality than Shein would if it faced competition from Temu. —Temu's lawsuit
Shein and Temu distance themselves from China
As US-Sino tensions rage on, both online retailers are trying to discard their Chinese identity to succeed in the West.
Founded in Nanjing, China in October 2008, Shein assigned Singapore as its headquarters just last year.
Temu's parent company PDD—also the owner of Chinese e-commerce giant Pinduoduo—was founded in China, but it recently registered as a company in the Cayman Islands. In May, a month after expanding Temu's operations to Europe, PDD moved its headquarters from Shanghai, China to Dublin, Ireland.
One more thing: US scrutiny of Shein and Temu
An April US congressional commission report raised several red flag about Shein and Temu, including "exploitation of trade loopholes; concerns about production processes, sourcing relationships, product safety, and use of forced labor; and violations of intellectual property rights."
Related stories
🌱 Shein's new resale platform won't do much to quell sustainability complaints
🛍️ US teens are flocking to a Chinese e-commerce site you've never heard of
🇮🇳 Shein is teaming up with India's richest man to make a comeback in the country