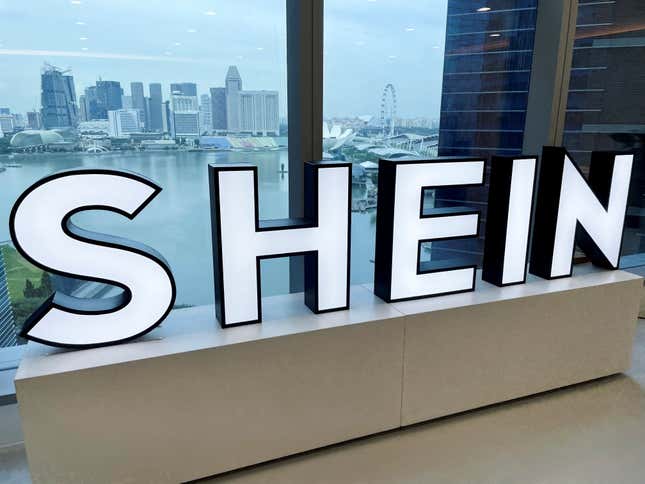 Fast fashion brand Shein is coming back to India with the backing of the country's richest man, Mukesh Ambani.

3 considerations before your company takes a stance
The Narendra Modi government has approved a partnership between Shein and the retail unit of Mukesh Ambani's Reliance Industries, according to a report that first appeared in the Wall Street Journal (WSJ). Reliance Retail is the largest retail chain in India and has over 1,000 offline store across the country that sell a range of products including clothes, jewellery, and grocery.
Shein has confirmed to Quartz they have formed a strategic partnership with Reliance Retail
The deal with Reliance will allow Shein to source fabrics from small businesses in India, as well as building a production hub in India to export to the Middle East, helping the company diversify its supply chain beyond China, the WSJ report said.
Finding new sources for its materials is of critical importance to Shein, who's been facing scrutiny in the US for allegedly sourcing cotton from Xinjiang, a violation of the Uyghur Forced Labor Prevention Act.
Shein was banned from India in 2020 along with dozens of other Chinese apps, including the social media app TikTok. The scrutiny came over worsening relationship between India and China over a border conflict. The Reliance deal suggests that Shein, a company founded in China but that moved its headquarters to Singapore last year, might no longer be considered a Chinese entity by the Modi government.
A win-win for Shein and Reliance retail
The partnership would bring a win-win situation for both entities, the WSJ suggested.
"Shein could reach India's large, fashion-conscious young population, while Reliance could benefit from Shein's brand recognition, technology and supply chain," the report said.
Quartz has contacted Reliance, Shein, and India's ministry of commerce and industry for comment.
Despite the ban, Shein has been finding ways to reach out to its customers in India. The brand has been on and off acting as a seller on platforms such as Amazon and Myntra by listing its products.
This story was updated with comments from Shein.