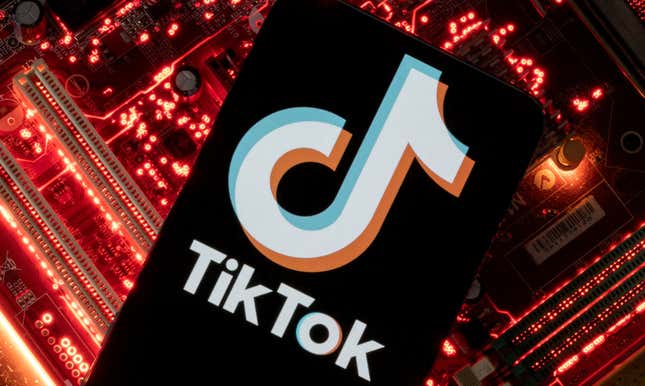 At least five TikTok users have filed a lawsuit in federal court seeking to block Montana's new ban on the Chinese-owned platform. The TikTokers have argued that the the law signed on May 17 by governor Greg Gianforte violates the First Amendment (pdf), as well as other rights.

The complaint, filed by a group of content creators that include a small swimwear business, a rancher, and a former Marine sergeant, alleged that the state seeks to "exercise powers over national security that Montana does not have and to ban speech Montana may not suppress."
Earlier this week, Montana became the first US state to ban the social media app from operating within the state's borders. The state law, set to enter into force on Jan 1, 2024, also compels Apple and Google to drop TikTok from their app stores under penalty of a $10,000-per-day fine.

Governor Gianforte claimed the ban would "protect Montanans' personal and private data from the Chinese Communist Party," citing a concern about the app's data collection policies.
TikTok users see the ban as a restriction on freedom of speech. "Montana can no more ban its residents from viewing or posting to TikTok than it could ban the Wall Street Journal because of who owns it or the ideas it publishes," they said in their complaint.
TikTok's American trouble
TikTok has long received scrutiny in the US over its ties to Chinese parent company ByteDance and its data privacy practices due to fears it would share data of American users with the Chinese government—a request TikTok chief Shou Zi Chew said the company has never, and would never, comply to.
Former president Donald Trump tried and failed to ban TikTok outright. Most of the bans on the app in the US and abroad have so far targeted its presence on government phones. India banned TikTok and dozens of other Chinese app in 2020 in retaliation over clashes at the border between the two countries.
Montana's legislation renewed the focus on the app and the usefulness of such bans. After all, China already possesses troves of data about American citizens and, as internet rights group Electronic Frontier Foundation (EFF) noted, it can purchase more of it from data brokers.
"If China wants data on users, they could just go buy it...Reading between the lines, I think these legislators are angry that they don't understand the culture of TikTok and how young people use it," Jason Kelley, EFF's acting activism director told AFP.