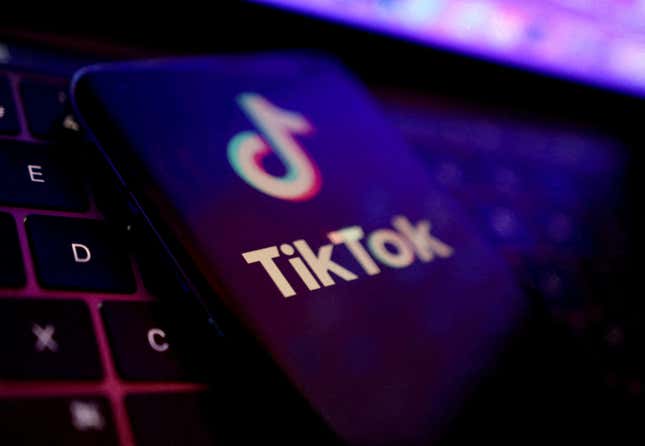 The UK and New Zealand have announced that TikTok will be banned from the work devices of civil servants and ministers, adding to a growing list of countries that have scrubbed the Chinese-owned social media app from government networks due to cybersecurity concerns.
Paulina Porizkova on approach to Instagram
The UK ban has gone into immediate effect, according to an official announcement made yesterday (March 16), while New Zealand said its policy will go into effect by the end of March. The announcements follow similar bans enacted in the US, Canada, and the EU.
UK prime minister Rishi Sunak hinted at an impending ban on Monday (March 13), saying to ITV News: "We want to make sure that we protect the integrity and security of sensitive information. And we will always do that and take whatever steps are necessary to make sure that happens."
The UK and New Zealand both stated their decisions to enact the most recent bans follow the guidance of government cybersecurity experts.
Meanwhile, the US is pushing for even stronger measures against the social media app. TikTok said earlier this week the Committee on Foreign Investment in the US threatened to block the app entirely unless its Chinese owners sell their stakes. The company hit back, saying divestment will not alter the flow of data or improve protections for US users.
Which countries have banned TikTok?
What are the national security concerns about TikTok?
Owned by Beijing-based technology giant ByteDance, TikTok has been subject to increasing scrutiny over national security concerns in various countries.

The primary concern is that sensitive information, especially from government sources, could be collected from users after downloading the app. The app has been accused in the past of "aggressive" data collection, as the app collects personal information like users' name, location, passwords, phone numbers, and even keystroke patterns.
TikTok has maintained that the data it collects is not shared with the Chinese government and that it operates independently. However, under China's 2017 National Intelligence Law, companies can be mandated to share information with Beijing.
Related stories
📵 5 US states are banning TikTok from government phones
🎈 Companies involved in the making of the Chinese spy balloon could face sanctions

🤔 Silicon Valley Bank helped finance China's innovation economy. What happens next?