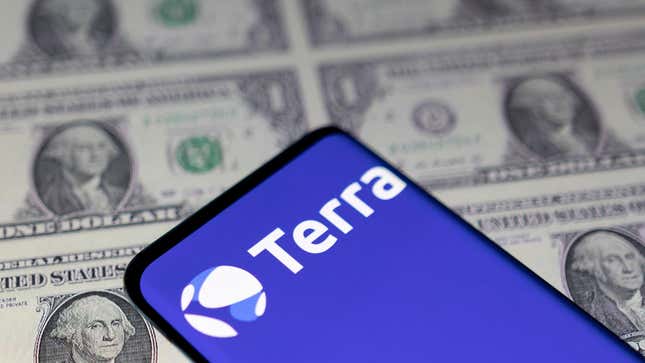 The co-founder of Singapore-based crypto fintech firm Terraform Labs was detained in Montenegro yesterday (Mar. 23). Do Kwon was wanted by the South Korean police, the US Securities and Exchange Commission (SEC), and Interpol—the latter issued a red notice for his arrest last September.
Eric Beiley Part II: Where rates are heading
Montenegrin Internal Affairs minister Filip Adžić first shared news of Kwon's arrest in a Facebook post. Adžić said Kwon was detained at Podgorica airport, and his official identity was being verified. Kwon's identity was confirmed through a fingerprint match, Interpol's national central bureau in Seoul told CNN today (Mar. 24).
Kwon had attracted regulatory attention well before the May 2022 crash of his company's paired cryptocurrencies—stablecoin TerraUSD and sister coin Luna. Their collapse prompted authorities to issue arrest warrants, but by then, Kwon had gone under the radar.
A brief timeline of the hunt for Do Kwon
September 2021: The US Securities and Exchange Commission subpoenas Do Kwon at a New York conference with concerns that Mirror Protocol—a decentralized finance (DeFi) platform built on Terra that enables users to exchange synthetic versions of stocks, like Tesla and Apple—may violate federal securities law.
November 2021: SEC files for a subpoena enforcement action seeking to require Terraform Labs and Kwon to comply with subpoenas for documents and testimony related to Mirror.
January 2022: Terra becomes the world's second-largest DeFi ecosystem behind Ethereum, with over $18 billion in total value locked.
June 2022: A judge orders Kwon and Terraform to comply with the SEC subpoena.
Nov 2021: Do Kwon rules out the possibility that UST/LUNA is susceptible to a "Black Wednesday" event—the September 1992 event when speculators like George Soros shorted the British pound.
May 2022: terraUSD depegged from the US dollar, and the price of it and its sister token LUNA nosedives to close to zero. In the aftermath, retail investors lose tens of billions of dollars.
September 2022: South Korea issues an arrest warrant against six people, including Do Kwon. The Interpol issues a red notice— a request to law enforcement worldwide to locate and provisionally arrest a person pending extradition, surrender, or similar legal action.
February 2023: The SEC charges Terraform Labs and Do Kwon with orchestrating a multi-billion dollar crypto asset securities fraud between April 2018 and May 2022. "[T]he Terraform ecosystem was neither decentralized, nor finance. It was simply a fraud propped up by a so-called algorithmic "stablecoin"—the price of which was controlled by the defendants, not any code," Gurbir S. Grewal, director of the SEC's division of enforcement, said.
March 2023: The US justice department probes the crypto coins' crash. According to the lawsuit, Kwon is being charged with conspiracy to defraud, commodities fraud, securities fraud, wire fraud, and conspiracy to engage in market manipulation.
Quotable: The Terraform scam
"I am not 'on the run' or anything similar—for any government agency that has shown interest to communicate, we are in full cooperation and we don't have anything to hide" —Do Kwon's statement in a Sept. 17, 2022 tweet
The crypto crash caused by Do Kwon's business, by the digits
$40 billion: The minimum loss caused by the crash of the firm's cryptocurrency
$300 billion: The total loss in the crypto market after terraUSD and Luna's collapse triggers a sell-off across bitcoin and other major cryptocurrencies
88 million: LUNA, worth $3 billion, that Kwon personally received into a wallet he controls. After backlash from the Terra's community, he said "stealing $3 billion is not the game theoretic optimal point for me, so I will not."
$11 billion: How much Do Kwon bet LUNA's price won't drop below $88 by next year in March 2022—$1 billion against crypto trader Algod and $10 billion against a twitter user with the username Gigantic Rebirth. He still owes them.
Where will Do Kwon go next?
Seoul is seeking extradition, and so is Washington.
Related stories
💥 Stablecoins aren't stable: Why TerraUSD is crashing
🤔 ✦ Crypto crashed again. Now what?