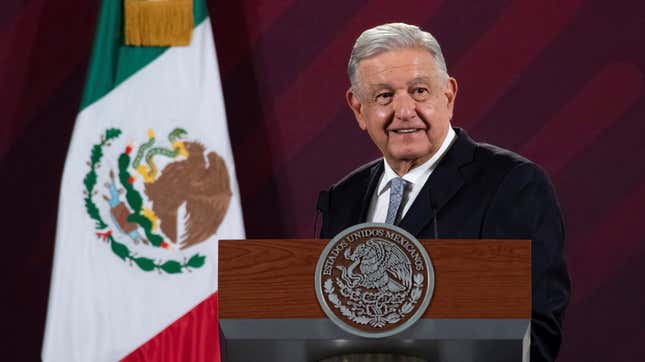 Tesla plans to open a $5 billion plant in Mexico, as the Latin American country stands to benefit from its inclusion in US subsidies for electric vehicles.
The new site will be in the industrial hub of Monterrey, the country's president Andrés Manuel López Obrador said Tuesday. The company is expected to provide more details on the expansion during Tesla's investor day on Wednesday, which will be live-streamed from Austin, Texas.
Tesla has plants in California, China, Germany, New York, and Nevada, which, together, produced 1.37 million cars in 2022. The car maker's investment comes as global demand for EVs continues to boom: The global EV market produced an estimated 9.5 million units in 2022 and is projected to grow eightfold to 80.7 million units by 2030, according to a report by Research and Markets, a market research firm.

As part of the deal, Tesla agreed to use recycled water at the plant throughout the entire vehicle manufacturing process, said López Obrador. In June, the Mexican government had asked farmers in Monterey to distribute their water to the population and businesses in the area to cut water usage during weeks of acute shortage, according to reporting by the Los Angeles Times. Concern about water usage had contributed to delays in starting up the Tesla plant in Berlin.
Why are companies opening factories in Mexico?
Tesla's move is the latest in the manufacturing expansion in Mexico, which has sparked tension with Europe. BMW announced a new investment of $866 million in EV and battery production in the state of San Luis Potosi. General Motors said it would invest more than $1 billion in Mexico to produce EVs. To be eligible for the US clean vehicle credit, a vehicle must undergo final assembly in North America.
With the covid-19 pandemic thwarting supply chains globally, companies have sought to move their plants closer to the final destination of the goods and to diversify their sources to reduce supply chain risks. Another part of the draw to expand to Mexico? Cheap labor. Manufacturing wages in China tripled over the last decade, and factory workers in Mexico currently earn on average a little over $2 an hour.