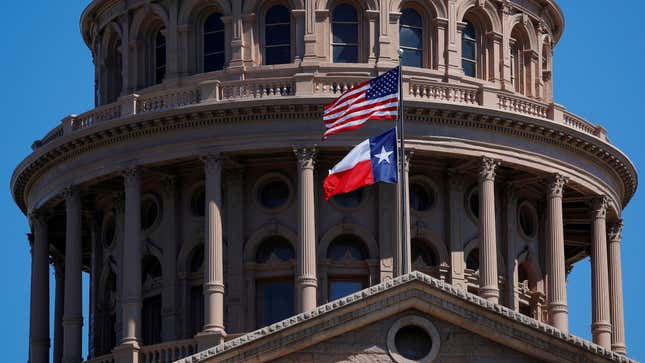 In 2021, the Texas legislature prohibited any cities or towns in the state from using banks that limit financing for the oil, gas, or gun industries. As a result, five major municipal bond underwriters, representing more than a quarter of all competitive-bid municipal bond offers in Texas, withdrew from the state.

That meant municipalities issuing bonds were more likely to engage in negotiated borrowing rather than holding a bid auction—which also meant they got more expensive financing. For municipalities that had relied on the underwriters that left the state, borrowing costs went up by an average of 0.41 percentage points, researchers have found (pdf).
According to Daniel Garrett at the University of Pennsylvania's Wharton School and Ivan Ivanov of the Federal Reserve Bank of Chicago, Texas municipalities will be paying $300 million to $500 million in additional interest because of the tougher loan terms. And that's just on the $31.8 billion borrowed in the first eight months after the anti-ESG law went into affect.
The calculations, published by the Brookings Institution, rest on three factors:
🏦 A negotiated sale of a bond costs slightly more than a competitive sale of a bond on average
🤝 The bonds will be sold to investors through a larger number of small trades, which means there will be more intermediaries taking a cut of each transaction
🎩 With fewer underwriters in the market, the remaining underwriters can create monopoly power and raise the cost of financing
Most banks are not abandoning their ESG goals
It wasn't obvious that banks would retreat from Texas after the anti-ESG law, Garret told Quartz. Indeed, some of the banks that Texas had targeted came back into the market in May 2022, at least in a limited way, for reasons that aren't entirely clear to the researchers.
"The state might be changing how it's implementing the rule," Garret said. "[Or] the banks may actually be changing their behavior in some cases, to be in compliance. A third thing that could be happening is that the banks left because they were uncertain about how the rule would be enforced and then enforcement became clear."
Either way, the researchers concluded that the banks value their ESG goals more than public finance deals.
"Thus, even in states with historically competitive public finance markets, the loss of competition from anti-ESG laws and the resulting adverse effect on borrowing costs may be significant," the researchers wrote.