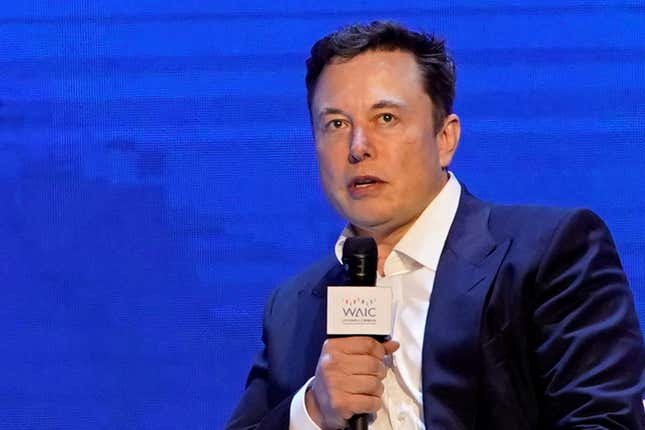 The Canadian Broadcasting Corp. (CBC) announced it's suspending the use of its Twitter account after CEO Elon Musk labeled the public broadcaster "government-funded media." The CBC said the designation—historically used for news sources directly controlled by governments—aims to undermine its credibility.

A similar incident occurred last week when Musk labeled US public broadcaster National Public Radio (NPR) as government-funded, even though NPR receives less than 1% of its revenue from the state. NPR also responded by suspending all activity on the site.
Twitter has been alienating news outlets for months now, doing things like unilaterally removing the verified checkmark from the New York Times' account, after the newspaper said it wouldn't pay for the Twitter Blue subscription service.
The CBC said its editorial independence is protected by Canada's Broadcasting Act. In 2021-22, the broadcaster received roughly $1.2 billion Canadian ($900 million) from the federal government.
"Twitter can be a powerful tool for our journalists to communicate with Canadians, but it undermines the accuracy and professionalism of the work they do to allow our independence to be falsely described in this way," Leon Mar, a spokesperson for the CBC, said in a statement announcing it would pause all of its corporate and news Twitter accounts.
Twitter was unavailable for actual comment, apparently continuing to auto-reply to all press email inquiries with a poop emoji.
Quotable: Elon Musk believes he is the Matrix
Since I've been a heavy Twitter user since 2009, it's sort of like I'm in the Matrix. I can see: Do things feel right, do they not feel right?" –Elon Musk, in a sit-down interview with Tucker Carlson, saying his Twitter experience makes him qualified to make content decisions for the site

How important is Twitter for journalists?
New York Times executive editor Dean Baquet made headlines last year when he encouraged his reporters to spend a little less time on Twitter.
"I think if you take a look at some journalists at The New York Times and elsewhere—how often they tweet, what they tweet, the importance of what they tweet, how much time they spend on it—you've got to ask yourself: If your role is to find out important facts and tell them to the world, is that the way you want to spend your day?" Baquet said in a memo to staff.
He's not alone. Other news outlets have publicly stated they're going to reduce their Twitter outreach, with some, like the CBC and NPR, exiting the platform completely. Most say Twitter doesn't actually drive much traffic to their news websites, and that for reporters, it increases occupational risks like defamation lawsuits and personal threats.
Also, most major news outlets have said they won't pay a subscription fee to stay verified, a major part of Musk's plan to make Twitter profitable.
Related stories
🗺️ Elon Musk is rebranding Twitter as X Corp
🐕 Elon Musk just changed Twitter's logo to the Dogecoin symbol