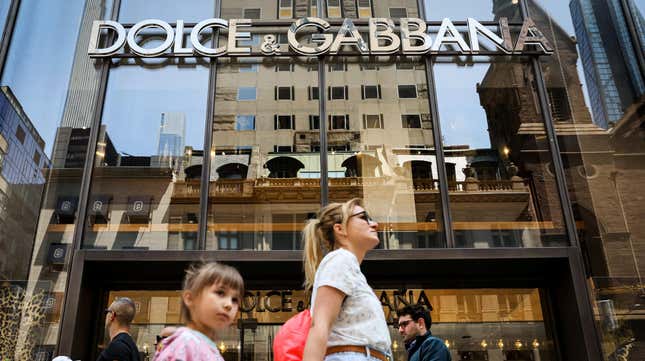 New York City's retail sector still has 11.1% fewer jobs than it did in February 2020—which hurts minority workers and the poorest New Yorkers the worst, according to a new study by the Center for an Urban Future, a public policy think tank.

Why a tightening of credit conditions could lead to a weak economy
As of February 2023, the retail sector in NYC was still recording an employment gap compared to its pre-pandemic days, with the city counting 37,800 fewer retail jobs compared to the same month back in 2020.
New York's clothing stores in particular have been the slowest to bounce back, remaining 26.9% below their pre-pandemic employment levels from February 2020. 
Overall, private sector employment in New York is just 0.8% under its pre-pandemic level. Retail has also fallen behind other face-to-face industries that were hit by the pandemic like restaurants, which has recovered twice as fast and is down just 5.7% below its pre-pandemic level.

The lack of recovery in New York's retail sector counters the US-wide trend. The retail sector—including places like grocery and clothing stores—nationally is 0.7% above its February 2020 level.
The fall in retail jobs worsens New York's employment divide
The pandemic aggravated a longer term trend in retail for NYC which has been declining for the last eight years, largely due to the surge in online shopping. Since February 2015, retail jobs have been down by 45,700 or 13.2%. In the same time frame, overall private sector employment in New York moved up by 419,300 jobs or 11.5%.
The city has added many jobs in tech, finance, and healthcare over these years, and these sectors usually favor people with college degrees who tend to be overwhelmingly white. Retail jobs have a lower barrier of entry, and tend to employ immigrants and people of color. A permanent decline in retail jobs might cement the gap between white and Black unemployment numbers in the city, which currently stand at 2.5% and a whopping 10.4% respectively. 

"To address this employment crisis, city and state policymakers should invest in workforce training and continuing education programs that can help retail workers transition into other industries," wrote Jonathan Bowles and Charles Shaviro, researchers at the Center for an Urban Future.
The think tank behind the study also called on city leaders to develop and support policies that would boost in-store retail, such as new housing development and public art displays and events that would attract shoppers to stores—anything to make local retailers more attracting than the online shopping alternative.