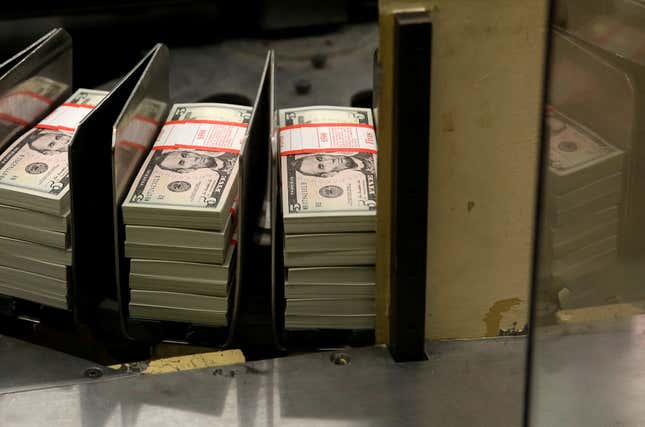 The US became India's largest trading partner in the fiscal year 2022-23 as bilateral trade rose by almost 8% to $128.55 billion.
Eric Beiley Part II: Where rates are heading
India's exports to the US grew 2.81% to $78.31 billion in this period as against $76.18 billion in 2021-22, the Indian commerce ministry's data show. Its imports from that country increased 16% to $50.24 billion.

India's major exports to the US include polished diamonds, pharmaceutical products, jewellery, light oil and petroleum, frozen shrimp, and cosmetics, among other items. Its imports include oil, liquefied natural gas, coal, recycled products, and almonds.
The rise in Indo-US trade is in contrast to the 1.5% fall in India-China trade to $113.83 billion in the same fiscal year.
Interestingly, though, India's exports to China fell 28% to $15.32 billion in this period, while its imports grew 4.16% to $98.51 billion. China is India's second-largest trade partner.
Indo-US trade rose nearly 800% between 1999 and 2019
Over the years, India's trade ties with the US have strengthened steadily. In the 20 years between 1999 and 2019, bilateral trade grew 787% from $16 billion to $142 billion. This is despite sundry disputes.
For instance, during the Donald Trump presidency, the two nations clashed over tariffs. The bilateral relationship came under further duress when, in 2019, the US ended India's special trade treatment that had facilitated $5.6 billion in Indian duty-free exports.
Similarly, the US government has long sought lower Indian duties on the iconic Harley-Davidson bikes, while India has had its concerns over visa processing delays.
However, both India and the US have consistently worked on stronger economic ties. The latest data show that things are going in the right direction.