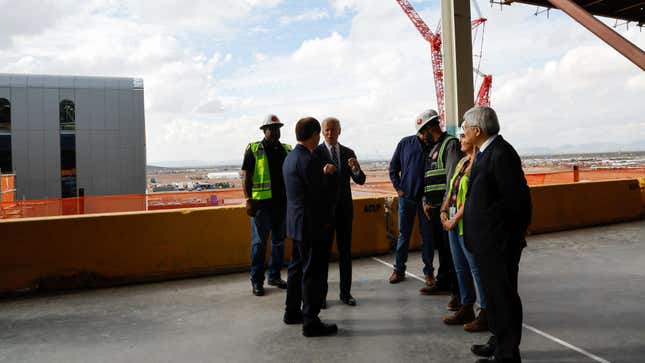 The job market in the US expanded by 339,000 jobs in May, exceeding economists' projections for 195,000 new jobs. At the same time, there was an increase in the unemployment rate, moving up to 3.7% from April's 3.4%.

Earnings expectations for Microsoft and other tech giants
At the surface, the divergence between jobs added and the unemployment rate seems to be a difference between the two surveys on which the data is based, with one (on job growth) polling businesses, and the other (unemployment) surveying US households.
The unemployment rate among Black Americans
The Black unemployment rate, which had fallen to a historic low in April, rose from 4.7% to 5.6%. This could be simply data variability in the household survey, which isn't revised like the establishment survey.
The metric is closely watched by economists who are trying to understand if the US economy is serving all Americans or giving deference to white Americans who have historically been employed at higher rates.
The labor force participation rate for all workers between the ages of 25 and 54—including Black Americans—rose slightly in May. When discouraged workers start to look for work again, that can also push up the unemployment rate.
Average hourly earning for US workers
Average hourly earnings also slowed in May to 0.3% versus the 0.5% increase workers saw in April. This will put Federal Reserve officials at ease; they had been concerned that wages might make higher rates of inflation last longer.
What will the Fed do now?
Some cooling in the jobs report was expected. Data from the Labor Department revealed that in April, the quitting rate among Americans reverted back to its pre-pandemic pattern.
What's remarkable to many economists is that the labor market seems to be moderating its expansion without any major sign of a recession, such as a swift increase in the unemployment rate. It's possible that this evidence of a so-called soft landing will convince Fed policy setters to halt their increases in benchmark interest rates.