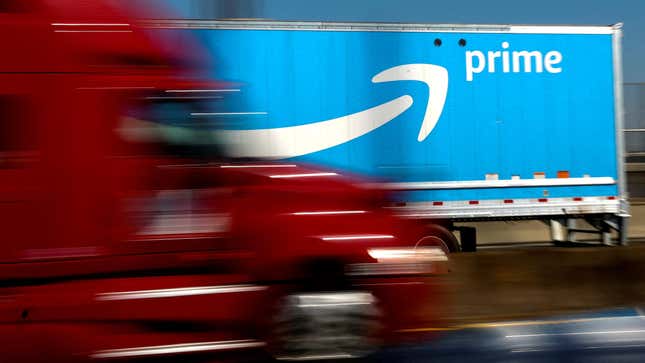 Amazon Prime Day easily made July 11-12 the biggest online shopping days of the year, with sales across the internet up 6.1% from the same period in 2022. Even more impressive—or alarming, depending on your point of view—was the 20% surge in the use of "buy now, pay later" (BNPL) plans to finance the splurge.
Don't expect the Fed to help your investment in Amazon
Online shoppers used more than $927 million in credit from BNPL lenders to purchase discounted items on July 11 versus last year, accounting for 6.5% of all orders placed that day, according to new data from Adobe Analytics.
The bump in BNPL may mean shoppers are eager to take advantage of the deals but don't have as much extra cash in their bank accounts as they did in 2022. The increase in lending also flies in the face of efforts by the Federal Reserve's attempt to cool inflation by making borrowing more expensive and scarce.
"For months, consumers have felt the effects of persistent inflation and an uncertain economic environment, and it has pushed shoppers to embrace more flexible ways to manage their spending around the Prime Day event" said Vivek Pandya, the lead analyst at Adobe Digital Insights. "The revenue growth attributed to [BNPL] is a preview of what we can expect in the months ahead, especially as we near the holiday shopping season." 
How does BNPL work?
Most credit can be defined as lending that allows you to buy something now and pay for it later, but BNPL typically refers to zero-interest loans that allow consumers to pay in four installments or less. The US Consumer Financial Protection Bureau (CFPB) has found that BNPL installment loans are on average extending $135 over six weeks, compared to $800 for traditional installment loans usually made over a period of eight to nine months.
In a recent survey, the CFPB noted that BNPL borrowers "exhibit measures of financial distress that are statistically significantly higher" than traditional borrowers.
How is Amazon Prime Day going so far?
July 11-12 were the largest days for e-commerce spending so far in 2023, Adobe noted. On the both days of Prime Day (it's actually a two-day event), total online sales were $12.7 billion. Shoppers were especially interested in apparel, home appliances, furniture, and electronics, and used BNPL credit for items in those categories the most.
Adobe analyzed over 1 trillion visits to retail sites in the US, involving 100 million items, and in 18 major product categories.
Curbside pickup was used in 20% of online orders, an increase from last year's 18% and 19% for each day. Mobile shopping has also continued to grow, accounting for 44.8% of online sales on July 12, up from 41.5% last year.