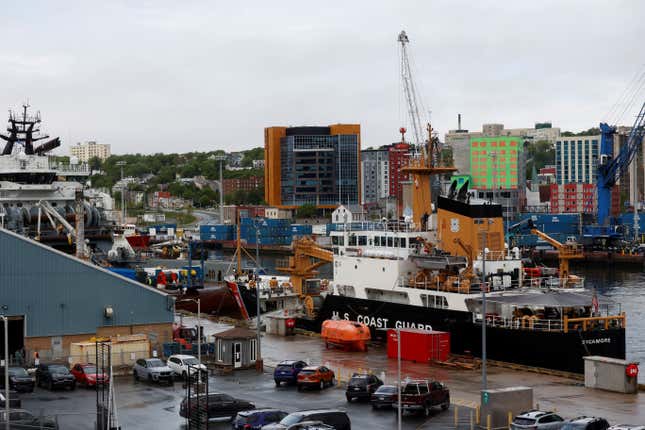 Why a tightening of credit conditions could lead to a weak economy
OceanGate—the company responsible for the Titan submersible that imploded during a voyage to the Titanic last month—has officially suspended any further expeditions. The update was announced on the company website.
Stockton Rush, the company's CEO, died in the Titan's implosion, along with four others.
The exact cause of the accident is being investigated, but experts suggest the hull cracked under the pressure of deep-sea exploration. The remains of the underwater craft were discovered by the United States and Canadian coast guards on June 22, roughly 12,5000 feet below the sea.
OceanGate declined to comment on the decision in an email to Quartz.
The American company was founded in 2009 as one of the world's first private deep-sea exploration companies and reportedly charged $250,000 for an expedition to the shipwreck of the Titanic. During the trips, the 23,000-pound submersible would descend over a period of roughly six hours.
In 2019, the company was valued at $60 million, and, according to ProPublica, it received close to $450,000 in pandemic assistance loans to cover payroll costs, all of which were forgiven.
OceanGate was the target of extensive criticism following the Titan's accident, with accusations that the expedition's lack of regulatory oversight directly led to the fatal event. A CBS News report from 2022 foreshadowed the company's issues, with warnings that the company has provided adequate communication and GPS support for the submersible.
Editorial note (7/10, 10am): Added context after receiving an email from OceanGate.

Related stories:
🌊 Everything you needed to know about OceanGate's Titan submersible was discussed in a 2022 CBS news piece
🎖️ The discovery of the Titanic wreck was a front for a secret US military mission
🚢 The sinking of the Titanic left a titanic impact on the language we use today