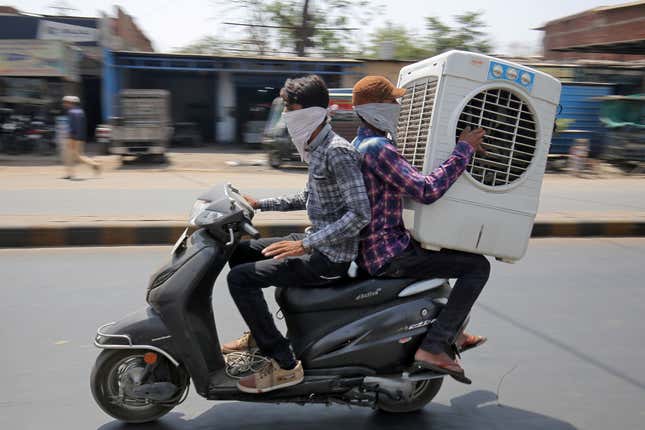 Untimely rains have brought bad news for India's distressed two-wheeler industry.

Marcus Samuelsson on creating a sense of purpose
Many parts of India, including Delhi, have recently received sudden rainfall, lowering the temperature to 20-30 degrees Celsius from the usual 40 degrees. On May 2, Hyderabad in southern India received the highest untimely rain in over three decades.
This dramatic change in weather has added to the woes of India's two-wheeler industry, which is already struggling with high input costs, among other challenges.
Sales are already under pressure and will be further hit by the recent rainfall, according to the Federation of Automobile Dealers' Association (FADA).

In fiscal 2023, up to 15.86 million units were sold in India. Though 17% more than the 13.57 million sold in the previous fiscal, it is far behind the record of 21.18 million units of pre-pandemic 2018-19.
And now rains are playing spoilsport.
"Unfavourable weather conditions in April, including untimely rains and hailstorms, cause crop damage in several states, exacerbating farmer concerns and potentially impacting entry-level 2-wheeler and passenger car sales," FADA said.
India's rural 2-wheeler market is depressed
Rural sales account for 50% of two-wheeler sales in India.
India's rural economy has been distressed for some time, owing to covid and higher ownership costs, making two-wheelers less attractive. "The rural economy has yet to show significant progress," FADA said.
It noted that, in April, the entry-level two-wheeler segment continued to struggle, down by 19% compared to April 2019. This decline has also contributed to a 12% decline in overall vehicle sales.
Meanwhile, pandemic-triggered supply chain issues have raised operational costs by at least 40%, making recovery uncertain.