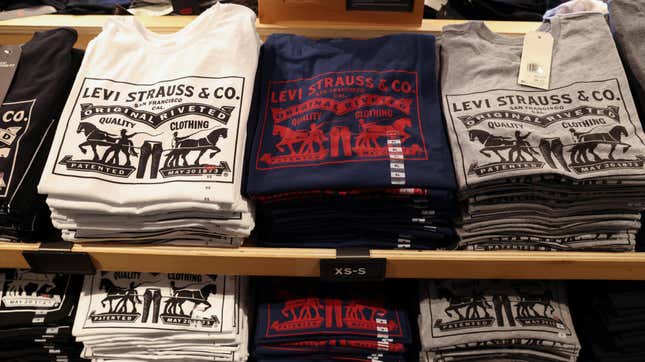 The US consumer price index moved up faster month-on-month than the Federal Reserve is comfortable with, which may well prompt the central bank to raise interest rates even higher than previously indicated.
On a monthly basis, prices rose 0.5% from December to January, according to new data from the Bureau of Labor Statistics. While higher than December's monthly inflation rate, this increase matched economists' expectations in a Bloomberg poll and is still far below some of the hottest monthly inflation readings of 2021 and 2022. The year-on-year inflation rate fell from 6.5% in December to 6.4% in January.

Used car prices—which declined by nearly 10% in 2022—fell by a further 1.9% from December to January. Fuel oil prices declined by 1.2%, and medical care services by 0.7%.
G/O Media may get a commission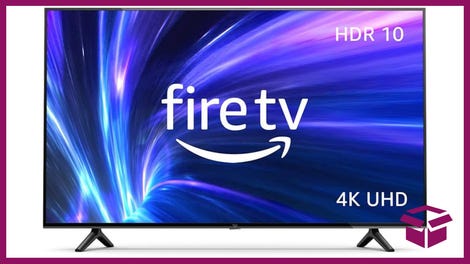 42% Off
Amazon Fire TV 50" 4K Smart TV
These declines were offset, though, by a 6.7% increase in piped gas and 2.4% in gasoline. Food prices moved up 0.5%, in part because of the costs of labor and fertilizer. The prices of apparel and shelter increased as well. And falling rents have yet to feed into the CPI, which operates with a lag when compared with real-time rent signals.

Don't blame wages for inflation
Wages are decelerating and not pushing prices up the way Fed officials have feared in the past. But central bankers are still looking for unemployment to rise before reining in their program of rate hikes.

There is already evidence that labor demand has peaked. But the labor market has displayed an unexpected resilience. If Fed officials think the unemployment rate needs to increase to bring down inflation, it may be a very long time before the central bank feels the need to bring rates back down.

With the unemployment rate at 50-year lows and the US adding 517,000 jobs in January, Fed officials may even overlook falling wage growth if the labor market continues to be tight. Currently, the Fed is on course to raise the federal funds rate to 5.25%, which means two more interest rate hikes of 25 basis points each are in the offing.

"US inflation is still resolutely sticky, and it shows the Fed still has more to do," said Chris Beauchamp. the chief market analyst at IG Group, the trading platform. "But the numbers were broadly in line with what markets had been expecting, and were certainly not enough to frighten the horses too much."
The month-on-month rise wasn't alarming markets, Beauchamp said. "The muted reaction should not be dismissed—inflation still has the power to scare, but this was not the reading to do it," he said. "If we get another barnstormer of a jobs number, then markets will go back to fretting about more sustained inflation, but for now calm reigns."