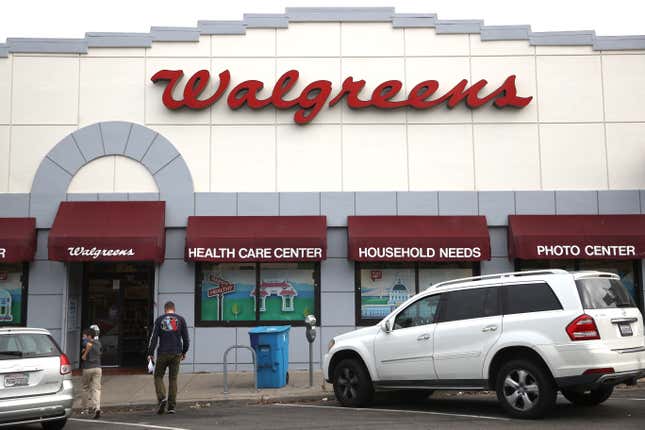 Walgreens reached a $230 million settlement deal with San Francisco for its role in the opioid epidemic, after a landmark trial last year that found the pharmacy giant liable for fueling the crisis.

Ben Emons Part 2: The Fed, Apple shares
A press release published yesterday (May 17) from the San Francisco city attorney's office said that a total of $229,610,000 would be paid to the city over 14 years, with most of the funds paid over the first eight years.
"Opioids have wreaked havoc across our nation leading to immense suffering and untold damage," city attorney David Chiu said in a statement. "This historic agreement ensures Walgreens is held accountable for the crisis they fueled and our City receives appropriate resources to combat the opioid crisis and bring relief to our communities."
Chiu said at a press conference yesterday, quoted in Reuters, that the payout marks the biggest opioid-related settlement won by a local government in the US.
Walgreens said it "disputes liability" in a statement emailed to Quartz, and added: "Our thoughts are with those impacted by this tragic crisis."
One big number: $8.1 billion
The settlement agreement is just a fraction of the amount San Francisco said it needs from Walgreens to address its opioid crisis. A brief filed in October in California's Northern District Court said the city requires an estimated $8.1 billion (pdf) paid over 15 years to implement a "well-coordinated, longitudinal, multi-stakeholder" abatement plan.
In November, the drugstore chain agreed "in principle" to pay $4.95 billion over 15 years to various state and local governments, as well as federally recognized tribes, to settle drug-related lawsuits. Litigation did take a chunk out of Walgreens's bottom line in the first quarter of fiscal 2023, resulting in a $3.7 billion loss.
Walgreens played a significant role in San Francisco's opioid crisis
The latest settlement follows a historic ruling (pdf) last August, in which US district court judge Charles Breyer found that Walgreens knowingly handed out "large volumes of medically illegitimate opioid prescriptions" in San Francisco, that were a "substantial factor" in its drug crisis.
San Francisco sued several drug manufacturers and dispensers in 2018, including Walgreens, alleging that their "corporate practices" flooded the city with drugs and led to a rise in opioid addiction. Since then, a series of companies, like Endo, CVS, and Walmart have agreed to settle their cases with the city for millions of dollars.
In 2013, Walgreens agreed to pay record civil penalties, at the time, of $80 million for "record-keeping and dispensing violations" at a distribution center and six retail pharmacies in Florida.
San Francisco's opioid crisis, by the digits
163,645,704: Opioids distributed in San Francisco from 2006-2014, enough for each person to receive 22 pills each year
478: Percent increase in the city's opioid-related deaths from 2015-2020
49: People per 100,000 in San Francisco who died from an overdose in 2020, compared to 13 in 100,000 in 2010
620: Accidental drug overdose deaths in San Francisco in 2022, a slight decrease from 640 in 2021 and 725 in 2020.
Related stories
😶‍🌫️ Minnesota is trying to prove Juul got teens addicted on vaping in a first-of-its-kind trial
💊 The US may make anti-overdose drug naloxone available over the counter in 2024
🤔 Most Americans can't tell whether they are being prescribed opioids
This article was updated with comments from Walgreens.