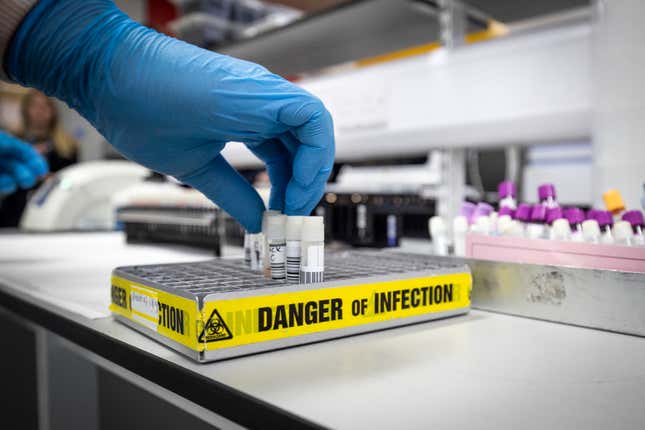 It's been 1191 days since the World Health Organization (WHO) declared covid-19 a pandemic (or, officially, a public health emergency of international concern) on Jan. 30, 2020. Today, May 5, 2023, after the 15th meeting of the pandemic committee, at the 241th press conference since the start of the emergency, WHO Director-General Tedros Ghebreyesus declared the emergency over.

How trauma-informed workplaces can support your team's mental health
"COVID-19 has been so much more than a health crisis," Ghebreyesus said in his remarks in Geneva on Friday. The pandemic caused severe economic and social upheaval, compromising livelihoods and causing loneliness and despair, he said. It exacerbated political fault lines and eroded trust between people and institutions. "And it has laid bare the searing inequalities of our world, with the poorest and most vulnerable communities the hardest hit, and the last to receive access to vaccines and other tools."
This discrepancy is reflected in the incomplete data we have about the impact of covid. While cases and deaths were tracked rather meticulously in rich nations, lower-income ones often struggled to correctly report fatalities, as they were compounded with other emergencies. As a result, the official toll—almost 7 million deaths, and 800 million cases—is but a fraction of the correct total, which the WHO estimates to be at least 20 million.

Covid's toll in the US

In the US, more than 1.1 million people lost their lives to covid beginning in early 2020. There were 105 million reported cases, many of them repeat infections. The latest declaration will expire on May 11, after which covid will officially no longer be considered an emergency in the US.

This doesn't mean covid is over, of course—just much less common and deadly. At least 14,000 new cases were recorded in the country in the past week, leading to nearly 2,000 hospitalizations and 190 deaths, according to data from the Centers for Disease Control and Prevention (CDC).