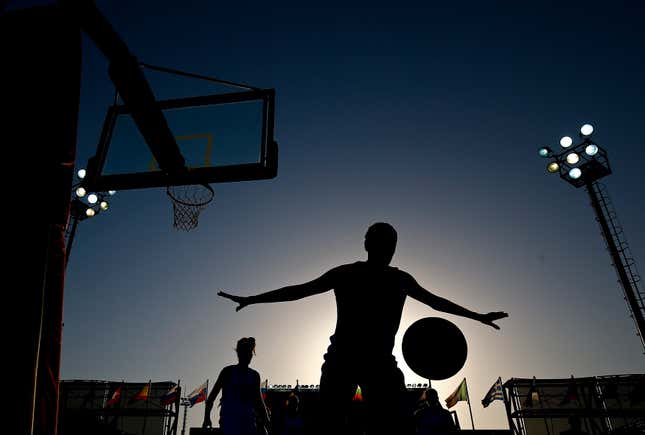 When Rachel Romer, CEO of Guild, started the edtech company, she knew she wanted to approach executive coaching differently. Her first request to the board? A coach for herself. "I was terrified to ask them when we had only raised a tiny bit of capital, but I knew it was going to be critical for me as an unorthodox founder," Romer said.

An executive coach can build high performing teams
Guild employs coaches that provide career advice and guidance to their client companies, but Romer wanted to make sure they walked their walk internally, too. They began adding individual coaches for various executives, and before long, she considered how they might scale and increase their return on these investments of time and money.

Romer turned to her own coach, Kayley Klemp, for the role of executive coach-in-residence. The goal was three-fold: Have Klemp support the executives as a cohesive team, lead the numerous coaches working one-on-one with Guild leaders, and provide guidance to the hundreds of coaches supporting the five million Americans they serve.
Romer likens the role to a head coach for a basketball team. While even Steph Curry has a personal performance and skills coach, he reports to his head coach for guidance on how to be a team player versus a solo shooter. Klemp would bring the role to the business world, providing input and direction for each executive as individuals and as a cohesive team.

How to build a coaching culture
To truly support the leadership team, Klemp joins their regular meetings, giving real-time feedback. This can come as commentary during the meeting, which helps the group understand what each of their peers is working on while normalizing a culture of continuous feedback. She also works with the company's HR team to build the coaching capabilities to guide their external-facing coaches.
Klemp has been coaching for 20 years and still gets excited about the a-ha moments that can occur. "I think coaching can play such a critical role in being sometimes a window and then sometimes a great mirror helping you to identify and develop your skills," she said. "And being able to hold that mirror, or help them see a blind spot, and then watching them adjust in real-time and experience the next level results—it's so much fun."
Select a framework to provide a common language
As an expert in small group dynamics and leadership development, Klemp focuses on conscious leadership; she's also written a book on it, The 15 Commitments of Conscious Leadership. The approach resonated with Romer. As the CEO, she admitted to having to remove her girl-boss blazer in favor of a softer, more effective approach. Instead of shoulder pads and big lapels, Romer says conscious leadership "felt more like the sweaters I wear every day and was something that I could authentically lead from."
"Conscious leadership asks you to be the best version of yourself—it does not ask you to be someone else," said Klemp. She designed the framework around the simple idea of a line—and what happens when we behave above the line or below the line. This simple visual, she adds, becomes a common language for teammates to name how they're doing in their work.
The role of curiosity, authenticity, and accountability in coaching
While striving to spend more and more time above the line, people become more mindful of how they're contributing to dynamics at work. This nuanced thinking lets them take the right amount of responsibility without shame spirals or victim-playing. "It isn't just an individual question," Klemp said. "It really is a collective question. Then each team member and leader starts asking questions around what responsibility looks like for me."
This level of vulnerability and transparency may make some people itch, but Guild leaders crave more. "When someone is candid, and they are met with curiosity, it becomes this beautiful synergistic piece of leadership, rather than resistance or defensiveness on the other side," Romer said.

There are coaches everywhere. But Romer and Klemp believe they should be at the highest levels of leadership—right where people will look up for an authenticity check. "Is the CEO also being coached?" Klemp asked. "Is she calling herself out when she's not being candid? When she gets feedback? Does she listen and display curiosity? Or does she get special treatment?"

As a CEO herself, Romer continues to appreciate the power of coaching, considering it the infrastructure that strengthens its mission and vision. She even credits it as the missing piece in the early years of her leadership. It's helped her counter narratives that don't serve her, and allowed her to support her fellow leaders—along with her company.

Correction: This post has been updated to correct the spelling of Kaley Klemp's name.