You can hardly tell from the exterior, but a traditional 1930s wood-frame house at Harvard University is a locus of high tech architecture. Unveiled to the public this week, HouseZero, as it's called, is the new headquarters for the university's Center for Green Buildings and Cities. The zero in "HouseZeros functions like a battlecry: Zero carbon footprint, zero electricity from the grid, zero fossil-fuel-dependent heating and cooling systems and zero toxic materials.
With the goal of transforming a building sector that accounts for 40% of the US's annual carbon emissions, the center's office is both a research facility for data-led sustainable architecture and a showcase of possibilities for retrofitting old structures with energy-efficient elements.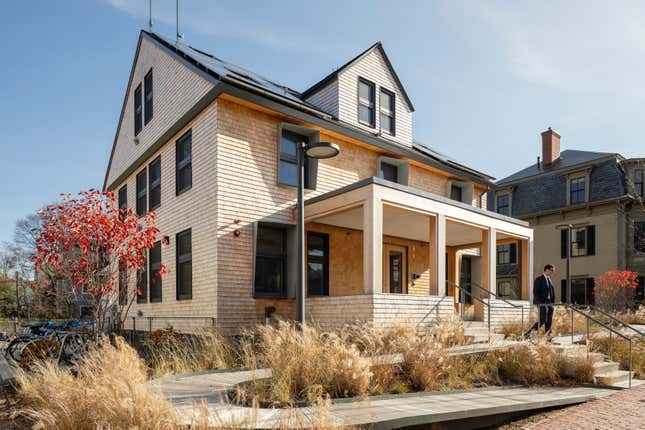 Designed by Oslo-based Snøhetta with Skanska Teknikk Norway's climate specialists, HouseZero will produce more energy than it uses over its projected 60-year lifespan. It operates totally on natural ventilation and has no HVAC system—a daring feat given the notoriously brutal Boston winters. "We're perfectly comfortable inside," assures Ali Malkawi, who founded the center in 2014.
From the research to construction, Malkawi tells Quartz that HouseZero took about four years to complete. He says architects took particular care in choosing materials that not only retain heat efficiently but are also non-toxic. This means no PVC pipes, no lead, no ethers and other common materials that are known to cause various health issues. HouseZero will house the center's 25 staff members. "The only thing bad that we're bringing into the building are the clothes on our back," says Malkawi, alluding to dyes, phthalates and compounds found in most textiles.
Harvard didn't disclose how much it spent on HouseZero, but they acknowledged Chinese real estate developer Evergrand Group as its largest contributor.
Alternatives to sealed buildings
The center's new window system is a crucial design element. Using software and room sensors, windows and shades automatically adjust—sometimes by the minute—to regulate ventilation and CO2 levels in each space. It also responds to outdoor weather conditions and collects atmospheric data through its own weather station. Malkawi says priority was given to assuring optimal thermal heat that's conducive for employee productivity.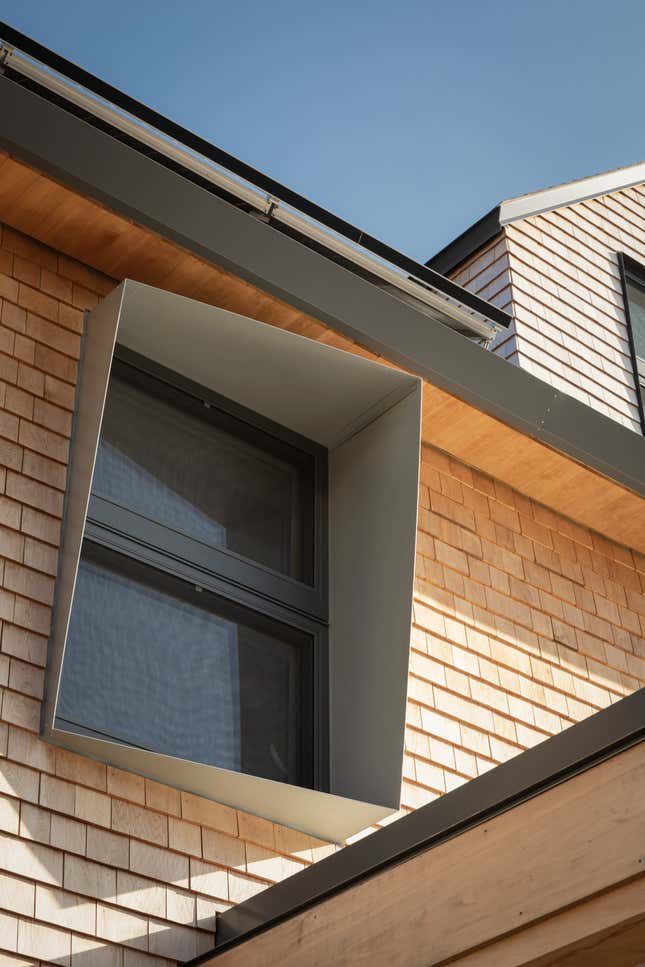 Well aware of variances in personal preference (a.k.a office temperature wars), and skittishness about the notion of a fully-automated building, architects designed manually operated parts too. "The building itself will strive for best possible comfort, however, a window can always be opened manually to ensure individual comfort still remains firmly tethered to human instinct," he writes.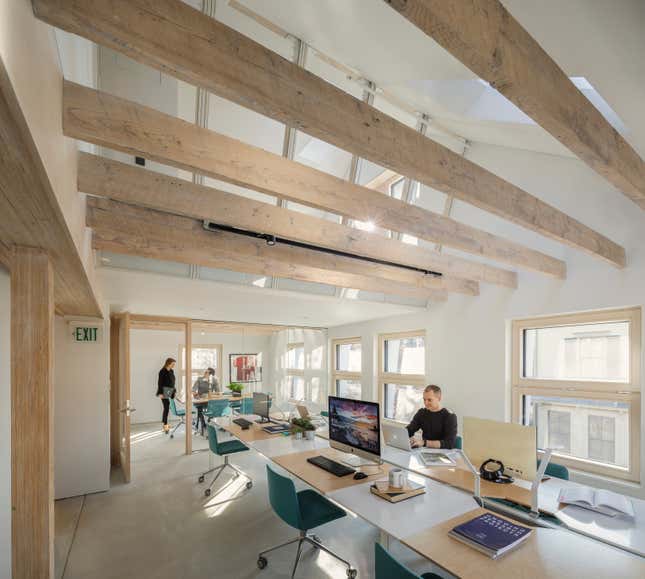 Architects also fortified the wood house's flooring. Tons of concrete were poured between floors for better heat retention, and stabilize temperatures across seasons, as Harvard Magazine explains.
The idea for off-grid, energy-efficient structures at times referred to as "passive architecture" isn't new. In fact, pre-fab structures branded "Zero House" or "Zero-Energy" homes are even available. What's unique about Harvard's research lab is it focuses on retrofitting inefficient, energy-dependent structures in the US and collects about 17 million data points each day while it's being used. "We think we know quite a lot about buildings but my belief is that we know very little," says Malkawi. 
HouseZero is proof that builders could design and retrofit structures that work with their natural climate, Malkawi argues. "The idea of disassociating yourself from your surroundings in sealed buildings isn't the way to go," he says.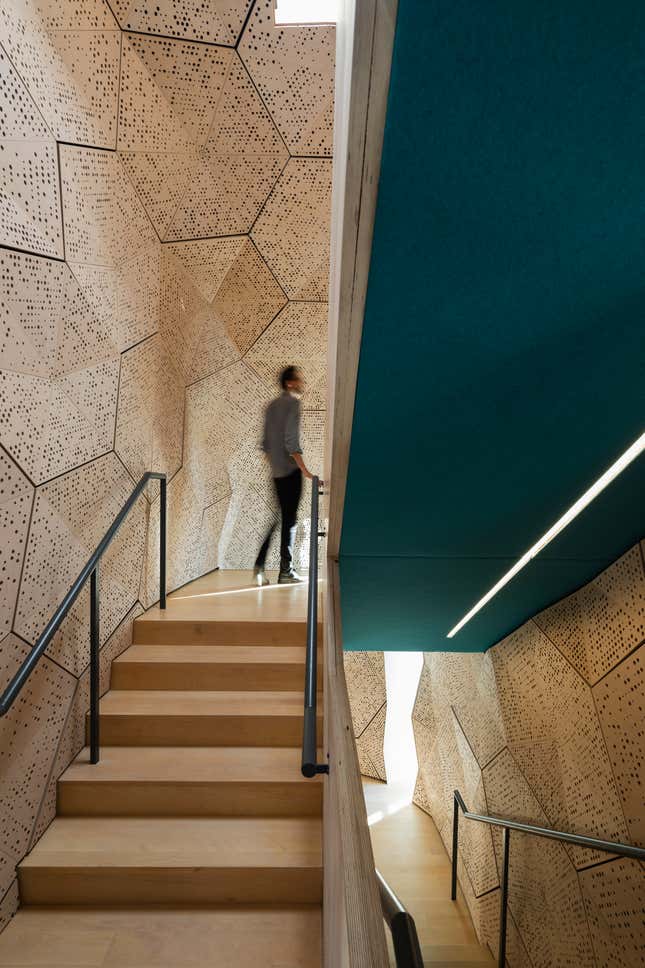 Malkawi, who teaches a course in architectural technology at Harvard, also cites another benefit of not relying on heavy machinery to regulate our buildings: "The building is so quiet because there are no humming appliances," he says. "There's nothing—no fans. If you're inside, your head is so clear."