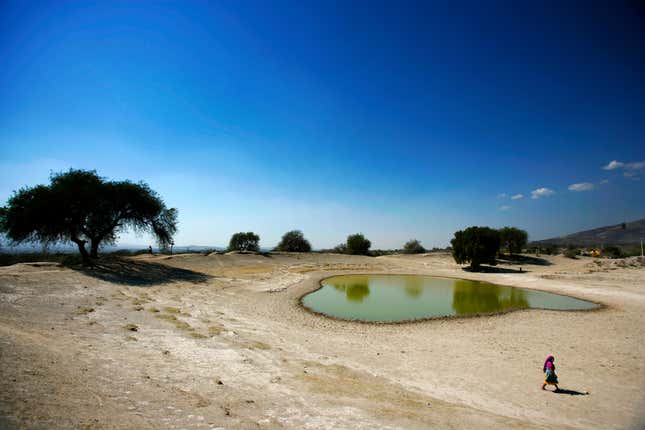 This year marks 30 years since the UN declared March 22 to be World Water Day, an occasion to raise awareness about access to clean water across the world.
Ben Emons Part 2: The Fed, Apple shares
Only one in four people globally have access to safely managed water, according to the World Health Organization (WHO). Some progress has been made since 2000, resulting in 1.8 billion people who now have basic drinking water services, but there are vast inequalities in the accessibility, availability, and quality of these services, according to a report by the WHO and UNICEF.
The report finds that people particularly in rural areas lack basic water, with an estimated 144 million people who drink untreated surface water. People in wealthier locations are twice as likely to have basic water services compared to those in the poorest locations.



Where safely managed water is needed the most
In Africa, only 39% of the population used safely managed drinking water as of 2020. The most affected region is Sub-Saharan Africa, where around 794 million people lack clean drinking water. Progress has been slow for most African countries, and UNICEF estimates it would need to increase its efforts 12-fold in order to achieve the Sustainable Development Goals (SDGs) by 2030. The goals include implementing safe drinking water for all.
Water shortages have emerged as a major social and economic threat, affecting drinkable water particularly in Asia and Africa. India, for example, holds 18% of the world's population but has only 4% of its water, making it one of the most water-stressed countries. In China, groundwater drilling has contributed to a contaminated water supply. It is estimated that 80-90% of groundwater in China is undrinkable, and half of its aquifers are too contaminated to tap for water even in agricultural applications.
Drought and difficult access to water services persist in the Middle East and Latin America. An average of 0.8% of household spending goes towards drinking water in the Latin America and the Caribbean, where residents spend more to truck in water than to pipe it in. In the Middle East, desertification has led to desalination overuse—70% of the world's desalination plants are located in the region. But concentrated salt in the desalination process creates a toxic brine that is often dumped back into oceans, causing imbalances to marine ecosystems. Desalination is also the most energy-costing water resource.