In making Grand Budapest Hotel, Wes Anderson traveled to five countries in search of the perfect location. For his next film, he can start by going to Reddit.
In a subreddit called "Accidental Wes Anderson," legions of fans are scouting for locations around the world that evoke the 48-year old director's trademark twee aesthetic. From his early films such as Rushmore and The Royal Tenenbaums Anderson has displayed a preference for obsessively styled frames.
The thread's moderator Simon Sarris tells Quartz that a 1955 photo of Austria's princess Yvonne and prince Alexander inspired him to start Accidental Wes Anderson about two months ago. "Someone commented along the lines of, 'this looks like it's out of a Wes Anderson movie…It stayed small for weeks, then one morning it suddenly exploded in popularity," he says, referring to the thread's now more than 37,000 members. (The "accidental" comes from another widely popular subreddit called "Accidental Renaissance" which showcases funny photographs that accidentally resemble a 15th century tableau.)
Citing locations from Cuba to Curaçao, Redditors gleefully pitch perfectly symmetrical architectural eye-candy they've seen in Anderson's films. With over 22,000 upvotes, the most popular suggestion is a turquoise and kermit green conference room within the Rungrado 1st of May Stadium in North Korea.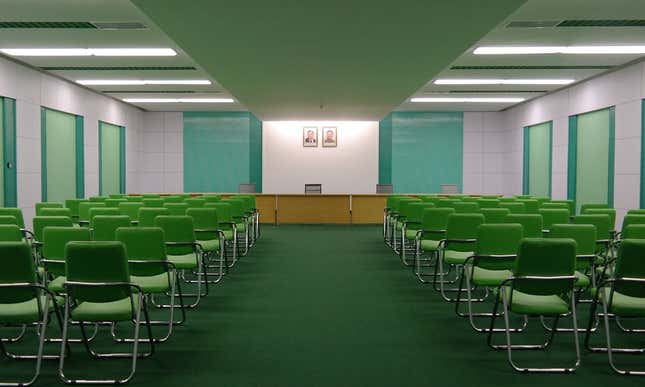 Another popular entry shows a pair of buildings photographed by the Korean photographer Sunghee Lee. "Carl and Burton were identical twins, except for the fact that Carl was left handed, and Burton preferred the right. However, Carl lived in the right house, and Burton lived in the left," comments Redditor bradtherower, mimicking Anderson's quippy dialogue.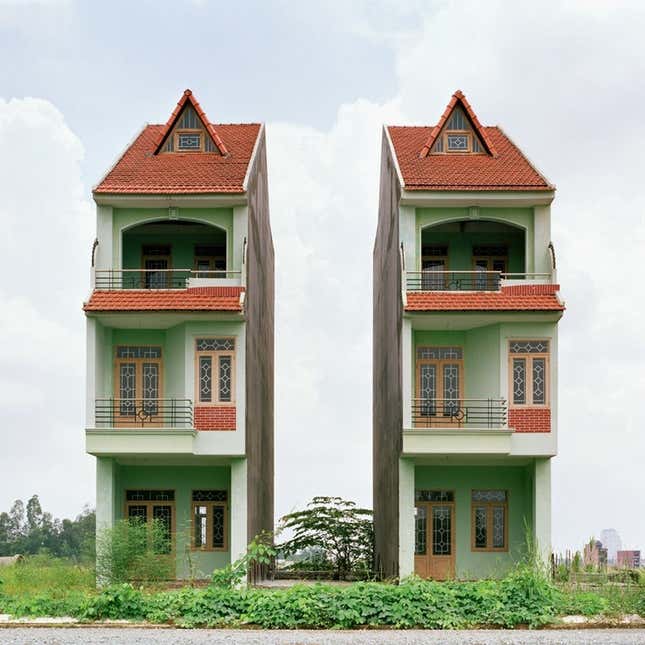 Guatemala City's candy-colored Saúl's Bistro (aka Madero Café) appears camera ready.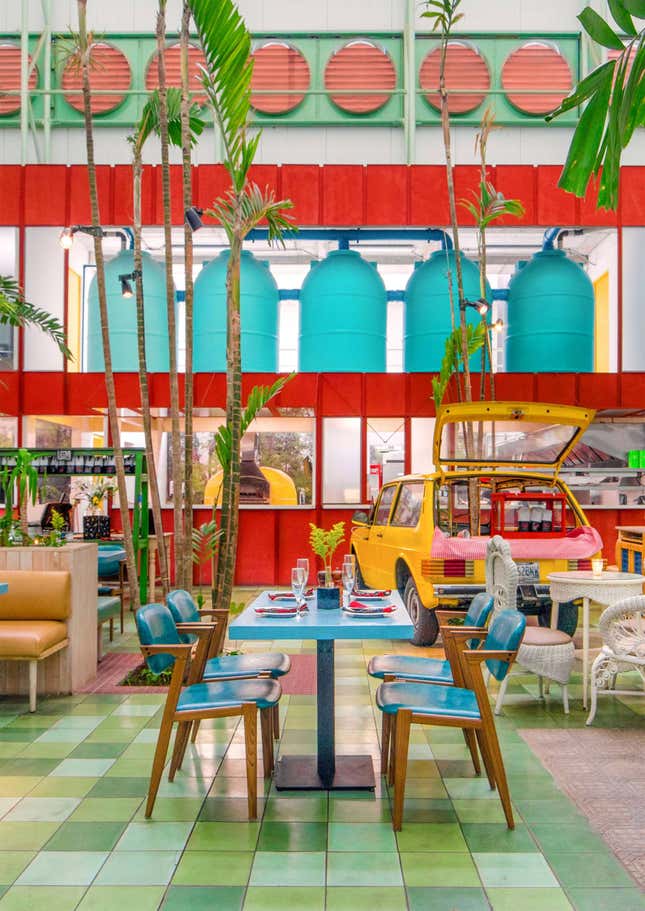 Over 1,000 Redditors agree that they can imagine a Wes Anderson snowy scene at Moomin World, a children's theme park in southwestern Finland and many commented that northern Italian town Misurina, near the Austrian border, would provide several perfect backdrop for his films.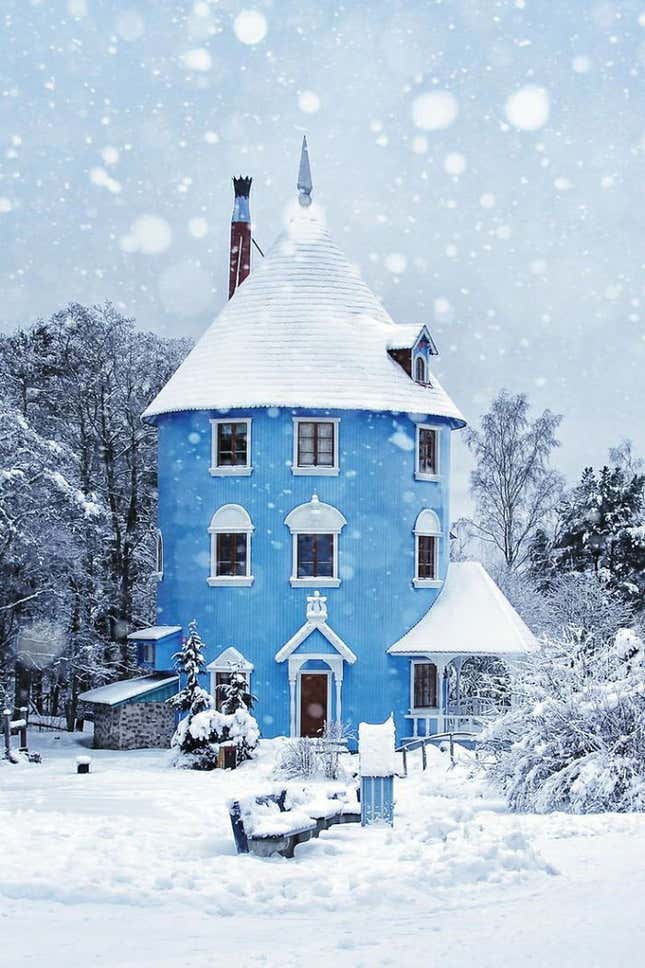 Through hundreds of photos and comments, the subreddit's members are crowd-sourcing a definition for Anderson's oft-quoted style. Color, symmetry and absurdity are the defining elements of his aesthetic says Sarris, whose own Instagram is filled with Wes-worthy vignettes. "They are not at all color palettes you'd find today…That's partly why finding such a scene in real life is so interesting," he says. "Wes Anderson in black and white would not at all be the same, though still recognizable."