Like the Targaryen's dragons, Game of Thrones tourism has grown into a beast that's become increasingly hard to control—just ask the people of Dubrovnik.
The insanely popular franchise is turbo boosting Croatia's economy overall through tourism. But now the country's Southern city is having to make more cutbacks to tourist numbers in a bid to prevent the overcrowding, which has become more and more problematic in recent years.
Dubrovnik mayor, Mato Franković, plans to cap the number of visitors scaling the city's Medieval walls at 4,000 a day—just half of the number suggested by Unesco, which granted the Old City World Heritage Site status in 1979.
The Croatian city has long been a popular tourist destination in Europe, but it has seen its popularity soar since HBO launched Game of Thrones in 2011. Dubrovnik doubles as King's Landing, the capital of Westeros. Naturally, tour guides have capitalized on the public's frenzied interest in the show, with themed walks around the city allowing fans to snap themselves in the same spots as stars like Lena Headey, who filmed Cersei Lannister's infamous 'walk of shame' in Dubrovnik's narrow streets.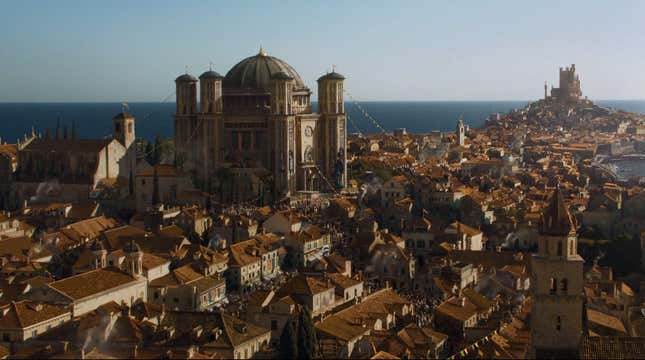 Franković, elected as mayor in June, told The Telegraph that his two-year plan will undoubtedly hurt the local economy in the short term, but will offer long term protection for the area.
"I am not here to make people happy, but to make the quality of life [in this city] better," he said. "Some of the cruise lines will disagree with what I'm saying but my main goal is to ensure quality for tourists and I cannot do it by the keeping the situation as it is.
"We will lose money in the next two years—a million euros maybe by cutting the number of tourists—but in the future we will gain much more. We deserve to be a top quality destination."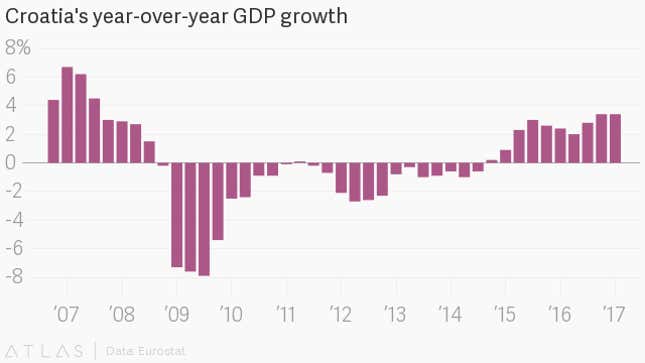 Dubrovnik's previous mayor estimated that Game of Thrones has been responsible for around half of the 10% annual growth in tourists the city has seen in recent years.
The benefits of this tourism boom shouldn't be forgotten. The influx of Game of Thrones fans came during a difficult spot for the Croatian economy—one that it still hasn't completely pulled itself out of. The country was in recession for almost all of 2009-2014, and its economy is still 7% smaller (pdf) than it was at its peak in early 2008. Things have been looking up thanks to tourism, but Croatia isn't willing to give itself over to mass tourism unconditionally.