Hurricane Irma is making its way up the Florida coast, and is expected to make landfall between Marco Island and Everglades City on Sunday afternoon. Live web cams and traffic cams are a good way to track the storm as it progresses.
The southernmost point cam made for good internet fodder yesterday as people took selfies with Irma (we hope they are all safe now). The camera at Mallory Square in Key West still appears to be live.
These cameras are falling like dominoes as the storm moves north. All the existing cameras on Marco Island (south of Naples) seem to be out already. (In case they come back online, the link is here). The camera in Everglades City is also out. Storm chaser, Jeff Piotrowski, has been streaming live on Periscope. He was on Marco Island Sunday morning, and moved to the mainland in Collier County before Irma's eyewall made landfall.
SevereStudios Storm Chasers are streaming live on Facebook from Marco Island. As of 2:30 pm ET, winds were measured at 120 mph on the island. At 3:35 pm ET Sunday, Irma officially made landfall on Marco Island.
There is one camera in Naples provided by HurricaneTrack.com. It shows an unidentified street corner.
Sanibel Island, which lies just off the coast of Fort Myers, has several web cams available. One traffic cam shows the Sanibel Causeway, the three-mile bridge that connects the island to the mainland. And the Island Inn, a beachfront resort has a camera set up to watch the ocean. It currently shows the storm has ominously lowered water levels significantly.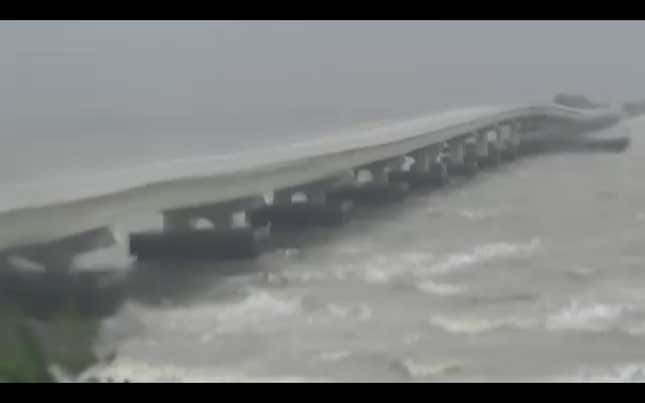 Further north, the University of Tampa has a camera going.
In nearby Clearwater, a barrier island off the coast of Tampa, a camera facing a marina is still live.
Across the state, many of the cameras in Miami are down. The Windjammer Resort, located north of Fort Lauderdale, still has a working camera.
Near Palm Beach, Jupiter Inlet has a camera that takes photos about once an hour.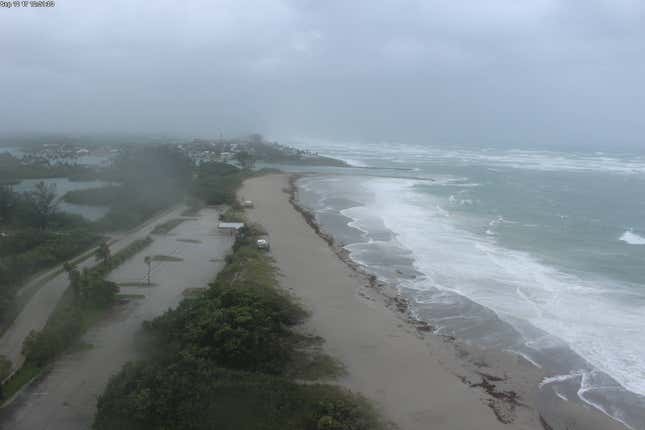 Everglades National Park has a camera at Anhinga Trail that takes a photo and short video clip about once an hour. It's easy to see the rapidly worsening conditions in the most recent photos.