Waymo and Intel have caught on to something: Self-driving cars may be ready for the road, but they're not very useful without willing passengers.
On Oct. 9, Alphabet's autonomous-car company launched a new ad campaign called "Let's Talk Self-Driving," as it prepares to launch its first commercial ride-hailing service with its self-driving Chrysler minivans this fall.
In partnership with several organizations, including Mothers Against Drunk Driving, the Foundation for Blind Children, and the Foundation for Senior Living, Waymo will begin airing the ads in Arizona, where a pilot program in the Greater Phoenix region is currently underway, before spreading the campaign to other states. It has also rolled out a website with educational resources on self-driving cars.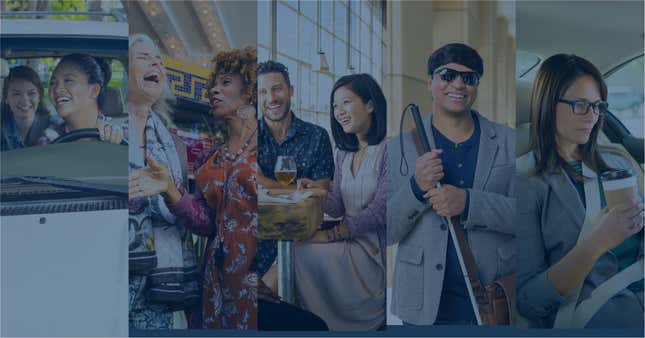 "Our hope is to grow this conversation into a national dialogue and provide opportunities for people to learn about, and get up close to, this technology," Waymo's CEO, John Krafcik, wrote in a Medium post.
On the same day, Intel, which works with Waymo and several other automakers on driverless technologies, also released a commercial starring professional basketball player LeBron James in a driverless car (though in reality, it was an ordinary car posing as a driverless one). The company plans to air it in the US in the run-up to the first game of the National Basketball Association season on Oct. 17.
Waymo said its campaign was a response to US transportation secretary Elaine Chao's appeal in June for the industry to "step up" on educating the public about its driverless technology. Chao's speech, delivered in Detroit, alluded to the idea that if the industry did its work to explain "how this technology can improve safety, decrease fatalities and help mobility," the government would be under less pressure from the public to regulate it. "My challenge to Silicon Valley is in fact supportive of Detroit," Chao had said. "We don't want to have rules that may impede future advances."
Chao's intuition is sound: Last week, a Pew Research Center report found that fewer than half of Americans would willingly ride in a driverless car, mainly because they don't trust them to be safe. It also found that a majority favor policies to restrict them, such as keeping them to special lanes or away from areas such as schools: