So you want your kid to grow up to be Mark Zuckerberg? Get them started early. Toymakers are creating everything from board games to wooden logic puzzles to teach children—as young as three years old—how to code.
Kano and Primo Toys sell play sets that mix hardware and software, creating a hands-on learning experience. Kano sells kits that teach children of all ages how to build the computers; Primo Toys sells Cubetto, which teaches toddlers to code with a wooden board, block pegs, and a programmable robot.
Kano kits and Cubetto have become increasingly popular among consumers as well as educators. After raising $1.5 million on Kickstarter in 2013, Kano has since shipped 200,000 units to 86 countries and deployed kits in more than 1,000 school programs worldwide. Cubetto, which began its Kickstarter the same year, has sold its games in over 96 countries and to more than 20,000 schools, homes, and libraries. In 2016, the company reached $4 million in sales. Cubetto is aimed at ages three to six.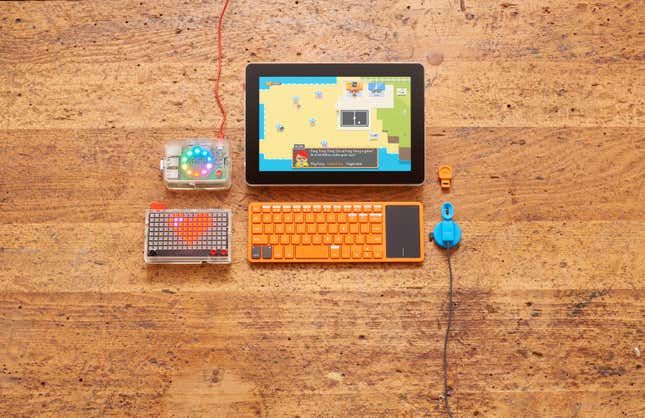 Kano Nov. 1 said it raised $28 million in a Series B round of funding, led by the Thames Trust and Breyer Capital. The money will help the company launch three new kits—the Pixel Kit, Motion Sensor Kit, and Computer Kit Complete—and expand into 4,500 stores across North America.
Kano and Cubetto's growth follows other learn-to-code toymakers. In recent years, more companies have created physical computing toys: Kinderlab's programmable KIBO robot, Fisher-Price's Think & Learn Code-a-pillar, and micro:bit from Technology Will Save Us.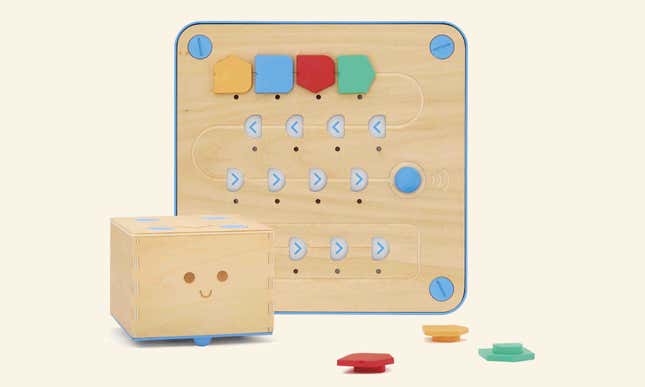 The trend illustrates a move toward well-designed toys that help children learn by interacting physically. Both Kano kits and Cubetto use beautifully designed components and simple instructions to demystify computers and coding and transform them into a concrete experience. They teach children at a young age the accessibility and ease of engineering, empowering their creative talents.
Kano beginners spend 13.5 hours on the company's Computer Kits within their first 30 days. These new developers—the youngest is six years old—have already created over 200,000 projects that range from coded art pieces to simple online games. A BBC education survey found that 90% of kids who used the micro:bit toy said it helped show them that anyone can code.
"The time has come for a new kind of computing, premised on people's need to understand and shape the world around them," said Kano co-founder and CEO Alex Klein in a press release. "The next generation is rising and ready to make their own technology."