The reverberations of the recent allegations of sexual harassment against NBC anchor Matt Lauer are literally being felt on the other side of the world.
New Zealand's Overseas Investment Office (OIO) is reportedly looking into the allegations made against Lauer to judge whether he is still fit to own a huge tract of farmland he purchased in March in Wanaka in the Central Otago of New Zealand's South Island, the largest lakefront property in the country.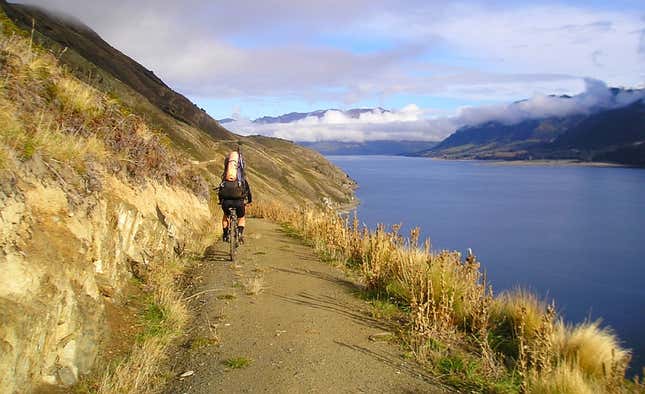 Overseas buyers of real estate in New Zealand must fulfill a strict set of requirements. Farmland that exceeds 5 acres, for example, is deemed sensitive, and any purchase needs to be vetted by the OIO; transactions must be proven to be of "benefit" to New Zealand. According to local media reports, Lauer's Wanaka property is about 16,000 acres and was valued at over NZ$13 million ($9 million) at the time of purchase.
As part of the sale conditions, Lauer and his wife said they would invest millions in farm developments and increasing animal stock numbers, according to local media.
"It is the most sensational country on the planet," Lauer said about New Zealand in an interview with Jimmy Fallon last year.
Another OIO requirement for foreign buyers of property in New Zealand is an assessment of "good character," which includes vetting whether the person has broken the law, or whether there are any "credible allegations of offending or contraventions of the law."
Lisa Barrett, deputy chief executive policy and overseas investment, told Quartz in an emailed statement:
The Overseas Investment Office is aware that allegations have been made in relation to Matt Lauer and that he is no longer working for NBC News in the USA. We are discussing this with his representative and are seeking further information.
New Zealand outdoors lovers have expressed outrage at the sale of the land to Lauer as it blocks off access to the Hāwea Conservation Park; Shania Twain, who also owns land in the Wanaka area, was the target of similar complaints. Lauer's purchase also happened amid a broader public debate in New Zealand over the ease with which wealthy foreigners are able to buy land and acquire citizenship—most notable of these is tech billionaire Peter Thiel, who this year was found to have quietly become a New Zealand citizen in 2011, and later acquired real estate around Lake Wanaka for about $10 million.
This story was updated with comment from the OIO.