A month after parliament voted to legalize same-sex marriage, gay couples tied the knot in Australia on the first day same-sex weddings could officially take place.
One of the first couples to do so were athletes Craig Burns and Luke Sullivan, who got married hours after midnight today (Jan. 9) in New South Wales.
Australia held a postal ballot late last year to measure public opinion on marriage equality; a majority in every state supported it, according to results announced on Nov. 15, with 62% of respondents voting in favor overall. Parliament made same-sex marriage legal in early December.
Due to special circumstances, a small number of couples were given permission to wed before Jan. 9, the date that the first gay marriages could take place after a mandatory one-month waiting period. The very first same-sex marriage in Australia actually took place on Dec. 17, between Lauren Price and Amy Laker in Sydney. The couple appealed to the New South Wales registry of births, deaths and marriages for exemption from the one-month notice period on financial grounds as Price, a British citizen, had already planned to marry her partner at the British consulate before Australia legalized same-sex marriage.
Another couple in Melbourne, Cas Willow and Heather Richards, who married in late December, were allowed to waive the compulsory four week intention-to-marry period because Willow is receiving treatment for breast cancer that has spread to her brain.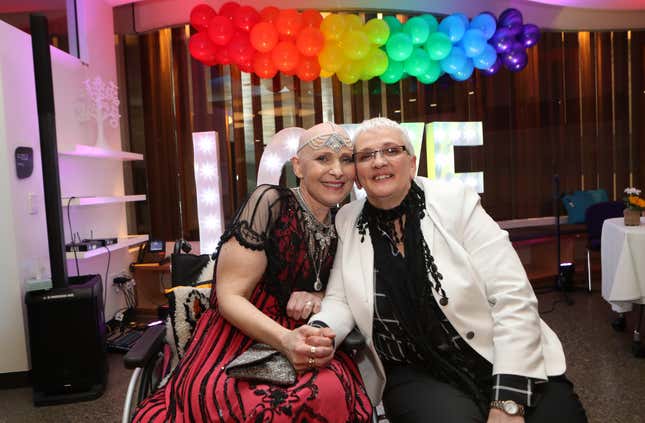 "I don't even know if I'll make it to Christmas, let alone January 9, so they allowed us to get married early," Willow told the media at the time.