Steve Ballmer's announced retirement as Microsoft's CEO last week was a surprise to many, but it follows a distinct trend of company chiefs trading in a corner office for the kitchen table. July 2013 saw an explosion in CEO retirements according to Challenger, Gray & Christmas, a corporate employment consulting firm which tracks executive changes.
Nearly seven times as many CEOs retired in July 2013 as in July 2012, and 46.3% more CEOs retired in July than in June.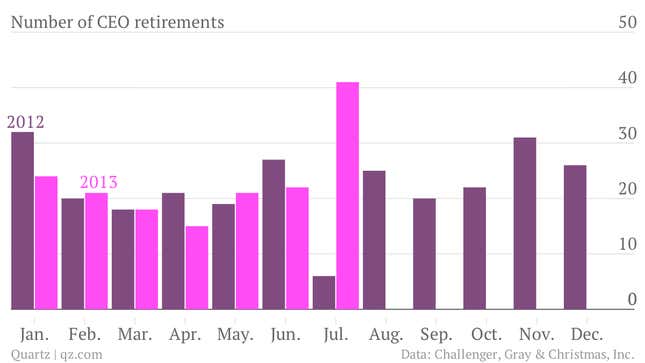 The surge of retirements in July accelerated this year's pace past the rate of last year. At then end of July 2012, 143 CEOs had retired; so far this year 162 have stepped down, a 13.2% increase.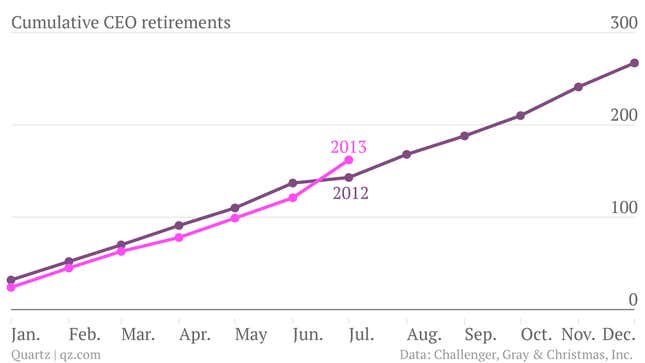 The average tenure of a departing CEO in July was 10 years. Corporate profits over the past 10 years have increased 143%—an annualized rate of 9.8%—according to the US Bureau of Economic Analysis. In 2012, profits only increased 3.47%.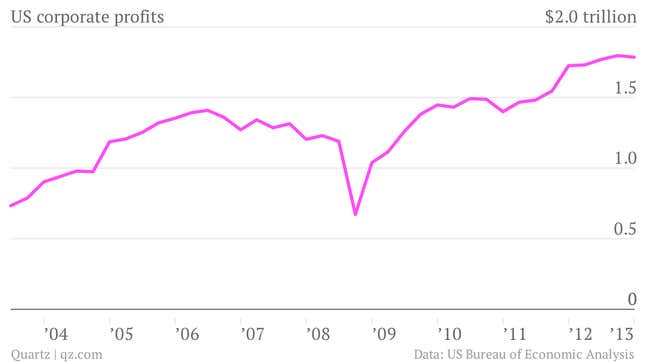 Having navigated their companies through the Great Recession, retiring CEOs may be taking to the golf course as a way to solidify their legacy. July is an apt time to leave as it is the new year on many corporate fiscal calendars.