Update: Ryom Tae-ok and Kim Ju-sik finished 13th overall in pair skating.
North Korea's figure skaters aren't going to medal at the Winter Olympics, but they skated better than ever in Pyeongchang.
Ryom Tae-ok and Kim Ju-sik ended yesterday's short program with 69.40 points and scored 124.23 today (Feb. 15) in the free skate. Both were personal bests in international competition, giving them a total score of 193.63.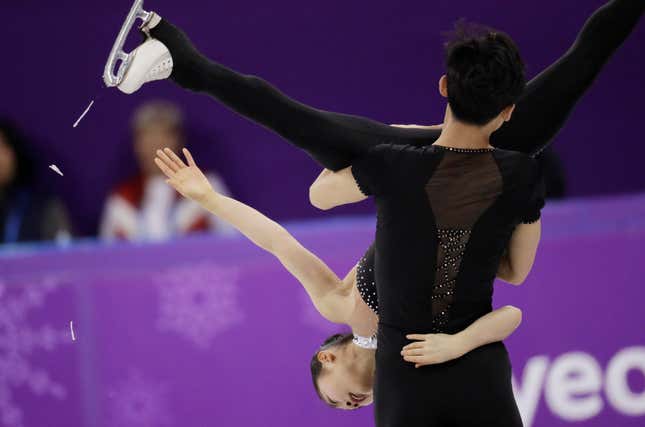 While the pair have been adored by the audience and commentators at the Gangneung Ice Arena, it was clear from the outset they wouldn't end up on the podium. In fact, Bruno Marcotte, the Canadian coach they trained under last summer in Montreal, said his expectations were for them to earn new personal bests.
"If they can score in the high 60s in their short program or close to 70, that would be great," he told Reuters. "And the goal for the long program is above 125."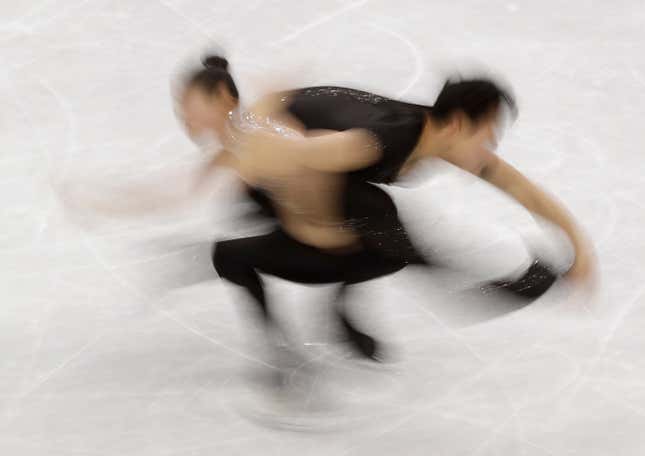 Ryom and Kim fell a tad short of their free-skate goal, but the skaters and Marcotte were clearly excited by their performance. There were hugs all around shortly after they finished.
It's been a strong season for the pair, who've earned a number of personal bests that keep getting bested.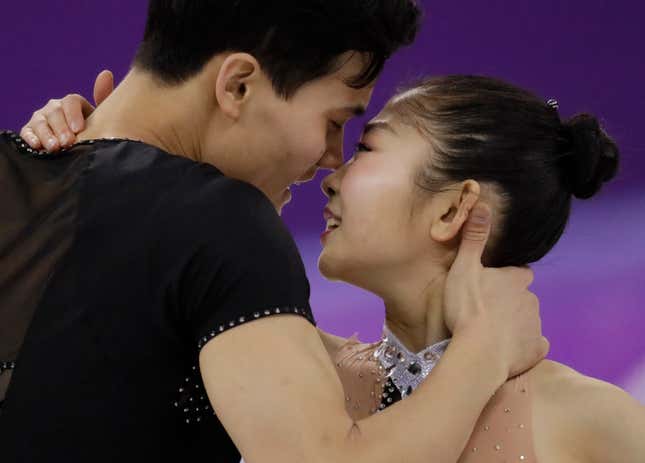 Just last month at the Four Continents Figure Skating Championships in Taipei, Taiwan, Ryom and Kim won bronze with a then-best total score of 184.98. At the event, they also recorded a career best for the short program with 65.25 points. Their short program, performed to a Jeff Beck instrumental cover of The Beatles' "A Day in the Life," is the same as the one at the Olympics.
And before that, their best total score was at the 2017 Nebelhorn Trophy, the competition in Oberstdorf, Germany that helped them qualify for the Olympics. It was there that they also earned a then-best score for their free skate—set to the French-Canadian song "Je ne suis qu'une chanson" ("I am a song"), also performed at the Olympics—with 119.90 points.