Which country's currencies elicit shivers of pleasure, exchange rates be damned? For the second year in a row, the Swiss franc wins for its svelte stacks.
The annual contest for the best banknote of the year, run by the International Bank Note Society (IBNS), has chosen the 2017 winner: Switzerland's 10-franc note. The bill shows a pair of hands conducting an orchestra and a tiny map of the country's train system—which, the press release notes, is a nod to national punctuality.
The design, by Manuela Pfrunder, was actually the Swiss National Bank's second choice when it ran a national competition in 2005. But the bank reneged on its first-choice note designs, which featured viruses, embryos, and the solar system, following public criticism.
Switzerland's 10-franc note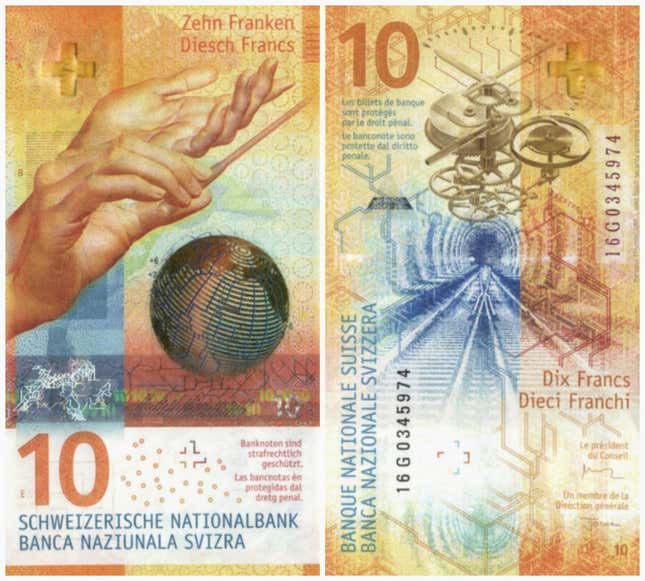 This year's runners-up included the Royal Bank of Scotland's version of the £10 note, which displays mathematician and astronomer Mary Somerville; Fiji's $7 note, which shows the country's smiling Olympic gold-winning rugby team; Norway's 100-kroner note, with its Viking ship; Djibouti's 40-franc note, with a whale shark swimming across its front; and Canada's $10 note, with its regional landscapes.
Scotland's £10 note, from the Royal Bank of Scotland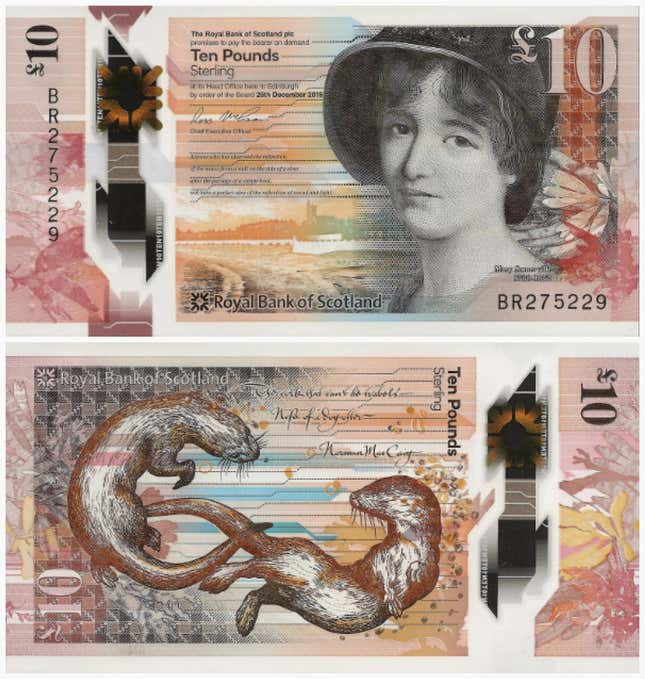 Djibouti's 40-franc note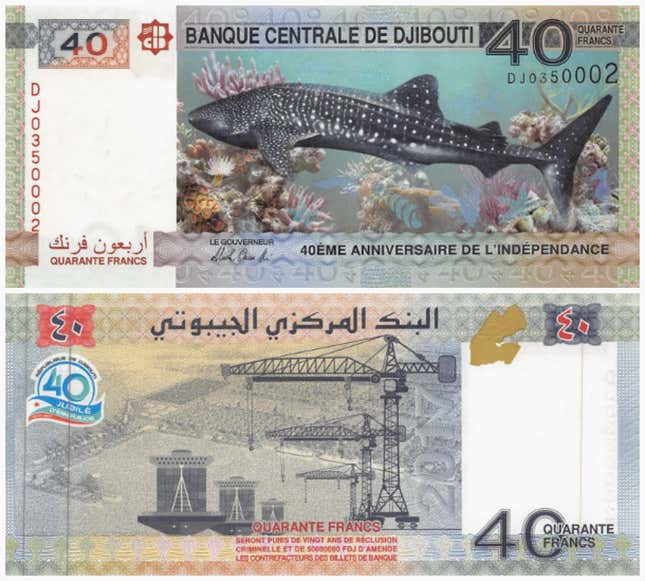 Norway's 100-kroner note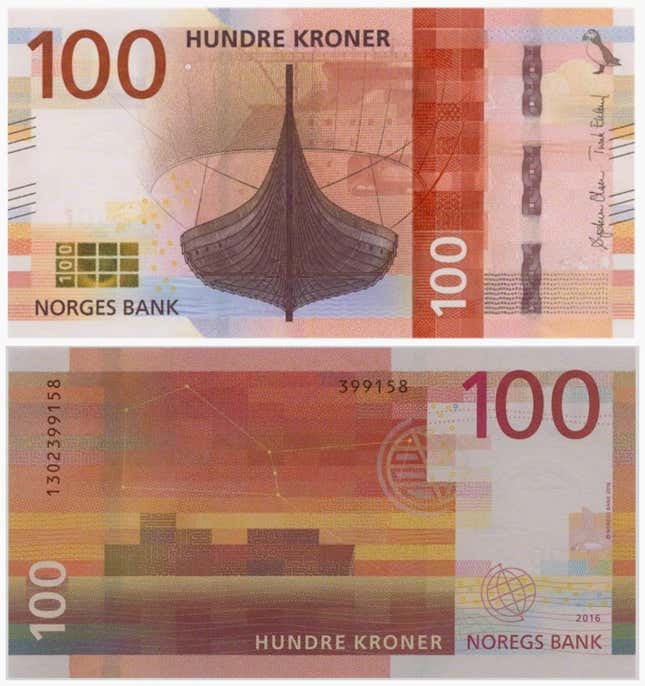 Two years ago, New Zealand won for its $5 note, and the year before, Trinidad & Tobago for its $50 note. The winner is chosen by a vote of the society's membership. Any note in general circulation from the calendar year of 2017 was eligible to win, not just newly issued notes. Some of the other notes nominated this year:
Madagascar's 20,000-b note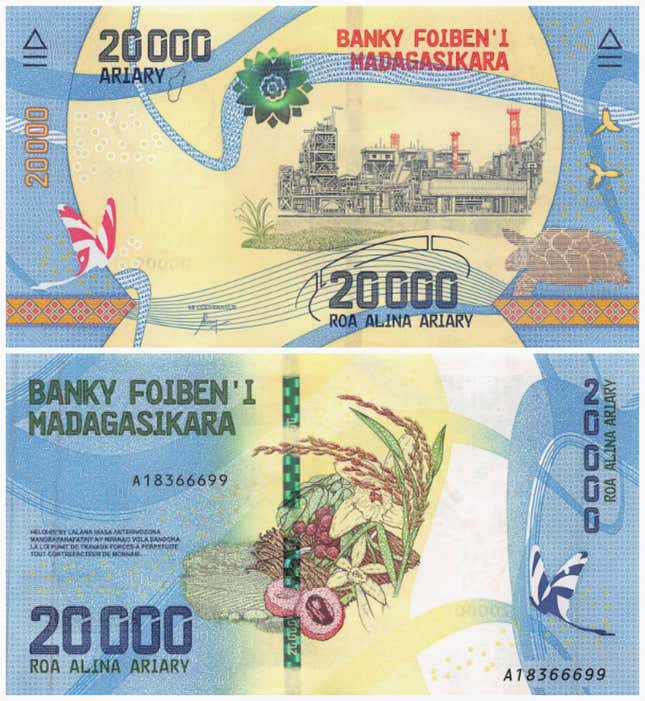 The Maldives' 5-rufiyaa note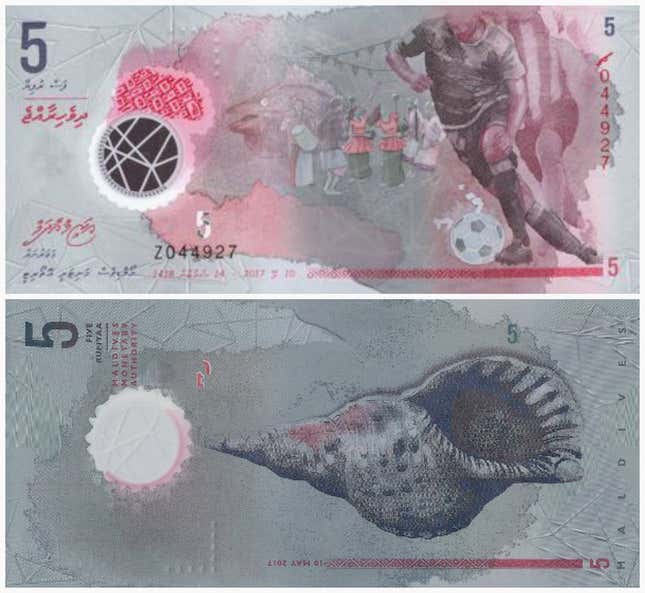 This post has been updated to include all five runners-up for the 2017 contest.