A newly released image from NASA, showing the volatile areas created by Mount Kilauea's recent eruption on Hawaii's Big Island, also offers a look at the island's history of volcanic activity.
The picture from NASA's Terra satellite shows fissures and lava flow from the past week, as tiny areas of yellow and green superimposed over the infrared image. In the same image, the island's vast vegetation is seen in red. The swathes and curling puddles of black are the traces of past lava flows.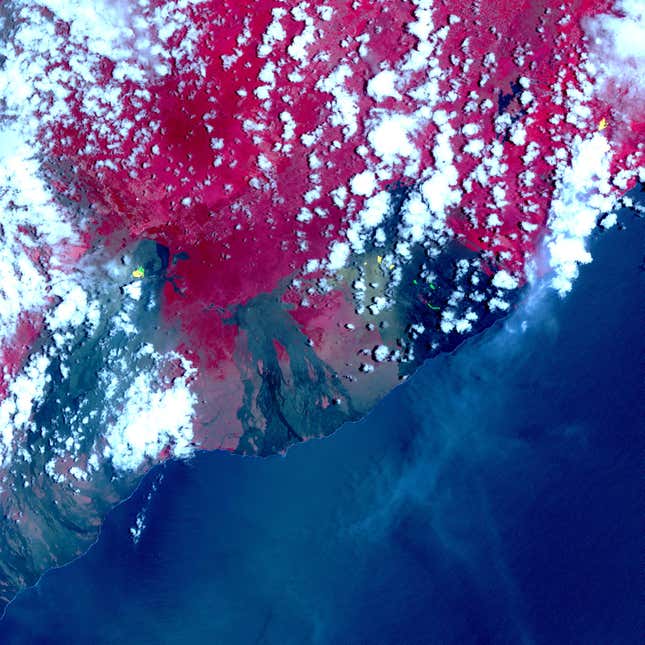 Kilauea, the island of Hawaii's youngest volcano, is also one of the island's most active. On the ground, the past lava flows can be seen in archival images from the US Geological Survey. Dating back almost a century, these photos of lava and ash eruptions capture Kilauea's continuous alteration of the island itself.