Xiaomi is preparing for an IPO in Hong Kong, and its valuation estimates are already catching eyeballs. Early this year it was reportedly seeking a nearly $200 billion valuation, a number that became $100 billion when it published its prospectus (pdf) last month. Since then, the figure has dropped to somewhere between $70 billion and $80 billion (paywall).
The firm is hoping for an approval hearing from the Hong Kong stock exchange as soon as this week.
Part of the difficulty of placing a valuation on Xiaomi is its unusual business model. Less than a decade old, it already has a multi-pronged business model that makes it hard to know where its future lies.
Ben Joffe, who invests in hardware at venture-capital firm Hax, based in Shenzhen and San Francisco, describes Xiaomi as an amalgam of smartphone giants Apple and Samsung, and ubiquitous consumer goods companies like Proctor & Gamble and Coca-Cola. "Xiaomi doesn't really look like any other company," he says.
What is Xiaomi?
Since its earliest days, company founder Lei Jun has described the company's mission roughly as follows: sell low-priced, high-quality commodity smartphones at thin margins, then make money by selling "internet services." Most of the company's revenue comes from phone sales, but its gross profit from internet services has steadily increased since 2015. These services typically take the form of advertisements placed in Xiaomi's in-house apps—which include a livestreaming app, a finance app, and a number of utility apps—or commissions taken on downloads of third-party apps in Xiaomi's app store. Meanwhile, the company has invested in internet-of-things companies whose lifestyle products it sells at its rapidly growing number of physical Mi Home stores.
There are very few companies that have proven this business model—using hardware to profit from software—can work in the long term. Apple comes close, but its business model is actually quite different from Xiaomi's. While Apple rakes in a hefty $8.5 billion (pdf) from App Store sales, its devices are far more profitable than Xiaomi's. An iPhone X has a gross margin of about 64%, while Xiaomi's smartphone business collects gross margins of 8.8% (pdf, pg 280).

Fitbit and GoPro, meanwhile, both IPO'd in recent years based on the popularity of their connected hardware, (though both appear to have lost investor confidence). But those companies don't have Xiaomi's scale or variety. Xiaomi, for example, generated $1.9 billion in operating profit in 2017—exceeding Fitbit's total revenue for the same year.

The case for a conservative valuation
Taking Xiaomi's proposed $70 billion valuation and dividing it by its operating profit in 2017  yields a multiple that places it above Apple, Facebook, Alphabet, and Alibaba, all listed in the US, but below China's HK-listed social media and gaming giant Tencent.
Whether Xiaomi can justify such a valuation will depend on whether its existing business model will allow it to continue growing.
For handsets, the Android phone business is a fickle one—margins are low, and as smartphone vendors compete with one another on price, many exit the business. Xiaomi happens to dominate in the budget segment. The average selling price (pdf, 278) of its phones in 2017 was 881 yuan (about $138), almost 40% lower than the average across all other brands, according to research from Canalys. That's the exact segment where consumers are likely to be price sensitive and switch to other brands.
In the mobile phone business, "there are more companies that don't exist anymore probably than do exist making mobile phones," says Paul Gillis, professor of accounting at Peking University. The company's 2017 rebound in smartphone sales, largely due to India, he adds, "just shows a lot of volatility, and volatility is risk. A positive growing track record is better than one that bounces around."
One approach would be to value its various businesses proportionally—and then blend that valuation. Richard Windsor, a former Nomura telecom analyst and founder of independent research firm Radio Free Mobile, told the South China Morning Post that he estimates the company is worth $33 billion, by applying different price-to-earnings multiples to Xiaomi's hardware, internet and other businesses. The phone business attracts a lower multiple, while the internet business a higher one.

The case for a loftier valuation
The company states it has 190 million monthly users (pdf, 15) of MIUI, the Android-based firmware that's on all its handsets. This might affirm the company's stated goal to make money through software first, hardware second.
But if Xiaomi's phone sales don't continue to grow, the profits from those services might sink as well, as users who would normally be seeing Xiaomi ads or using Xiaomi apps move to other phones.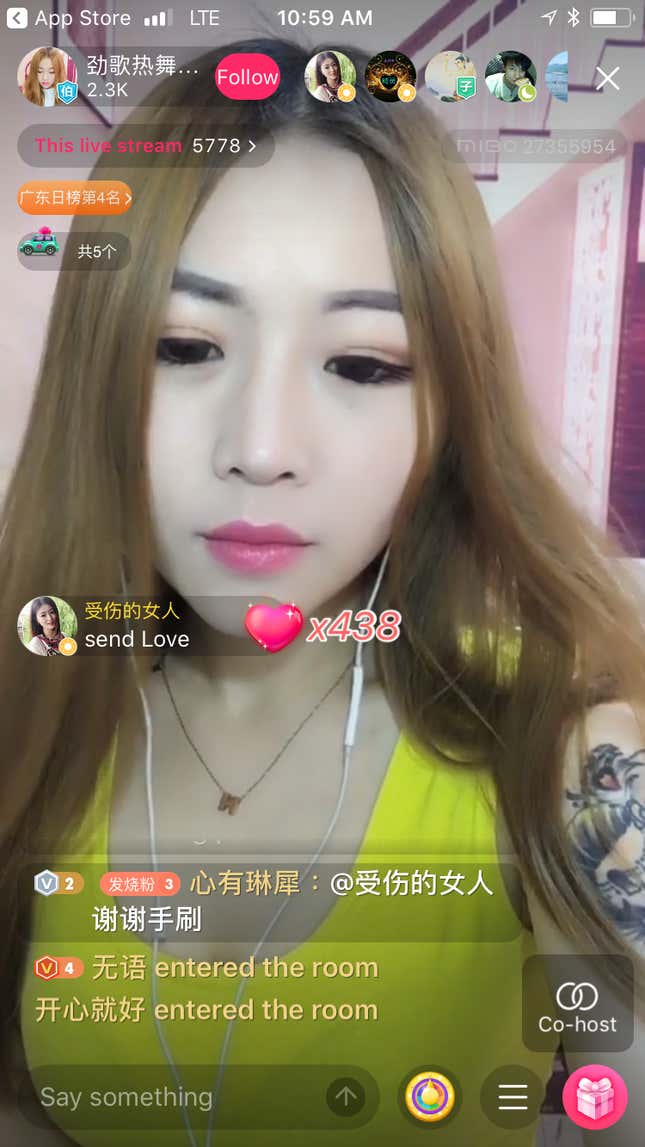 Jerry Yang, partner at Hardware Club, a Paris-based based venture capital firm specializing in hardware, says he's optimistic the company's internet business unit can thrive even if its new phone sales fluctuate—which would validate a larger valuation. "If you're making money from the services, you only need to count the active Xiaomi phones out there," he says. "I still run into people using the iPhone 4 and iPhone 5. I assume they will buy some content on the phones now and then."
There's another, less-discussed part of Xiaomi's business that's also unprecedented. For years, the company has been investing in hardware companies making smart scales, smart lightbulbs, fitness trackers, and other accessories. It then sells these products online and in its retail stores, often using Xiaomi's branding.
This might be a hidden bright side of Xiaomi, which could potentially benefit when one of these companies exits—as Huami, makers of the popular Mi band, did when it listed in New York this year. Bloomberg notes that 52% of Xiaomi's operating profit comes from changes in the valuation of its investments.
Yet these companies may themselves be overvalued. Joffe notes that Xiaomi does not tend to acquire these companies. Meanwhile, they all remain extremely dependent on Xiaomi for branding and distribution—which could turn investors away if they eventually go public.
The coming years will be critical—and for now, they look promising for Xiaomi, the handset maker. Apart from being huge in India, the company already ranks one of Europe's top-five phone brands, and a major rollout is happening this year. Xiaomi also says it wants to sell handsets in the US by late 2018 or early 2019.