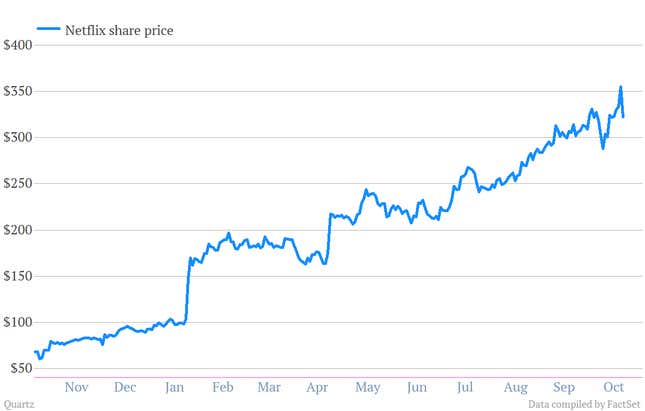 Here's the tweet by legendary activist investor Carl Icahn on October 1, which followed his discussions with Apple CEO Tim Cook, in which he pushed him for a $150 billion buyback by the Cupertino-based tech giant.
Had a cordial dinner with Tim last night. We pushed hard for a 150 billion buyback. We decided to continue dialogue in about three weeks.
— Carl Icahn (@Carl_C_Icahn) October 1, 2013
Today is exactly three weeks since the tweet, so presumably, those talks are set to resume. Icahn didn't respond to a request for comment, and we await his next move. What's indisputable, though, is that Icahn now has a lot more cash to play with. On Tuesday he revealed he had cashed in about 2.99 million shares in Netflix—or about half of his stake in the video streaming provider—at a huge profit.
Sold block of NFLX today. Wish to thank Reed Hastings, Ted Sarandos, NFLX team, and last but not least Kevin Spacey: http://t.co/BRWpKOBfD2
— Carl Icahn (@Carl_C_Icahn) October 22, 2013
In a sign of the clout Icahn carries, Netflix's share price was conspicuously weak today, despite impressive earnings the day before, which confirmed that the company had surpassed HBO in terms of user numbers.
But while Icahn's investment in Netflix was a huge success—as of yesterday, he was sitting on profits of more than $1.5 billion after barely a year—Apple is a beast of a different magnitude. It remains to be seen whether Icahn can wield influence on such a big company—the biggest in the history of capitalism. His existing stake in Apple has been estimated at $1 billion, but that's tiny for a company with a market value north of $470 billion.
In any case, if Icahn is preparing to use his bully pulpit to up the pressure on Apple to return more cash to shareholders, the show is sure to be entertaining.